Photos by Keith Borgmeyer
Tattoos by Gabe Garcia, Iron Tiger and Tattoo You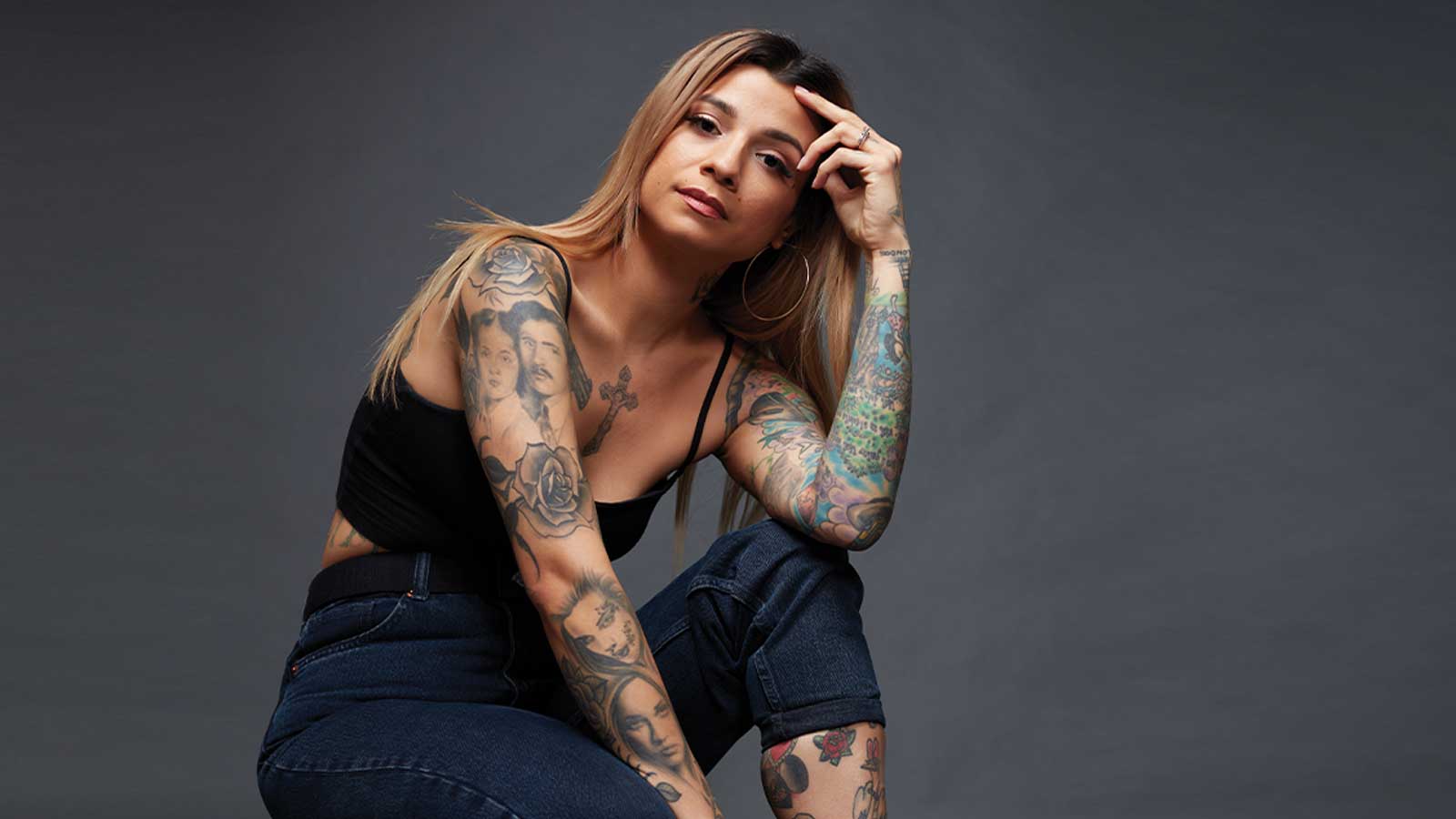 Culture and color collide in the art of tattooing.
Tattoos are no longer black and white. The past decade has seen a liberation of self-expression. People of all ages, demographics, and lifestyles have increasingly begun capturing their style and culture in ink, proving tattoos are more than art
for outlaws.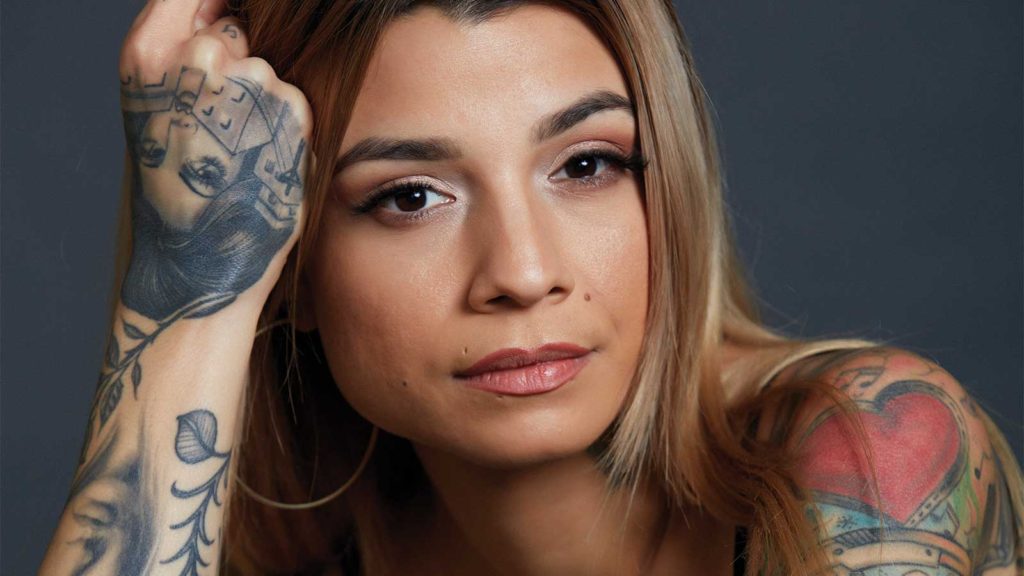 Felix Garcia
Tattoo artist at Tattoo You
First tattoo: 14 years old

Felix's favorite tattoo is the portrait of her grandparents, Frank and Ruth, adorning her right arm. Her mother's birth year encircles the left side of her neck, and her newest work, the jaguar spanning the majority of her back, is a homage to her Mexican and West Coast roots.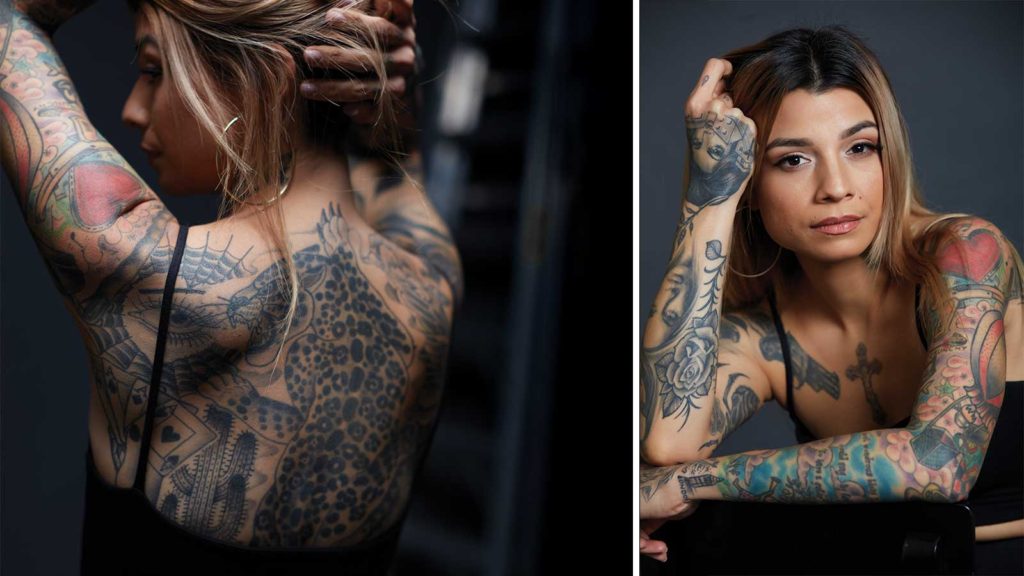 Yet many of Felix's tattoos are lighthearted. They include a sugary pink ice cream cone, a colorful hot air balloon, and characters like Goofy (an ode to her love for Disney).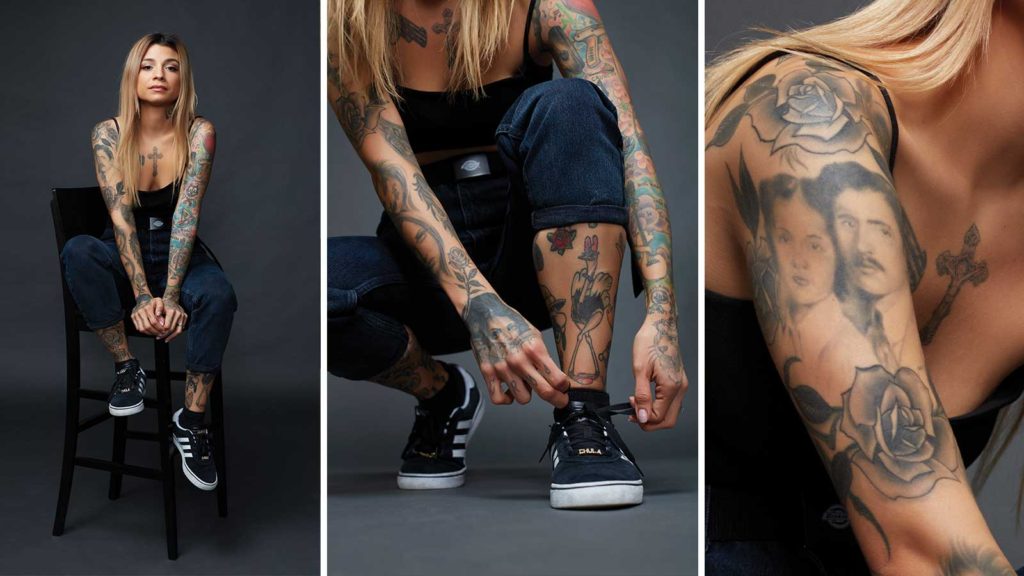 Though most of Felix's work was done by her husband, Gabe, one of her most striking pieces, the cross on her chest, was done by LA-based artist Freddy Negrete. Freddy pioneered the black and grey style of tattooing seen in Felix's cross and was the first Latino to become a licensed tattoo artist.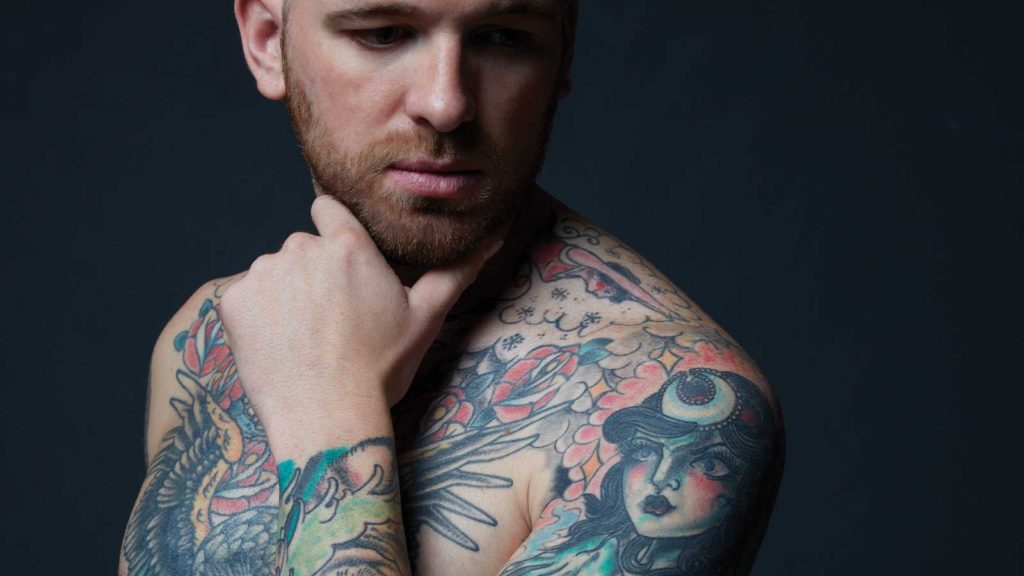 Jordan Day
Tattoo client at Iron Tiger
First tattoo: 18 years old

As a musician, Jordan has always been attracted to stories. One of his favorites stems from old Ozark folklore and now runs down his left arm. The piece tells a tale of a witch, lore meant to keep children out of the woods at night, and passed down over generations.
Jordan brought the story to Gabe, and the pair collaborated on the design, with Gabe completing the outline all in one sitting. "He makes my ideas better," Jordan says of Gabe. Through the years, they have filled the witch with color. The majority of Jordan's tattoos follow the traditional tattoo style: bright color, bold lines.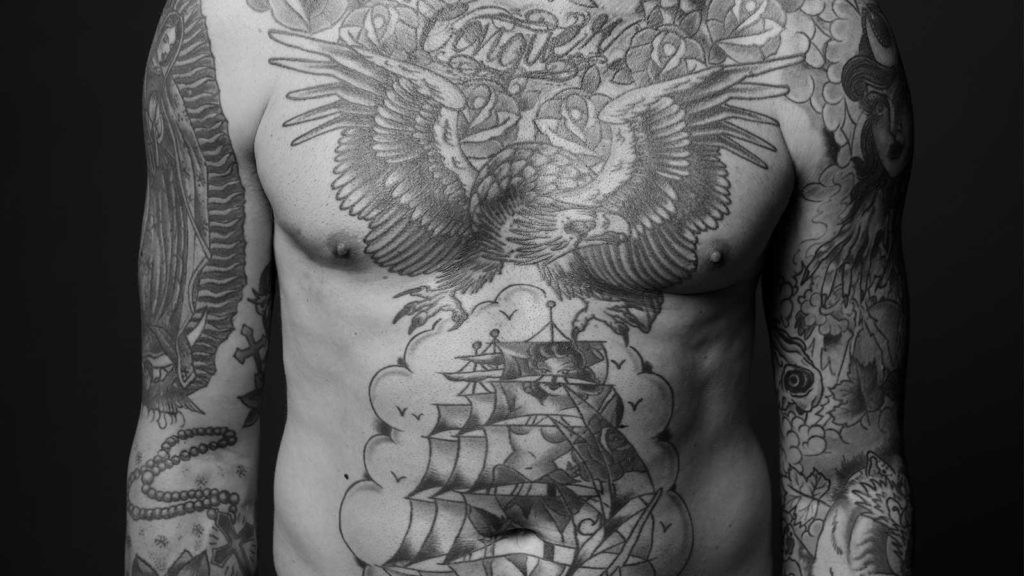 An eagle takes spirited flight across Jordan's chest, while below, a ship crashes through waters. The imagery of both align with the inscription "conquer" just under Jordan's collarbone.

His most recent project has been his back, a piece that tells the story of a lion eating time. It will remain black and white when complete.