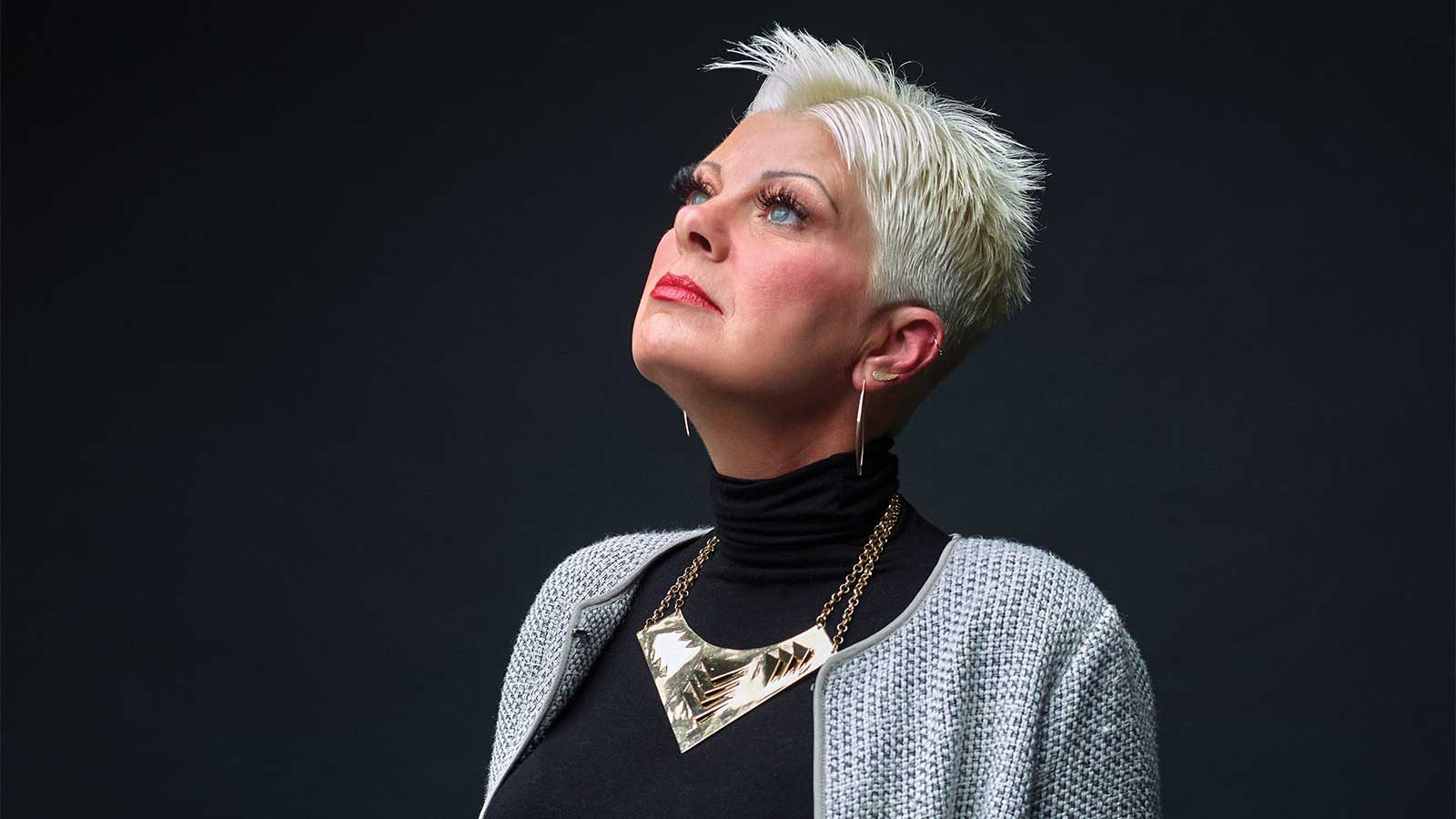 Cassi Cody assembles a stunning fall outfit featuring pieces from Upscale Resale and Goodwill.
Cassi Cody, office manager for Kiefer Law Office, buys a lot of secondhand clothes. In fact, she estimates that 40% of her closet is filled with finds from secondhand, vintage, or thrift stores.

"One thing I always do when I go to a secondhand store is to get a label I recognize because they last longer," Cassi says. "So, these jeans are from the Loft and my jacket is Tahari, which is a really good brand."

Cassi finishes off the look with a gold necklace she found at Goodwill. "It was half price, so it only cost $3," she adds.

Cassi then paired the ensemble with a black turtleneck, black booties, and gold earrings she already owned.

Total cost for the three pieces? $24.

"I'm lucky because I can wear this outfit to work, or wear it out. It's really versatile," Cassi says.