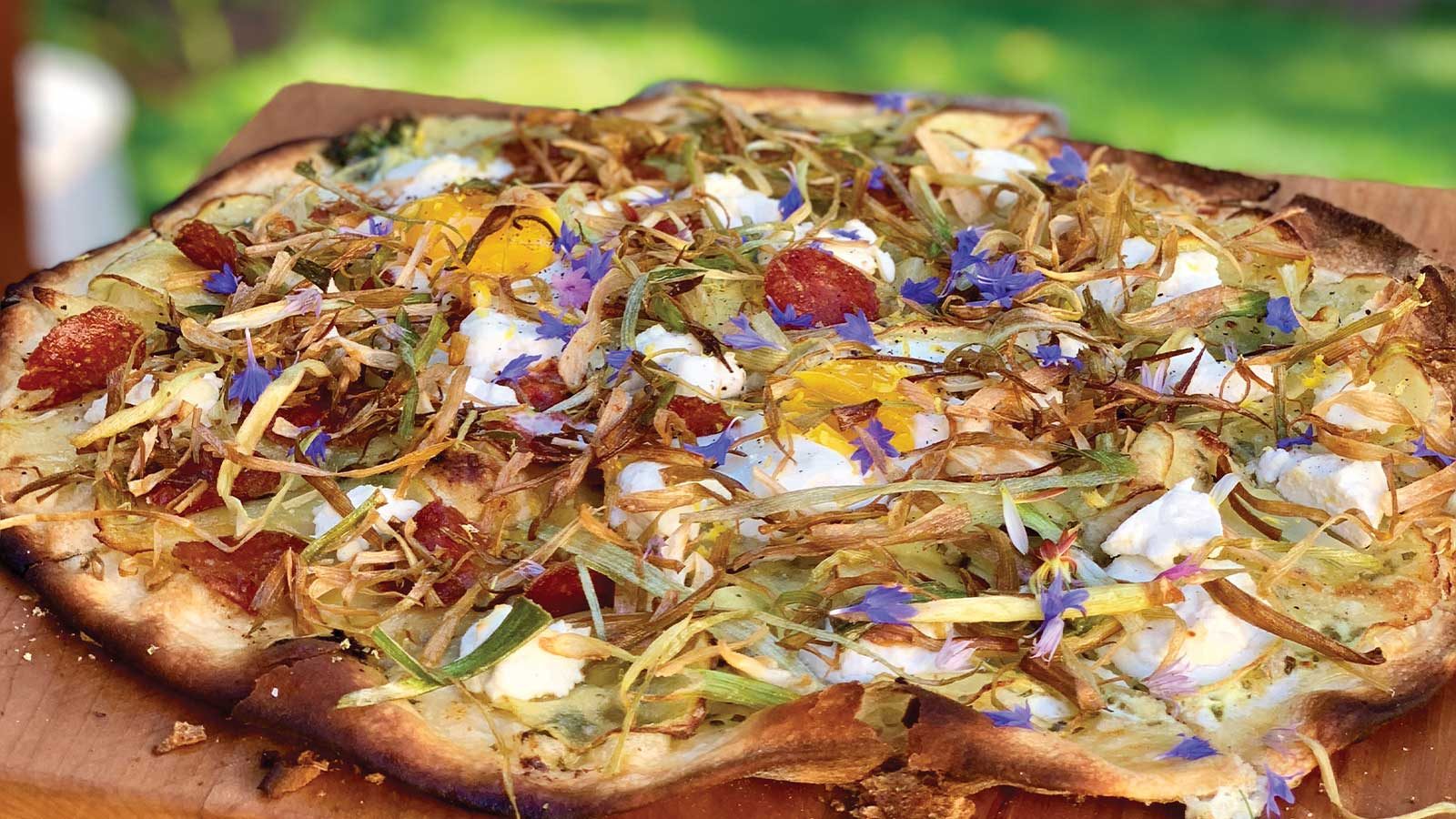 Broadway Brewery heads to Madison, Wisconsin, for their annual beer festival and cultural exchange.
The Midwest knows how to do beer.

So much so, in fact, that there's an entire festival dedicated to it.

The Great Taste of the Midwest is held annually in Madison, Wisconsin. It's the second biggest beer festival in the United States, and it brings breweries from all around the Midwest to celebrate and taste unique craft brews. The festival has been around for 33 years. This past year's event was Broadway Brewery's fifth year attending.

"This [festival] is a little special because it's out of market, but we're still there with some of the best breweries in the Midwest," says Harry Katz, marketing director at Broadway Brewery.

The festival features more than 190 of the Midwest's finest craft brewers with more than 10 from Missouri, including Columbia's own Logboat Brewing Co. There are approximately 1,400 beers on tap at the one-day festival that's held in the scenic Olin Park.

Each brewery pours two-ounce samples for ticket holders to sip on. Speaking of tickets, if you're interested in attending, you better hurry. They are only sold in Madison at certain breweries and liquor stores, and the sought-after tickets usually sell out in the first day.

You couldn't — and shouldn't — try to taste each beer at the festival. If you did, that would be equivalent to about 175 pints of craft beer. The goal is to be selective and only try the beers you're really interested in. Broadway Brewery attends 10 to 15 festivals a year, but this one is one of the best and biggest that beer connoisseurs and creators look forward to.

"This one's very unique in its size, exclusivity, and that it's limited to Midwest-only breweries," Harry says.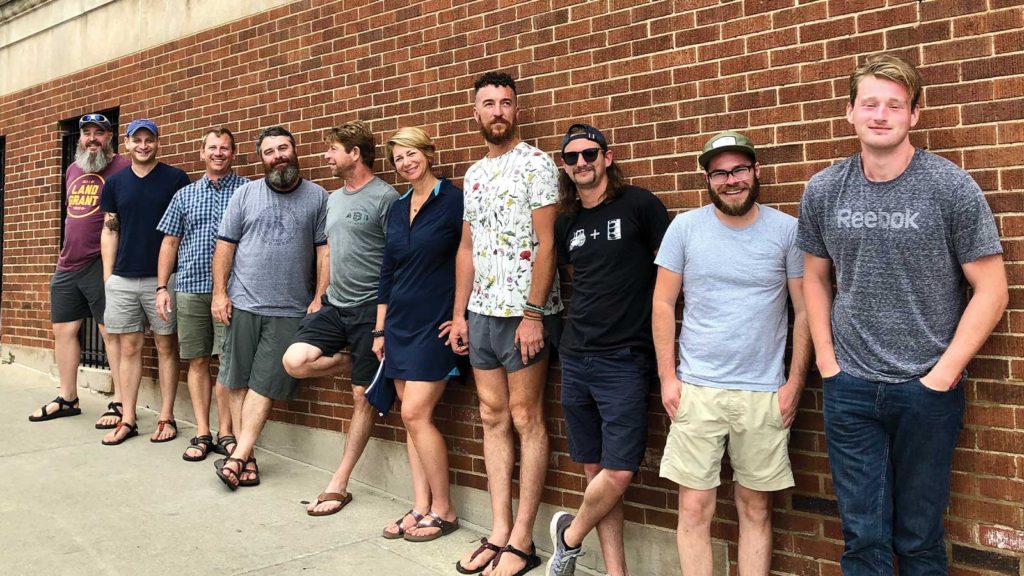 This year, eight people from Broadway Brewery attended. Every year, the owners, Walker Claridge and Paul Dickerson; the head brewer, Sean; and Harry attend, while about four other people on staff rotate in each year.

A brewery has to apply to get into the festival, which is run by the Madison Homebrewers and Tasters Guild. The guild just recently implemented a "lottery system" that's completely random. The system makes the decision of which new breweries make the cut and will be featured at the festival.

"If you've been in less than five years, then you have a chance of just not getting in again," Harry says. "This is our fifth year, meaning we're officially in for as long as we want to be in."

The restaurant and brewery has no plans of abandoning the festival anytime soon — or ever for that matter.

"It's just a bunch of collaboration for us, and I view it as essential," says Walker.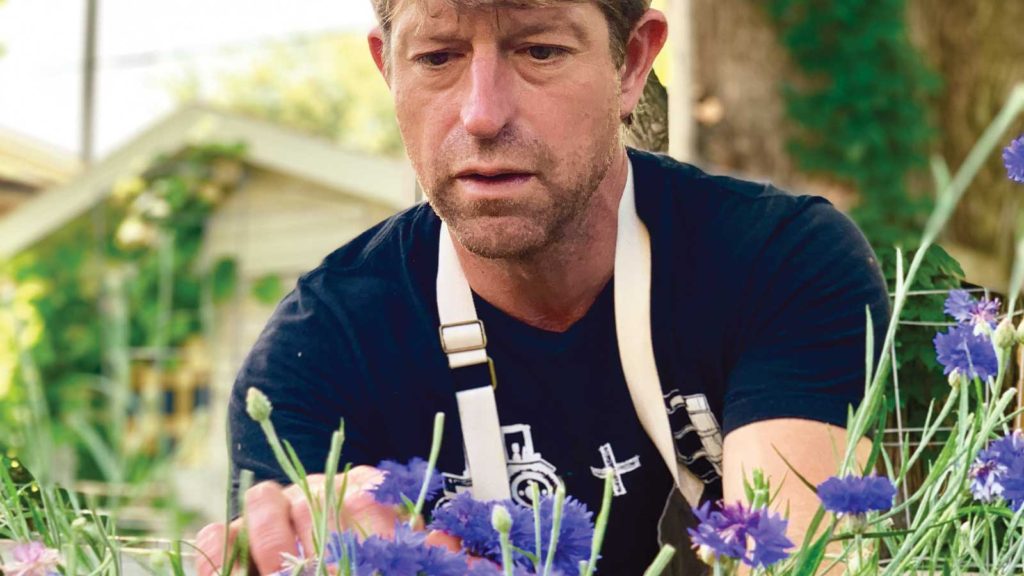 A Cultural Exchange
While the festival technically consists of only one day of pouring, there are an abundance of Great Taste Eve events that the Midwest breweries and the city take part in during the days leading up to the festival. Broadway Brewery also takes part in a "cultural exchange" with bar and restaurant owners where they bring along produce from Walker's farm in Missouri, Terra Bella Farms, and use it to help create menu items in exchange for a place to store their kegs and have a few free meals during the week.

"Everywhere you go, there's something going on, some sort of activity centered around the breweries and the restaurants, so you just get to see a lot of food and beer collaborations, and it's really interactive," Walker says.

This year, Broadway Brewery was in Madison from Wednesday, August 7, through Sunday, August 11. Over the years, they've formed friendships with local restaurant owners. This year, they teamed up with Gib's, Grampa's Pizzeria, Heritage Tavern, and Tip Top Tavern for special events like tap takeovers, food pairings, and a Sunday brunch.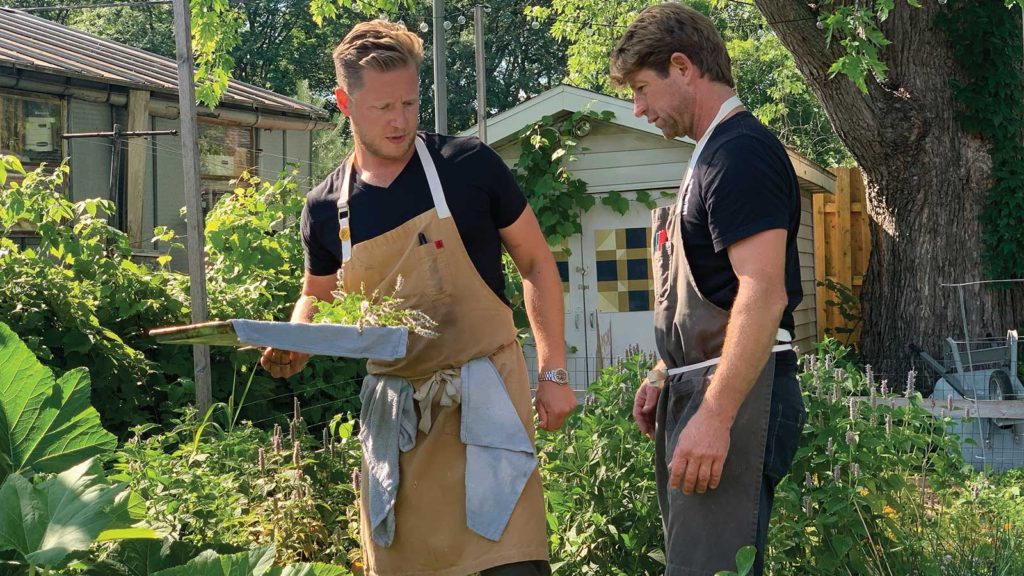 "We take up raw ingredients and then we get into the kitchen and just collaborate on whatever dishes we're going to put out for the tap takeover and the beer dinner," Walker says.

This year, they brought onions, leeks, cherry tomatoes, heirloom tomatoes, basil, garlic, collards, kale, shallots, and lamb.

"It's pretty free-form. We don't make a lot of decisions before we get there. We get the ingredients, we look at them, and then we build a menu item out of that," Walker says.

The festival and the days leading up to it give the Broadway Brewery team a chance to see a lot of breweries and meet brewers they normally wouldn't run into in Columbia, which inspires the creative process on both the brewery and the restaurant side of the business.

"It is a big collaboration event with the city of Madison, the chefs, and the taverns and restaurants around Madison," Walker says.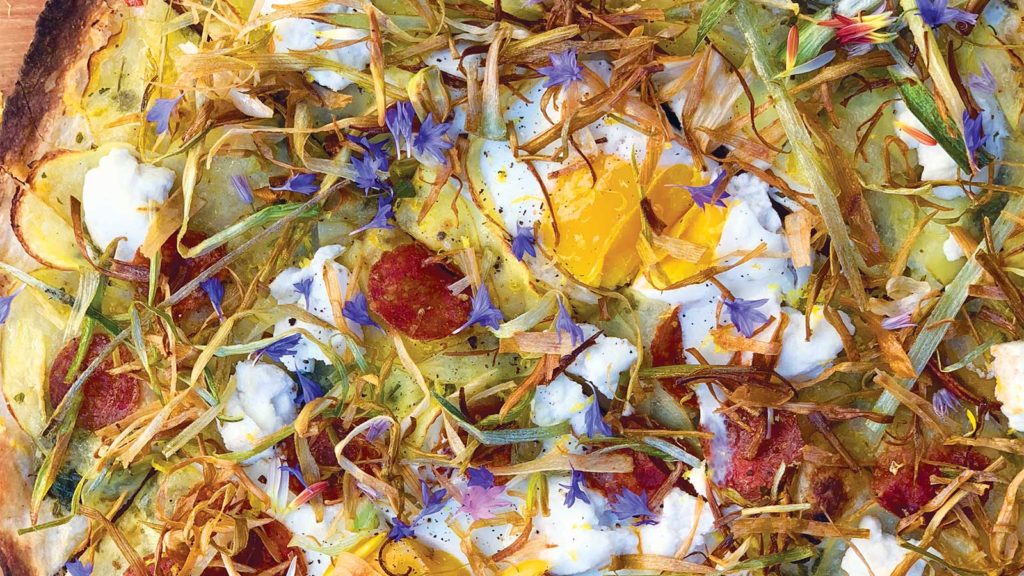 Fest Day
At the festival, Broadway Brewery featured nine of their concoctions, with three under the Real Ale tent, which had over 70 cask ales served from a firkin, a particular kind of cask used for dispensing liquids.

"So, for the casks, they're all infusions," Harry says. They opted to have their chai-spiced infused brown ale, Hot Style Flor Blanca Mexican lager, and Shishito Pepper Idaho 7 single hop under that tent. At their booth, Broadway Brewery carried Confection #5 [German chocolate), an American double imperial stout; Equal Shares, an India pale lager; Flat Bill Pils, a Czech pilsner; Flor Blanca Mexican lager; an American Adjunct lager; Oats in the Water, a New England IPA; Summer Cut Berry Berliner; and a Berliner weissbier.

"The fun part about the fest is that a lot of these breweries bring beers that are very hard to get," Harry says.

Since they have now been a part of the festival for five years, attendees recognize them and are glad to see the Missouri brewery returning. "We'll get people saying it's nice to see you back, and we'll get regular people that come to our tap takeovers," Harry says.

Since Broadway Brewery doesn't distribute outside of Missouri, the festival is really the only chance for Wisconsinites to have a taste of their beer without traveling to the Show-Me State. In that case, they could find the brews on tap in Kansas City, Columbia, Jefferson City, and St. Louis.

While travelers could also purchase the brewery's new cans in those cities as well, a lot of the beers featured at the festival are hard to get your hands on, so the event is known for being exclusive.

"It's a very good quick snapshot of what the Midwest and, in extension, the entire country, style-wise, is doing with beer." Harry says. "With so many breweries and so many tap takeovers, you can kind of see who's pushing the boundaries on styles."
Next year, Broadway Brewery will be heading to Madison for round six with new ideas, new flavors, and new surprises.

"We got some other ideas for next year and new restaurants to collaborate with, so who knows what we're going to come up with?" Walker says.