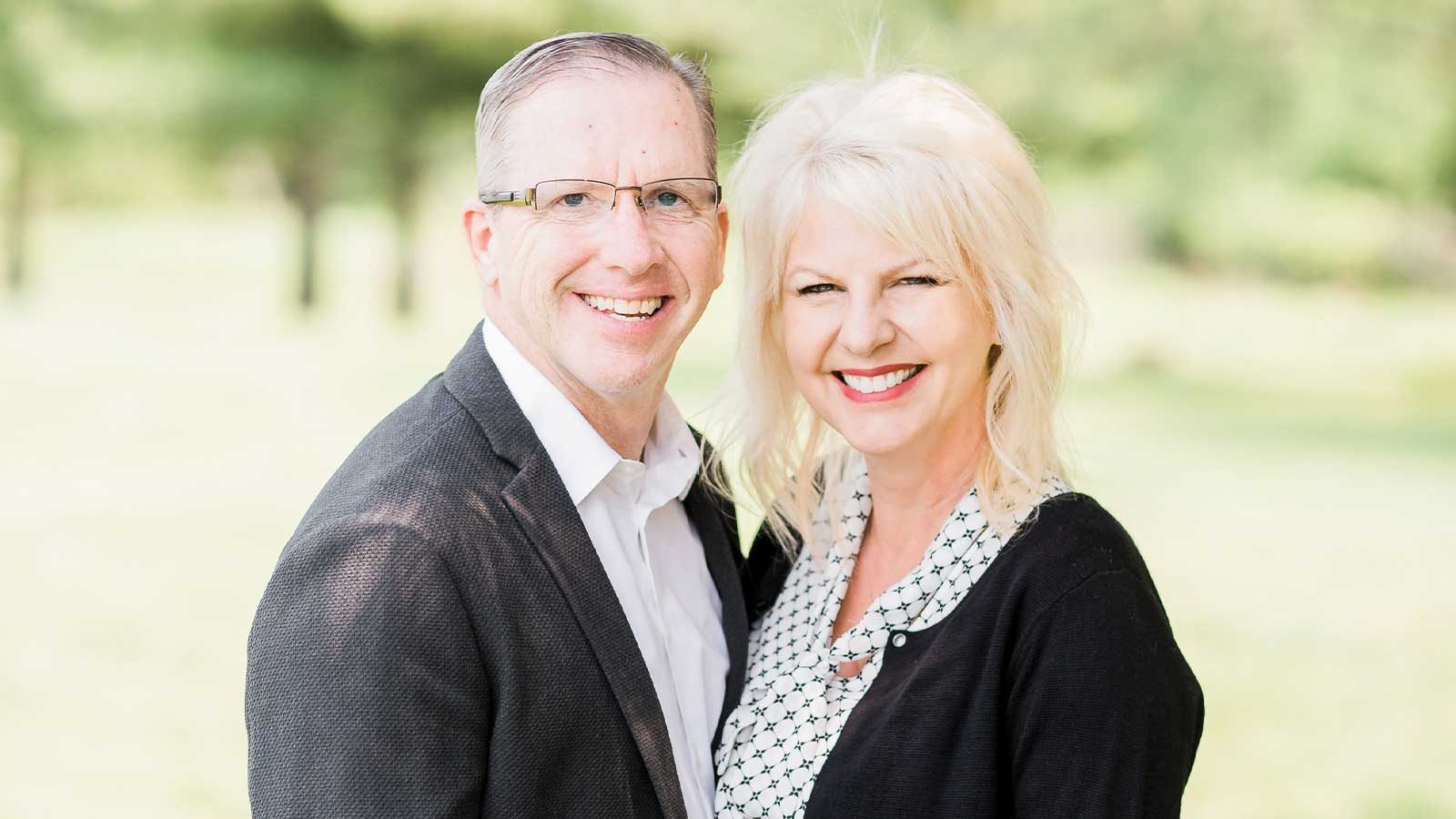 Realtors Tracy & Beth Arey talk about their family and pushing each other to win in business.
How long have you been together?
Tracy: 36 years
What was your first date?
Beth: Tracy had a Corvette (yes, I was impressed). He picked me up and we drove around the county.
T: First real date was a rock concert in Omaha, Nebraska.
Tell us about your family:
B: We both grew up in Iowa and moved to Columbia the day after we got married. We have four children: Carter, Bennett, Anderson, and Rilee. We also have two beautiful daughters-in-law, two baby granddaughters, and two dogs. Carter works with Flat Branch Home Loans, and Bennett works in our brokerage as a Realtor. Anderson is at State Tech in their welding program, and Rilee is in nursing school at Oklahoma Baptist University. Eleanor Jane and Hunter Kate [our granddaughters] are a pure JOY. Honey B and Pop love to spoil them.
What is one thing people don't know about your spouse?
T: She was Mrs. Missouri, USA.
B: He was a professional bowler.
How does business play into your relationship dynamic?
T: As Realtors, it's always a part of our daily life, and we feel it's a well-oiled machine where both of us have certain strengths to make it work well.
B: We have learned to be respectful of each other and to listen to understand each other's perspective. We have shared goals in life and business, so it's easy to strive for those both day and night since we are together a lot. We are a yin-yang business dynamic; we complement each other so well.

How does your competitiveness play into your relationship?
T: Neither of us like to lose, either in gin rummy or representing sellers and buyers in the same transaction. We look for a win-win outcome.
B: We are both competitive and it pushes us to win in business. Although we love this dynamic, we are humbled and grateful for all the opportunities we have been given.
What's your favorite place you've traveled to together?
T: This summer we took the RV over 4,000 miles to Banff National Park and the Calgary Stampede.
B: We just got back from Banff, Canada. Bucket list place that did not disappoint!
What's your favorite art/culture activity in Columbia?
T & B: True/False tends to grab our attention the most since we enjoy documentaries.
What makes you most proud of your partner?
T: How she can make everyone but herself come first!
B: Tracy has an incredible work ethic and is very generous.
What's your favorite restaurant in Columbia?
T: I like Addison's and Sophia's.
B: Chris McD's.
What is the key to a lasting and healthy relationship?
T: For us, it's always a work in progress because to be lasting and healthy you need to say and do simple things to keep your relationship lively and positive.
B: We take time to get away and travel. We prioritize family and we have a shared faith.