CoMo Famous: A 2019 Ragtag Special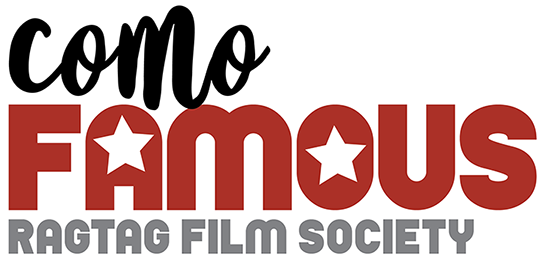 Introducing the movie theatre's new fundraising venture.
Since 1997, Ragtag Cinema has screened a variety of quality film productions ranging from Hollywood classics like "Rear Window" to independent films like "Nebraska." The organization has used film to unite individuals in Columbia and create a community where self-expression through film is materialized. Approaching 22 years of operation, Ragtag holds true to its tradition of appreciating film and this is reflected in its new fundraiser CoMo Famous.
CoMo Famous was established to support Ragtag as it screens top-tier independent films every day and during the True/False Film Festival. Its goal is to engage local celebrities who will help expand the cinema's current audiences while simultaneously raising funds that assist with theatre operations. The fundraiser will also allow Ragtag to spearhead intellectual conversations surrounding the art of filmmaking and the interpretation thereof. Through CoMo Famous, the community will be lured into a one-of-a-kind cinematic experience.
"The idea of CoMo Famous was a true collaboration," says Barbie Banks, Ragtag's cinema director. "We have been talking for a long time about incorporating another fundraiser and at the same time talking about how to reach communities that don't currently attend the cinema. CoMo Famous is an opportunity to engage celebrities in our community who can help expand our current audiences while raising a few funds."
Six celebrities were selected by a group of Ragtag and True/False employees.
Barbie gleefully mentions, "The selection of our celebrities was a fun process. A group of Ragtag and T/F employees threw out a bunch of names and we debated who should be in our inaugural class. It was so difficult to choose, but we ended up with the best group! They are supportive yet competitive. And just all around a fun bunch!"
The celebrities competing in the fundraiser are Erica Pefferman, Nikki McGruder, Barbara Buffaloe, JD Calvin, Brianna Lennon, and Stacie Pottinger. Each one has selected a movie to be screened at Ragtag, and their goal is to raise the most money for the theatre.
The festivities start on September 17 with Brianna's pick of "RGB" and end on October 1 with Erica's choice of "Dirty Dancing." See the full listing here.
Stacie selected "Fried Green Tomatoes," which will be screened on Wednesday, September 18, at 6:30 p.m. The film is sentimental to Stacie because it helped her as she came into herself during college.
"Fried Green Tomatoes was released during my sophomore year in college when I was figuring out who I was in so many ways. I came out as a lesbian the year after its release and the subtle relationship between Idgie and Ruth was one of my first experiences seeing two women together. It provided a basis for the kind of woman I wanted to become. I owned a copy [on VHS] and watched it over and over and over."
CoMo Famous will provide entertainment to filmgoers and help to raise money for Ragtag as it fervently champions the film and media industry. The program will generously add to the film community that makes Columbia a pleasant home for many.