Jazzing Up Columbia's Halls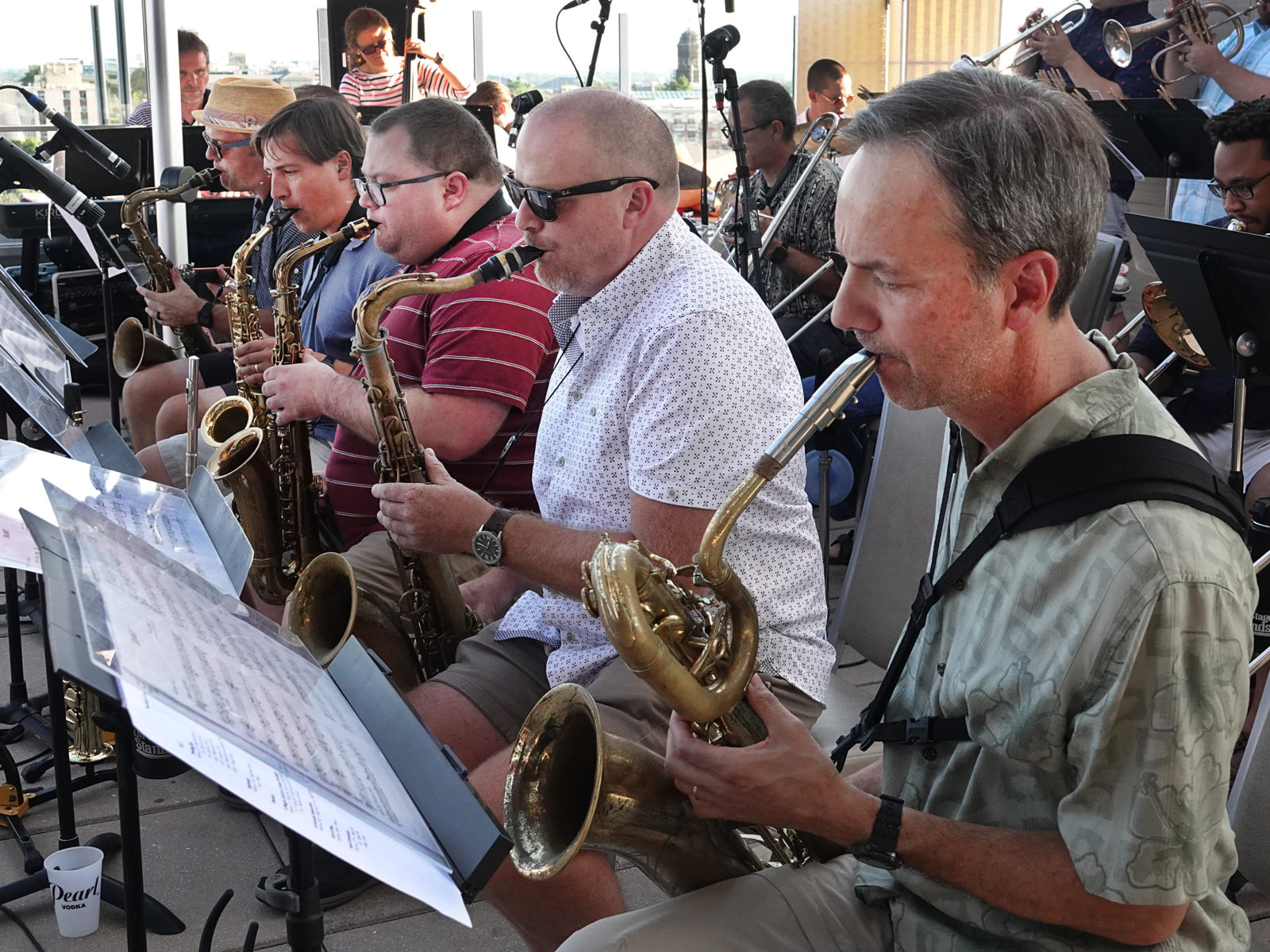 Celebrating 25 years of jazz music with "We Always Swing" Jazz Series.
"We Always Swing" Jazz Series kicked off its 25th season on August 4 on the rooftop of the Broadway Hotel. As the melodious sound of brass horns and strings floated through the air, concert guests relished the tasteful music that gave a glimpse of what is to come in this year's performances.
Founded in July 1995, "We Always Swing" Jazz Series is a non-profit organization dedicated to bringing jazz music to Columbia's local music scene. Its mission is to "present, promote, preserve, and celebrate the great artform known as jazz." The organization curates a series of concerts that feature national and international touring acts, including Grammy-nominated and winning acts, whose work aligns with a contemporary aesthetic of the artform.
The organization began with its current executive director, Jon Poses. While working as a freelance magazine writer covering music topics, he ventured into music management, booking shows for Murry's Restaurant when it opened. Later, he transitioned to being a music manager, which led him to start a nonprofit organization dedicated to bringing jazz music to the local scene.
"We Always Swing" Jazz Series brings awareness to the genre in various ways. Aside from the concerts slated for each season, the organization provides formal educational forums where people can learn about and appreciate jazz. There is a partnership with MU's School of Music, where some of the season's artists provide master classes to jazz studies students. The latter then visit local elementary and middle schools to demonstrate various jazz instruments to young kids.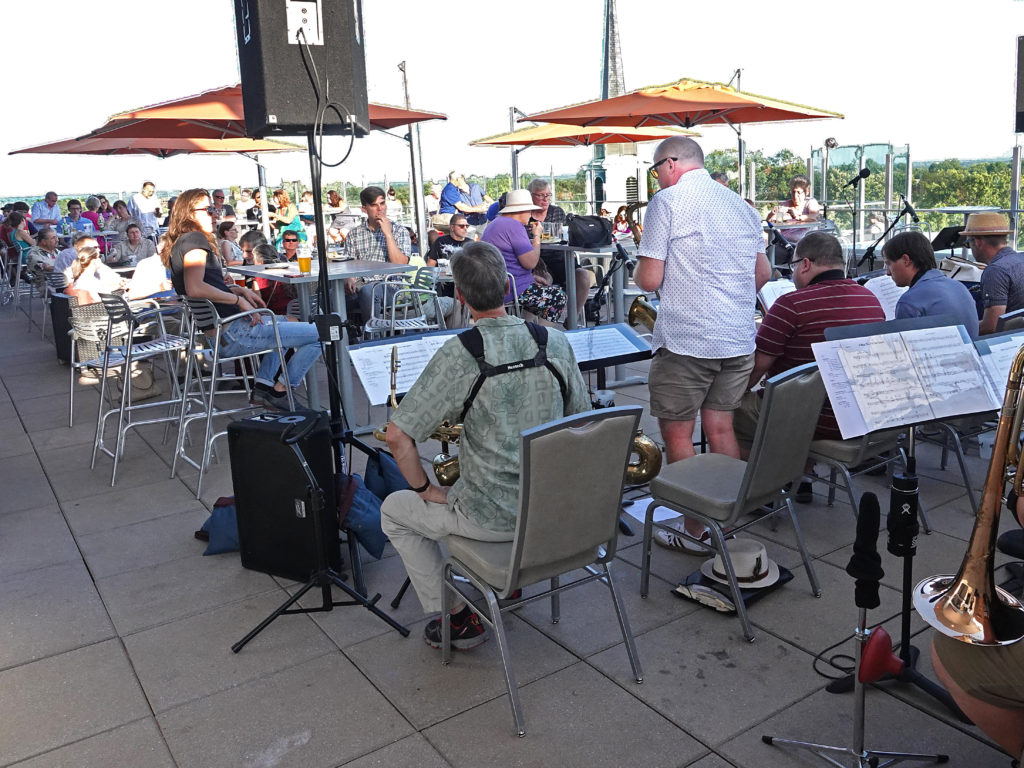 The organization stores its extensive library of jazz collections at its office location on Tenth Street. Amounting to over 8,000 titles, the Von Freeman Memorial Library features titles from classic artists like Ella Fitzgerald to contemporary giants like Branford Marsalis.
Josh Chittum, who manages the organization's media and public relations, says "Some of the library music is from Jon Poses's special CD stash. Others are from artists who send samples of their music and record labels who also send records to us."
The organization partners with Hitt Records in a program where people can donate CDs of any genre. "We Always Swing" Jazz Series decides what collections it wants to keep for itself and the rest are sold to Hitt Records at a fair market price.
Consequentially, the Von Freeman Memorial Library has expanded considerably, and the creation of a student membership now allows for local students to access these resources at affordable prices.
"We Always Swing" Jazz Series has been committed to Columbia's music community over the years. The organization has featured quality local and external artists and hosted a free annual children's concert at Hickman High School for K-5 Columbia Public School students. This has generated popularity and prestige in the community.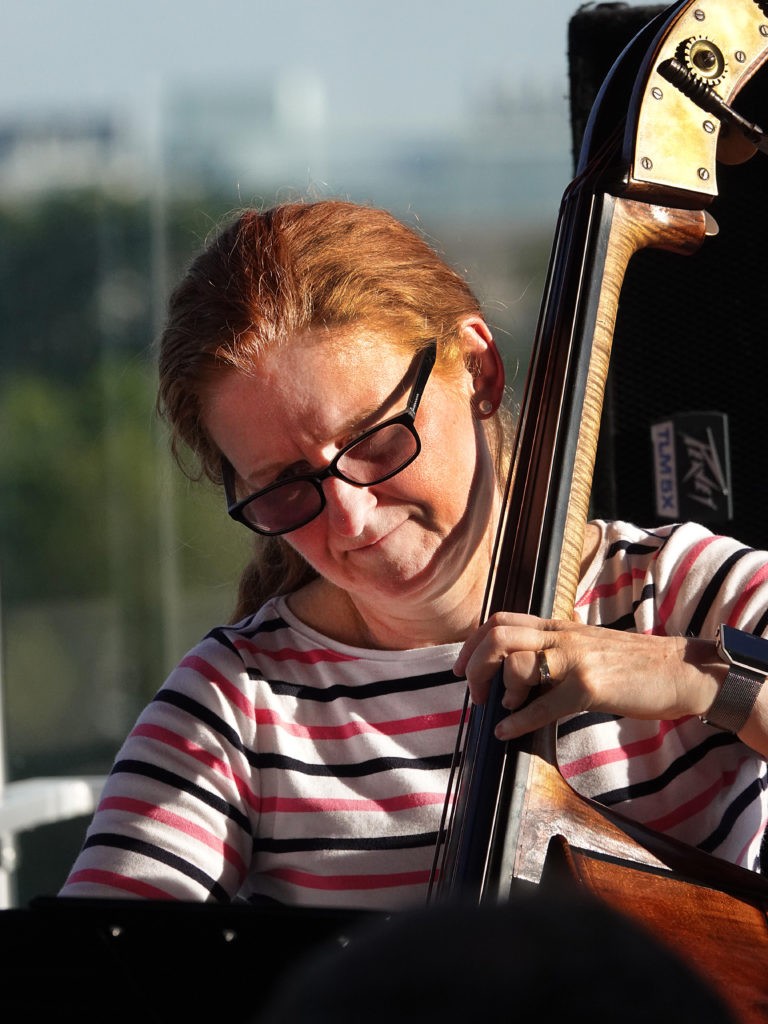 "Over the years, the organization has grown considerably," Josh says. "Murry's has 125 seats and few of those are good, level one tables. When I started, there'd be left over seats. Now, I face the challenge of selling more level one tickets than space available."
The number of season ticket buyers has been increasing over the years and this season is now estimated to have about 150 season ticket buyers.
"We Always Swing" Jazz Series undoubtedly commands the jazz scene in Columbia. Drawing on the theme of retrospection, this season's lineup will bring back some jazz series favorites and harken back to some special events from past years.
Musicians like Branford Marsalis will illuminate the stage and this year's Dr. Carlos Perez-Mesa Memorial Concert will feature the Pedrito Martinez Group with special guest Conrad Herwig.