Your Guide to the Best Summer Ever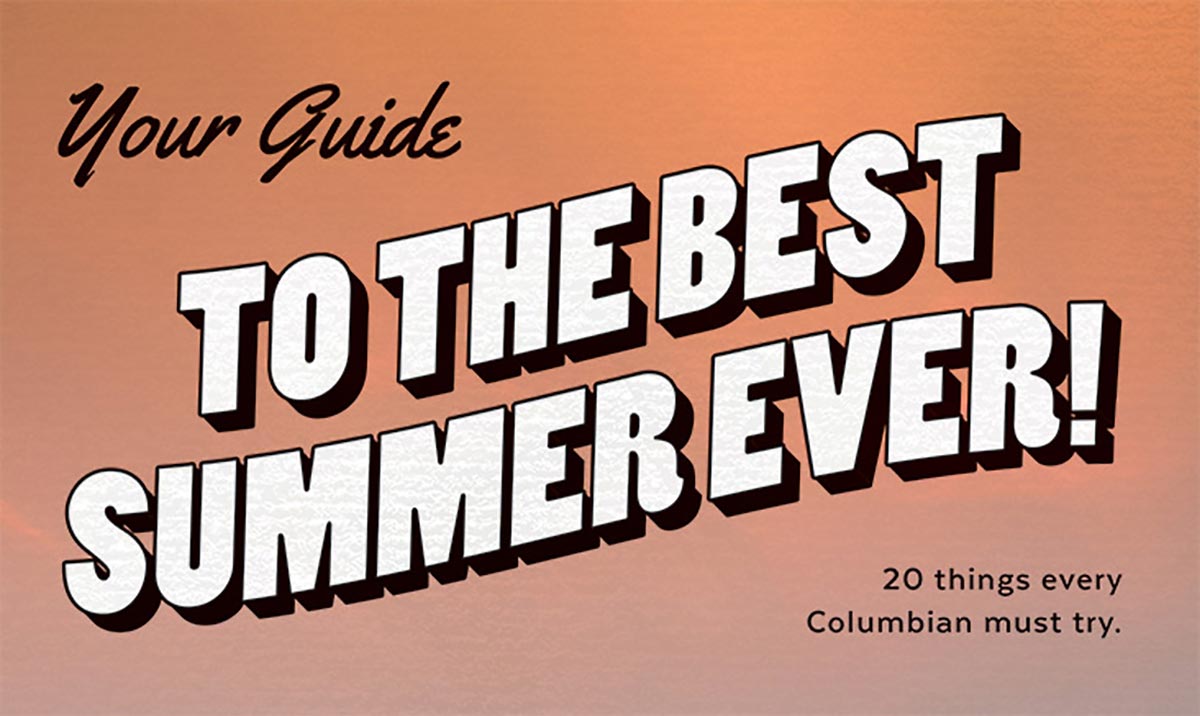 Columbia offers plenty of indoor and outdoor experiences for those seeking new thrills or a quieter adventure. Get your fill of good food, beautiful landscapes, engaging museums, and adrenaline-inducing escapades with these suggestions from COMO Living and the Columbia Business Times' advisory board members.
Are you up for the task? See how many you can check off the list this summer and keep us informed via social media at #COMO20.
1. Kick-off summer with Art in the Park on June 1-2.
– Nickie Davis
2. Drive go-karts and play mini golf at Midway Golf & Games.
– Mike Grellner
3. Tour the Blind Boone Home.
– Andrew Grabau
4. Watch a film while enjoying a local brew at Ragtag Cinema.
– Barbie Banks
5. Experience the Blue Note outdoors with a Summerfest concert on Ninth Street.
– Nickie Davis
6. Ride ATVs at Finger Lakes State Park.
– Teresa Snow
7. Hang out at the Station House at Katfish Katy's.
– Nicole Morris
8. Kayak Cedar Creek.
– Mike Grellner
9. See Jefferson's original tombstone on the MU campus.
– Andrew Grabau
10. Spend time with your furry friend at Twin Lakes Dog Park.
– Nickie Davis
11. Watch endangered gray bats fly out of Devil's Icebox in Rock Bridge Memorial State Park.
– Barbie Banks
12. Visit Cooper's Landing!
– Joseph Miller
13. Sign up for a ropes course or the alpine tower with MU's Venture Out program.
– Teresa Snow
14. Walk up Devil's Icebox in the water barefoot.
– Mike Grellner
15. Experience First Friday in the North Village Arts District.
– Nickie Davis
16. Visit the MU Museum of Art and Archaeology.
– Andrew Grabau
17. Scuba dive at Finger Lakes State Park.
– Ann Merrifield
18. Eat Thai food out of a trailer at the Missouri River.
– Barbie Banks
19. Discover the Pinnacles.
– Teresa Snow
20. Enjoy the lazy, outdoorsy expedition that is Boone Dawdle.
– Nickie Davis