Five Things to Do in Lucerne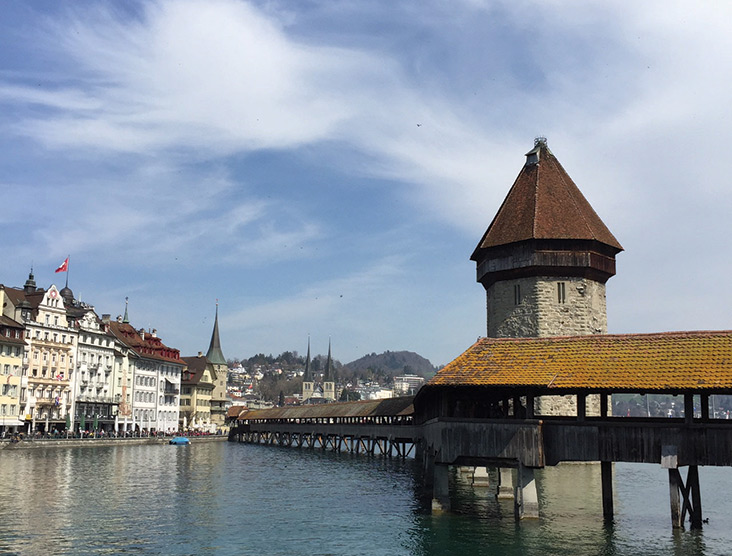 Photos by Beth Bramstedt
Switzerland has topped my list of places to visit for years, so it was an easy decision to add a pre-cruise extension in the charming lakeside town of Lucerne, nestled at the base of the Swiss Alps. Following 20-plus hours of travel and a quick nap, our Viking Cruises guide oriented us to our surroundings and suggested activities for the next several days.
The weather was beautiful and the sites breathtaking. It was definitely a trip favorite. If you get the chance, don't miss these five things while out and about exploring.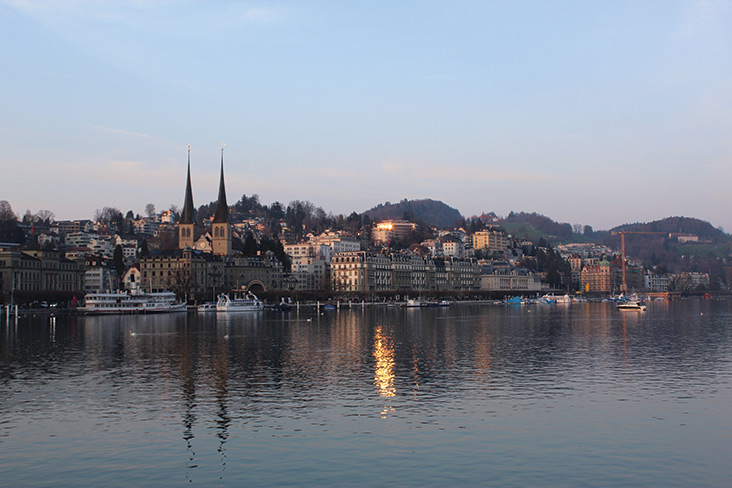 Cruise Lake Lucerne.
Offering both mountains and water, Lucerne has the best of both worlds. Set sail from the city on any number of cruise boats and find yourself surrounded by the magnificent Swiss Alps and breathtaking views of the shoreline. On a warm day, the ambiance feels quite like the Mediterranean.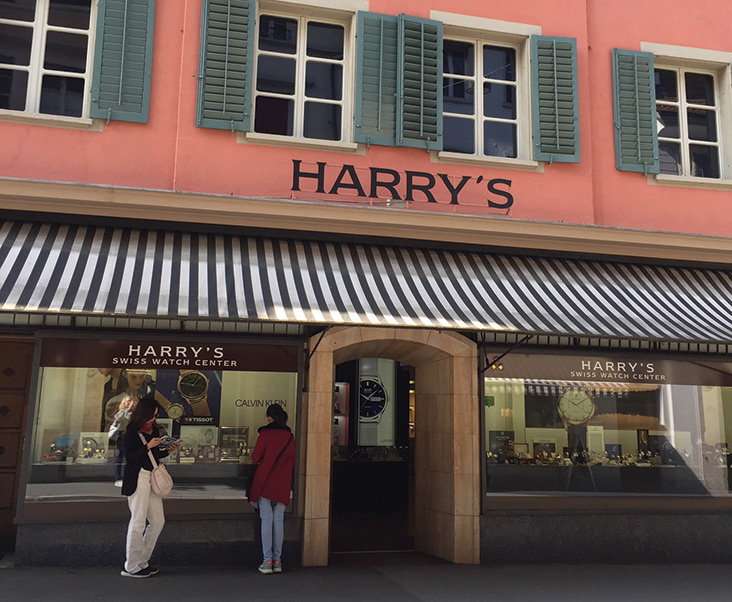 Shop at Harry's Swiss Watch Center.
While taking time to explore Old Town and walking across the longest covered wooden bridge in the world, stop at Harry's. Highly recommended by our guide, it is the perfect place to pick up Swiss watches and army knives for your family — and yourself, of course.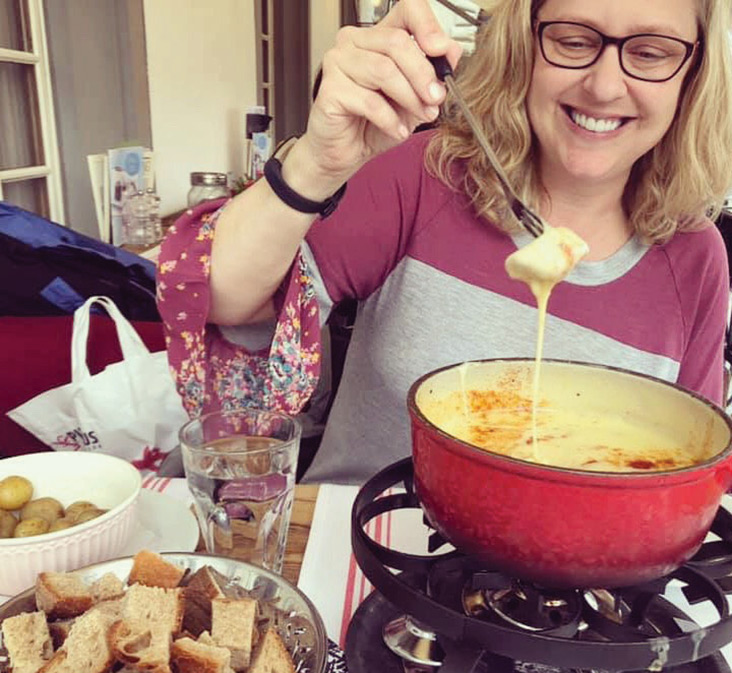 Eat fondue on the balcony of Pfistern Zunfthaus restaurant.
On the colorful riverside terrace, in the middle of the only remaining guild house in Lucerne, enjoy a traditional Swiss meal, including fondue. From the balcony overlooking the Reuss River, dip bread made from their master bakers into the steaming, cheesy mixture while sipping on a glass of local wine.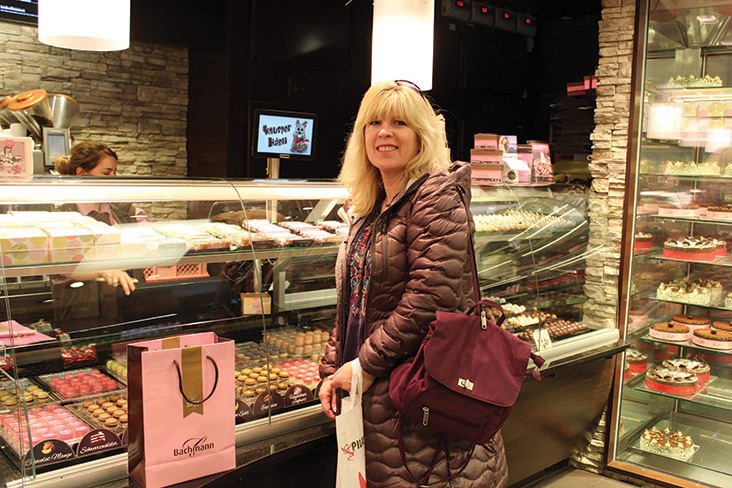 Sample chocolate and macarons at Bachmann's Chocolate.
The Swiss are known for their chocolate. There are several Bachmann's in the area, so stop by again and again to taste the creamy, smooth delicacy, including ruby chocolate, which was introduced in 2017 by a Belgian-Swiss chocolatier. Try a praline, sample a new macaron flavor, or dive into any number of delectable cakes and pastries.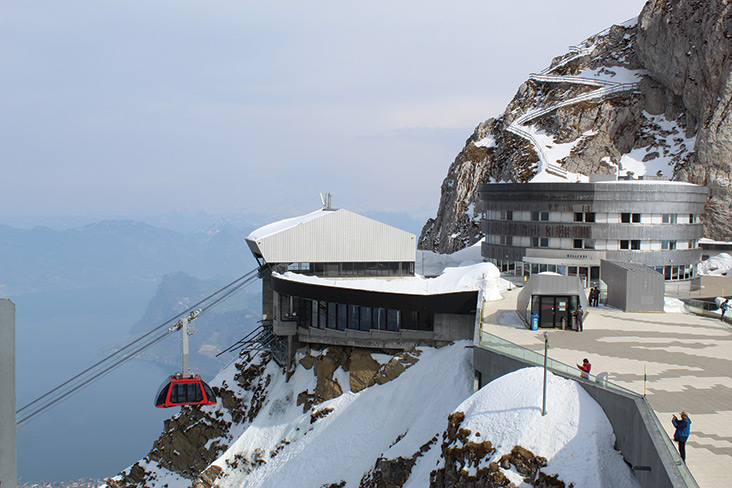 Ascend Mount Pilatus.
Your trip will not be complete without the 7,000-foot climb to the top of Mount Pilatus. The ride includes ascending 5,300 feet in the world's steepest cogwheel railway or panoramic gondolas and finishing the journey by aerial cableway. If the ride itself doesn't take your breath away, the scenic views of the Swiss Alps will.
Read more about our Rhine Getaway trip to Germany and France …