Strong Woman: Mary Jane Oliver
photo by Sadie Thibodeaux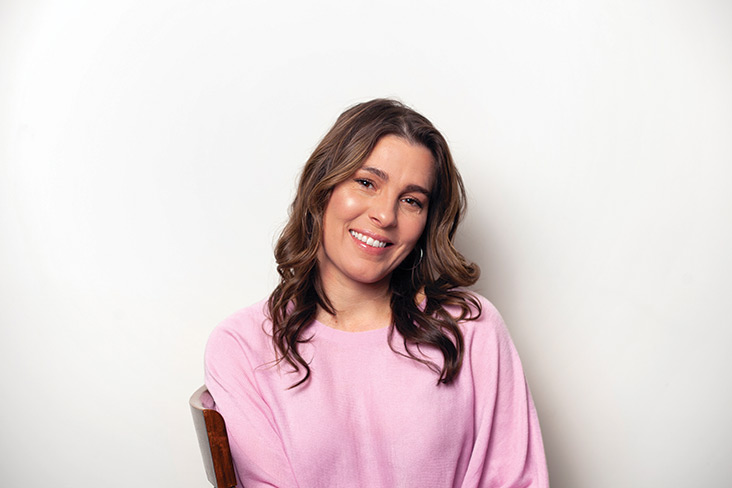 Mother of five draws strength from the children she lives and works with.
Tell me about your family.
My husband, Rob, and I are celebrating our fifth anniversary this fall. We are the lucky parents of five incredible children and two goldendoodles. Rob and I have been blessed with amazing kids that love one another so much. As of May, all five will be teenagers, so our house is a little bit crazy and a lot of fun! When we have some downtime, Rob and I love to travel. We have our favorite vacation spots, but we love to go on new adventures.
What is your greatest fear?
Tsunamis — weird, right? I was in a flash flood as a child, so the thought of tsunamis makes me anxious. Any time I'm stressed about something, it manifests as a nightmare about tsunamis. I love the beach, but it can make the trip a little challenging, as I'm constantly planning my escape.
What is a moment in your life that defined you personally or professionally?
I think my most defining moment is becoming a single mother to my daughters. I had spent several years being a stay-at-home mom, and I suddenly had to re-enter the workforce. It was what was best for my family, but it was definitely an adjustment. Luckily, I was able to go back to the job that I love and now find it very rewarding. My divorce also taught me how important it was for me to show my girls that both of their parents love and support them. We strive to work as a team to help our girls know that.
What gets you out of bed in the morning?
Puppy kisses! My dog Abby wakes me up at 5 a.m., on the dot, every day. Honestly, though, mornings are my absolute favorite time of the day — a good thing, since I have to be at work at 6 a.m.!
What would we be surprised to learn about you?
I'm an obsessive dog-mom! My two goldendoodles are spoiled rotten. I even throw them birthday parties and let them eat their cake at the table.
What is the most rewarding part of your job?
One of the most challenging aspects of my job is also the most rewarding. I work with children who are victims of abuse. I care for them in emergency situations in the hospital, and I follow them through Rainbow House as well. These kids are so incredibly brave, and they have taught me so much about inner strength. My job is incredible, and I love what I do.
What does it mean to be a strong woman?
To me, being a strong woman means being very self-aware. A strong woman means being realistic enough to know what you're capable of, grounded enough to know when you need to ask for help (although I don't like to ask), and confident enough to ask for that help. It's so easy to be afraid to ask for help or to fear judgment when you do, so that confidence is key to being a strong woman.