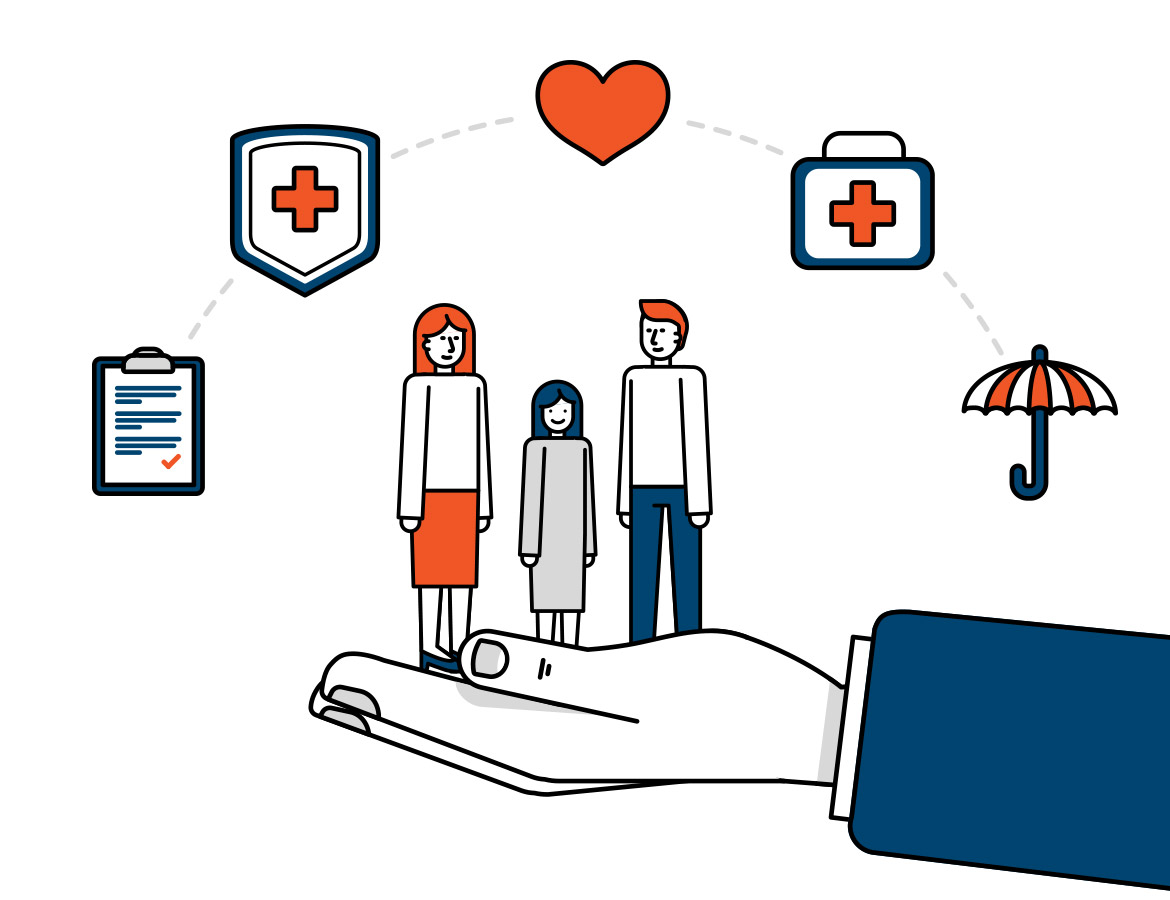 As health insurance costs continue to rise, sticking with a grandfathered plan is no longer the most effective use of a small business's funds — or its employees.
Instead, employers should re-evaluate available health plans and focus on educating employees about utilizing preventive care and understanding their benefits.
RE-EVALUATE THE STATUS QUO
It's easy for a small business owner to simply renew their health plan year after year. Business owners are busy and maybe don't understand enough about health plans to feel confident in making a change, says Kerri Roberts, director of operations and human resources at TIG Advisors.
But it's critical that businesses educate themselves — it could save them and their employees big bucks.
For many employers, it might feel like switching from a high premium plan to a high deductible plan would disappoint employees or feel like a decrease in coverage, but in some cases, Roberts says, employees could end up paying less. "I see people get absolutely shocked that they could save money on a high deductible health plan," she says.
The monetary savings gathered from a shift in health plans from a low deductible and high premium plan to a high deductible health plan (paired with a health savings account) typically comes from overall health care spend.
"It's just a misconception that people need to get educated about," she says.
Roberts is seeing many employers move toward high deductible plans.
"We recommend to employers that are trying to offer more affordable plans that they would maybe deposit in an HSA for their employees to incentivize employees to go to a high deductible health plan," Roberts says.
Another option: A few large organizations could choose to become self-insured and pool their resources to open a shared employer clinic and then encourage employees to use it. Roberts forecasts that shared employer clinics will also become a popular option.
'WELLNESS' PROGRAMS ARE OUT
Walking contests and chair massages at work are not effective ways to provide a "wellness" experience at work, Roberts says. For starters, those added benefits are not cost effective. They're also not sustainable in a small business and are often ill-conceived and unrealistic.
"I see a lot of companies talk about having wellness options, but I don't see many companies successfully launch them and then follow up with them," Roberts says.
And if employers want to provide a benefit like a Fitbit for every employee, they could work with their insurance adviser to see if the insurance carrier offers any subsidies to help.

FLEXIBILITY IS KEY
There is more flexibility for employees now because health insurance carriers are offering customizable plans, says Philip Naught, benefits manager of Naught-Naught Insurance Agency.
"Where one employee might be younger, have a family, and have particular needs, and another employee maybe is a more mature empty nester that's more financially stable and has a different level of risk tolerance, every employee could, therefore, customize a benefits package to their needs," Naught says.
This customization allows for more control over costs for employers and it makes the plans more useful for employees, who will often select plans based on age and income.
For example, an employer could commit a certain contribution toward each employee, and then each employee could elect to purchase extended benefits beyond that, Naught says.
ASSOCIATION PLANS
Roberts said another trend is utilizing association health plans, a special pooled solution fashioned for small businesses to address the rising costs of health care.
If a business belongs to an association that offers a special association plan (the Missouri Chamber of Commerce is one), they can access these potentially less expensive plans.
OTHER BENEFITS
Naught encourages business owners to also offer dental, vision, and life insurance in the benefits packages, as they're great for attracting employees.
"We always advise employers to consider adding or offering disability coverage, even if it's on an employee-paid basis," Naught says. "Protecting one's family's income should be part of a person's financial planning."
Another popular benefit is offering an employee assistance program, which offers counseling via phone or in-person. The program, available from many carriers, might offer mental health counseling, legal resources, or referrals. It's an affordable benefit and many employers simply purchase the product for employees, he says.
"I do see a trend of employers really trying to do their best to make sure their employees have the best," Naught says. "There's a reality of working within a budget, but they really do want to make sure all their employees are taken care of inside and outside of the workplace. And that's why those employee assistance programs are becoming more popular."
 
EDUCATING EMPLOYEES
As plans become more customizable and employees shoulder more of the burden for health insurance, businesses should make sure they're educating employees about their benefits, Naught says.
"When you're pushing your employees to those plans with low deductibles and high premiums, you are kind of putting it all on the employee, and a lot of times employees just take those as a safety net," Roberts says. "They don't do research, they're not proactive with their health care."
For instance, many plans will cover blood work twice a year — that could be a critical way to prevent illness and health care expenses down the road — but employees might not even be aware it's a benefit.
"The more people know what they do and don't have to pay for, the more they would take advantage of that," Roberts says.
INITIATING BENEFITS AT YOUR COMPANY
For business owners considering offering benefits for the first time, start slow, Naught says. Many employers start with health coverage and expand down the road.
Trouble with recruitment and retention is usually a good indicator that it's time to start offering benefits. "Advisers such as myself can help share what's competitive in any given industry to help recruit and retain employees," Naught says.
Ask other business owners for references and look for an adviser who is independent and impartial to the insurance carrier, one that brings value added such as information, technology, and tools. Confirm the adviser will shop and market to multiple carriers when researching products, he says.
"Unless you've got somebody in your HR department, and a lot of small businesses don't even have an HR department, you've got no one really being proactive on how employees can take full advantage of health care," Roberts says.