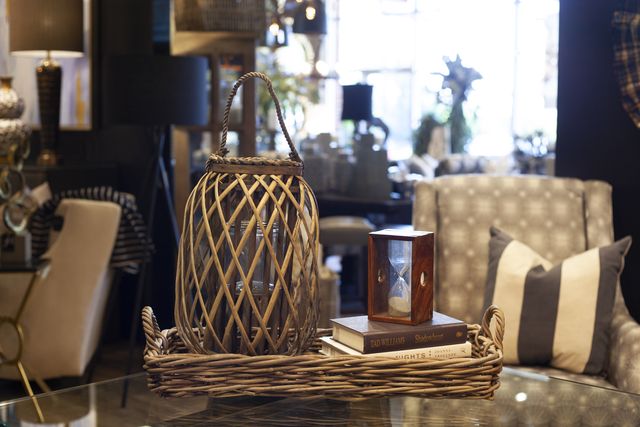 Justin Wilson and Zack Girard create an approachable retail space.
In the interior design business, staying current in the industry is vital. "We're always evolving, explains co-founder and creative director of Jasany Home, Justin Wilson. To do so, Jasany Home offers customers an affordable and customized design process.
The business began when Justin started staging for home building company, Girard Homes. Justin, alongside Zack Girard, decided to open a storefront together, and founded Jasany Home in May of 2017.
When the founders created the business, they envisioned a space where they could retail high quality home furnishings in an approachable atmosphere. One aspect that has elevated their business is the offering of free design services. "We really are a one stop shop, with no hourly fees," says Justin.
The first step in their design process requires a house call, where Justin and his team visit the home to view the space and take measurements. The team can then make recommendations on presentation that range from simply accessorizing the space to re-furnishing the home. Then, based on the customer's needs, the team will create a layout and assist with set up.
Jasany Home also offers color services as part of their design process. The team is experienced in both choosing paint colors for the home as well as coordinating colors throughout the overall design of the home.
On the home furnishing side of the business, Jasany Home offers a mix of décor, furniture, and home accessories. Out of all the offerings in the store, Justin has found that his inventory of sofas, sectionals, and art has resonated strongly with customers. "The wall art is truly unique," says Justin.
Jasany Home also offers an extensive selection of both fixed and free-standing lighting to ensure that customers are covered from floor to ceiling. A wide variety of styles at various price points gives customers distinct options for any style of home.
Jasany Home is currently located on the North side of Columbia, at 1400 Heriford Road, Suite 101. Due to the business's growth, especially with their design services, Justin has been considering new possibilities for 2019. "Growth could allow us to expand into a new, larger location," he says.