Nonprofit Profile: Coyote Hill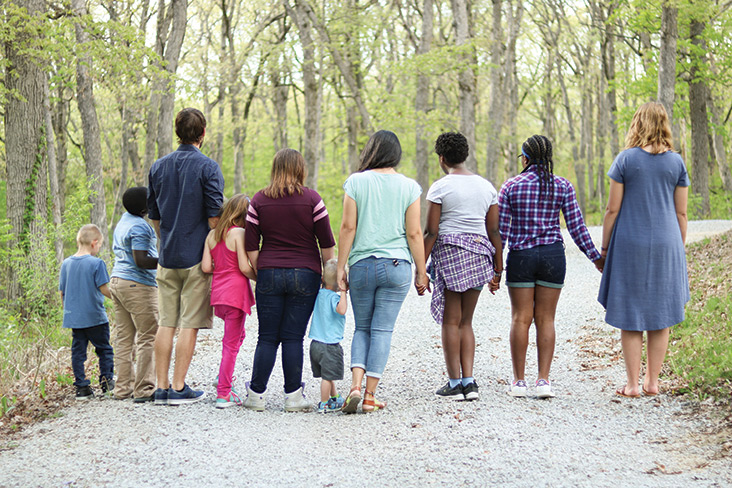 In Harrisburg, just 30 minutes north of Columbia, sits Coyote Hill Christian Children's Home. Coyote Hill has developed a nontraditional take on the foster home, where children live in blended families, with house parents raising their biological children alongside foster children. This environment gives Coyote Hill the ability to take on large groups of siblings without separating them, a practice which is uncommon in the traditional foster care system.
Founded in 1992, Larry McDaniel built Coyote Hill as a safe space for foster children to grow and learn. Coyote Hill cares for children who may be suffering from an abusive or negligent home life. "Foster children experience everyday life in a functional family home. They see marriage working and see a couple deal with frustrations and conflict in a healthy way," says Larry. "They see problems resolved without someone getting hurt, and they know parents will care for them no matter the circumstance."
When a child arrives at Coyote Hill, they are placed with house parents in one of the five homes built to house residents on campus. House parents are trained as behavioral specialists to ensure that the children's social, physical, and educational needs are met. They ensure that, in addition to attending school, the children receive any further academic support they may need, such as tutoring. The campus is also home to an education and resource center, located in the original foster home.
Foster children usually stay with their house parents on Coyote Hill's campus for an average of 1.5 years. When they do leave the campus, the children are often reunited with their families or adopted into forever homes. In 2017, Coyote Hill served 73 children.
Coyote Hill is now focused on expanding programming. In doing so, the nonprofit is able to provide each resident with individualized care that sets them up for future success.