Nonprofit Profile: The Salvation Army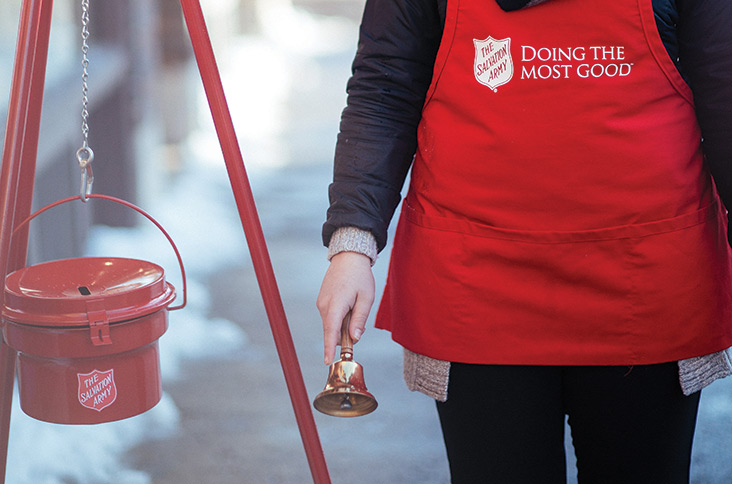 The Salvation Army is popularly known as a chain of thrift stores, but the organization is much more than retail locations. The nonprofit was founded in 1865 in England by Methodist preacher William Booth. Booth created the Salvation Army as a way of spreading the message of God's love after spending time preaching on Skid Row.
Today, the Salvation Army has grown into an international organization with locations in 130 countries. The Salvation Army provides social services based on the needs of the communities in which they reside. Services range from disaster relief to addiction services and family support.
Columbia has two locations: Harbor House, on Ann Street, and the Salvation Army Family Services building, on West Ash. Both locations feed, shelter, and clothe those in need. The Family Services building is the only family shelter center in Columbia. It has 56 beds and six units capable of housing families.
Because the Salvation Army was founded with the mission of sharing the love of God, a church is also located inside the family services building. "People can come at any time for prayer," says pastor and corps officer Lieutenant Carmon Camp.
Columbia is also home to two stores where goods can be donated, dropped off, or picked up.
While monetary donations are accepted throughout the year, the holiday season is vital in sustaining the Salvation Army's budget. The Red Kettle Campaign is perhaps their most well-known effort. It's a street campaign that lets members of the community donate money in red kettles scattered throughout their cities.
The Red Kettle Campaign "generates the bulk of the budget to maintain programs throughout the year," says Carmon. The campaign lasts a total of six weeks with 22 sites across the Columbia area running from 10 a.m. until 8 p.m.
This year's campaign began with Rock the Red Kettle, a kickoff party featuring music from Aaron Watson at The Blue Note. All proceeds from sponsors went to the Red Kettle goal, which was announced at the event. "Our purpose for the event was to get information out to people that we need volunteers," says Carmon.
In an average week, the Salvation Army works with 50 to 60 volunteers who work for around 238 hours. During the Red Kettle Campaign, the need for volunteers grows exponentially. While many bell ringers volunteer, others are given the opportunity to be paid for their time. This creates an additional source of income for those volunteers that may need extra relief.
"People who have been less fortunate come back to volunteer or even give to the kettles because the Salvation Army was there in their time of need," says Carmon.