Shelf Life: "The Catcher in the Rye" & Me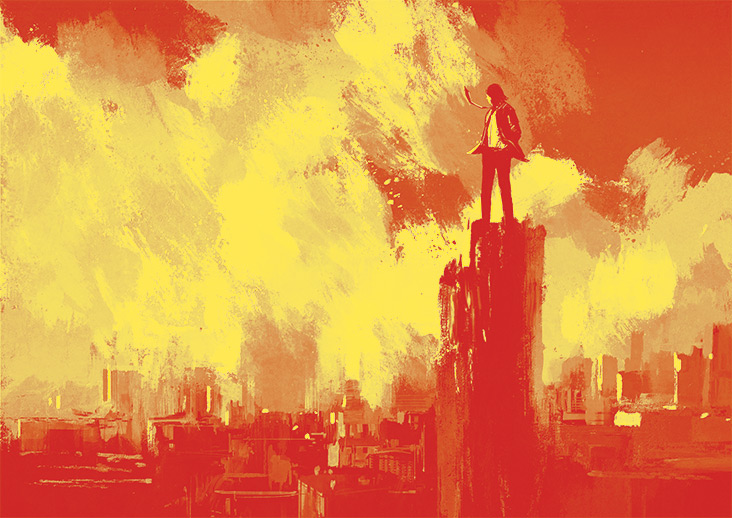 Finding inspiration from a beloved classic.
"The Catcher in the Rye," by J.D. Salinger, is a novel that transcends time. With the primary theme being the idea of innocence and the loss of it with the passage of time, this novel resonated with me in my senior year of high school when I read it for a school project.
With graduation being a massive turning point in my life, "The Catcher in the Rye" played a huge role in what I wanted out of my college experience. I knew I wanted to write and inspire like Salinger inspired me. After reading this novel many times, I believe it should be a staple in every high school's curriculum and a feature on every bookshelf. Not only is it written in fast-paced, easy-to-understand prose, but the lessons it teaches about the world are valuable gems that you are not likely to find anywhere else.
After being kicked out of an all-boys prep academy for poor grades, Holden Caulfield decides to return to his hometown of New York City four days before the start of winter break. He decides not to tell his parents that he has returned and instead stays in a hotel alone.
As his four days of freedom unfold, he finds himself in a number of situations that teach him about the harsh realities of our modern society. Through the themes of the importance of physical appearance and the role that love plays in sexual encounters, Holden begins to lose faith in humanity. He uses the word "phony" to describe people that have more materialistic and apathetic values. Through his various experiences with the "phoniness" of our society, he becomes more and more cynical as the book progresses.
Towards the end of the novel he meets up with his younger sister and decides that he wants to be "the catcher in the rye," a figure in a nursery rhyme that catches children before they fall off a cliff in a field of rye. He wants to protect his sister and other children alike from the "phoniness" that he has experienced in the mean streets of New York City. The cliff represents innocence, and the fall a loss of innocence.
Through Holden's boundless curiosity and unwavering scrutiny, the reader is able to look at the world we live in through a magnifying glass. Living through Holden, I was able to learn about our society in a way that I would not have gotten anywhere else in high school. Reading the novel has inspired me to write realistic fiction that reveals truths about our world. I probably won't be able to hit it out of the park like Salinger did, but with his novel as a textbook, I will try to achieve it as best I can.