Mixing it Up: Margarita Magic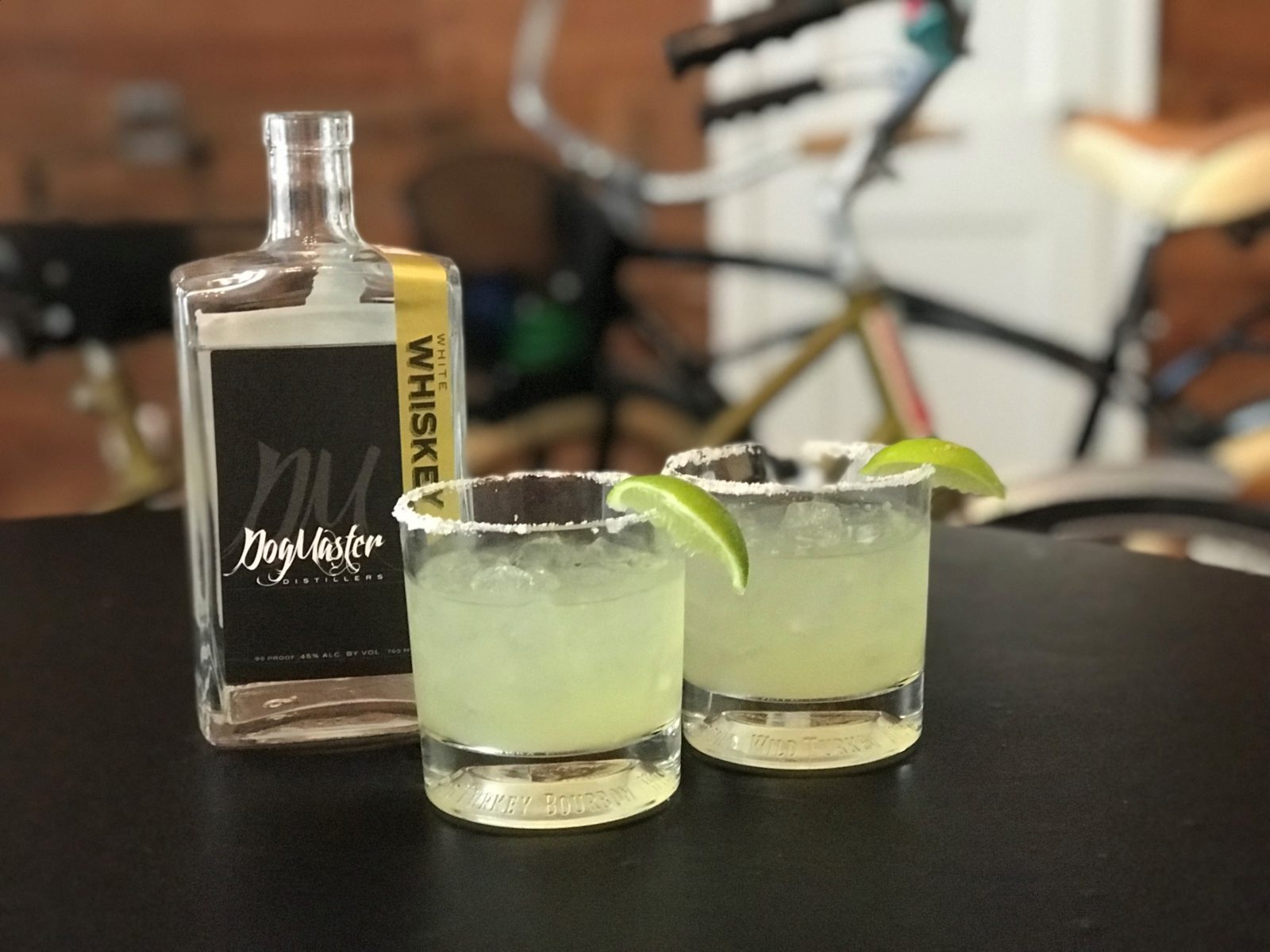 Recently, Van & I were in San Antonio where there is every kind of margarita imaginable. I love a good margarita as much as the next girl, but after multiple days of drinking brightly colored concoctions coming from frozen cocktail machines, I was getting a sugar overload. Luckily there was a store close to our Airbnb, and we never travel without a bottle or two, so after a particularly long (and hot) bike ride, I settled into the kitchen to make some margaritas the way I like them, with lots of fresh lime and salt.
Making margaritas at home is simple. Here's my go-to recipe that is very flexible, so I can modify it depending on what I have around the house.
Chill your glassware, especially if you are not serving frozen or on the rocks. Folks who sip their cocktails may not want ice added as it will water down the flavor if not consumed fairly quickly (this is never a problem for me). It is super simple to chill your glassware; put some ice and water in your glasses while you are making your cocktails.
Ingredients:
2 oz. Tequila or DogMaster White Whiskey
2 limes – 1 ½ for juice, ½ for garnish
½ oz Triple Sec and/or fruit nectar (I prefer Jumex Guava or Nectarine that you can find in individual cans)
Salt to rim glass (optional)
Since this is an individual portion, it can be shaken or stirred (or blended). Add ice to a large glass or small pitcher. Add liquor and lime juice. Tip: lime juice in the plastic lime-shaped container can be used in a margarita emergency. Add Triple Sec and/or fruit nectar to taste, depending on how sweet you want your margarita and how much lime flavor you desire. If you are using a cocktail shaker, get to shaking! If not, give your glass/pitcher a stir. Empty your chilled glass of the ice and water, rim with salt if you like, then add your margarita (with or without the ice). Add a lime wedge for garnish and enjoy!