Karla Rose, Postmaster, United States Post Office, Columbia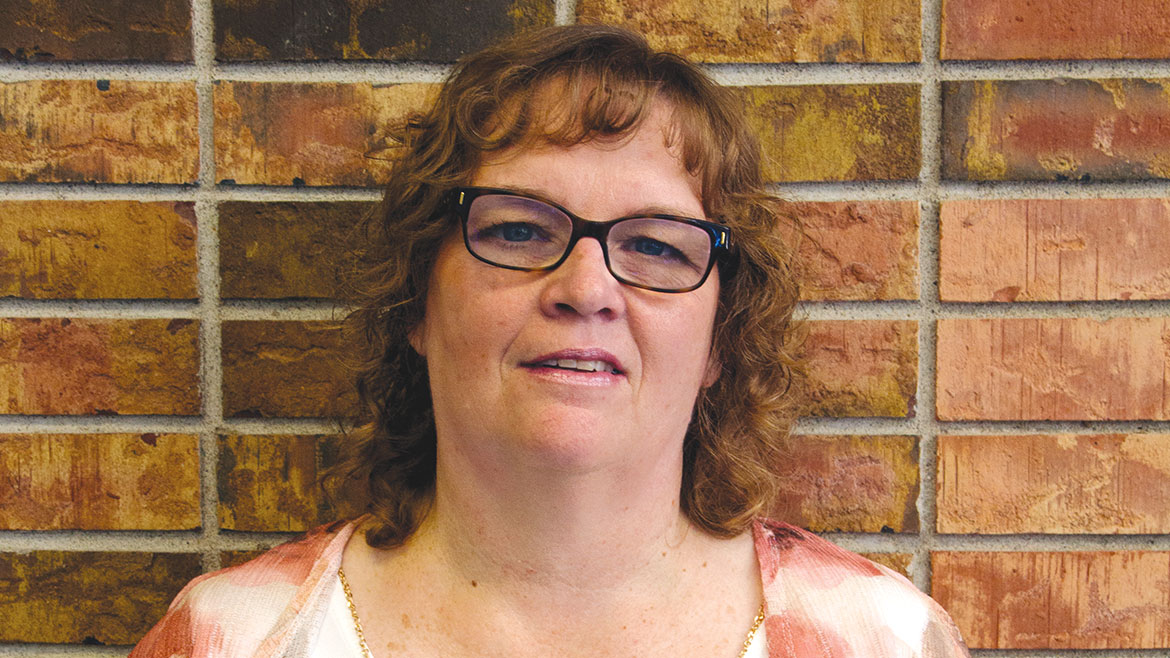 1. What's your background?
I was a restaurant manager for about 15 years prior to being hired at the post office. I initially started out as a letter carrier and worked my way up the management chain.
2. Tell us about your job.
I am responsible for the day-to-day operations in two delivery units and two retail off-site facilities, and I manage more than 220 employees. It's my job to ensure that customers receive excellent service, my employees efficiently perform their duties in a safe manner, and that the Columbia community gets the best level of service possible.
3. What does your typical day look like?
I usually start the day at the main office where I am domiciled (I go in and check my email to assess the staffing for the day). I then make any adjustments needed and go out on the workroom floor with the supervisors to assist with getting the mail distributed and the carriers out of the building. I may have meetings or telecoms set up during the course of the day, or I will go visit the other Columbia sites to see what's going on. I frequently go out and observe carriers on the street to make sure they are working safely. I do spend some of my days either assisting customers in the lobby or calling them about complaints or issues they may be having with their service. I normally end the day when the last carrier is back and the doors are locked.
4. What drew you to your position?
I have progressively moved up in the postal service and this was the next level of management to be promoted to. Also, Columbia is only about an hour and a half away from St. Louis, where my family is located, so that was a contributing factor.
5. What don't people know about the United States Postal Service that they should?
How much goes into getting that letter or package delivered to your door. Most of our executives in the postal service also started at the ground level, a great example being the Postmaster General, Megan Brennan, who started out as a carrier and now has the biggest job in the postal service.
6. What would people be surprised to know about your work?
That I'm responsible for the delivery of almost 24,000 packages weekly to over 51,000 delivery points in the three zip code area of Columbia.
7. What are some challenges you face in your work?
Staffing — trying to relate to and retain the new generation of employees that we're seeing come in now. We have a changing mail environment where we used to deal with mainly letters and magazines; now the bulk of our delivery involves packages. And, finally, safety — making sure our employees go home the same way they came to work.
8. Describe a success you're most proud of:
My proudest success is, as a single parent, having two children graduate from college and having successful careers. The second proudest would be when I was promoted to be the postmaster of Columbia. I left a full-time, permanent job to take a chance with the postal service as a temporary employee. I had limited college education and still accomplished a lot in an organization that has definitely been good to me and my family.
9. What's your 'why'? What inspires you to get up each day and make a difference?
Those employees that I've supervised or mentored and know I've made a difference in their lives and careers. Not only am I their boss, but I care about the things and accomplishments in their lives. The customers also inspire me to make a difference. I take it personally if we let our customers down. I want them to know that we do care and that, no matter whether it's a letter or package, every piece matters every day. I can truly say I have met some of the friendliest and most understanding customers in Columbia, and that motivates me to want the best service for them and not to let them down.
10. Tell us something about you that we wouldn't learn from your resume alone:
I am very passionate about the postal service. I believe in our company, and I come to work every day to make it better than the day before, and I take it personally when we don't.