photos by Keith Borgmeyer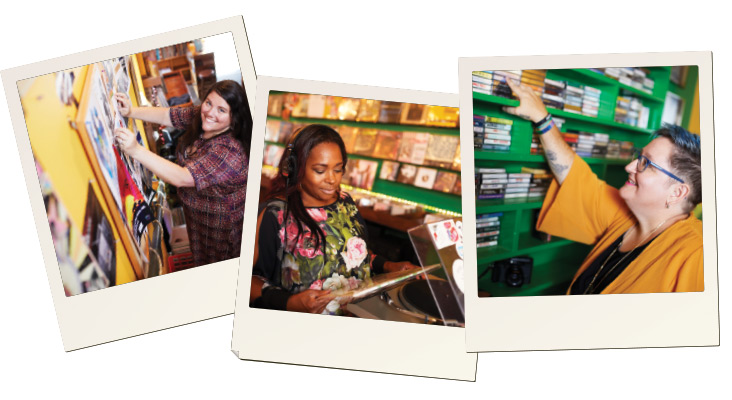 Local boutiques offer full-figure fall fashions.
Though these ladies are usually behind the scenes, three COMO Living Advisory Board members got in front of the camera to model their favorite fall looks.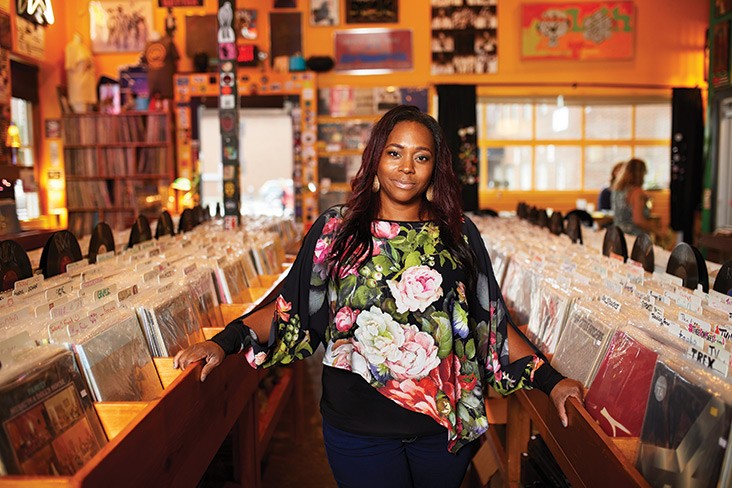 Owner of A2D Events, Adonica Coleman took a break from business to listen to some of her favorite artists at Hitt Records in a chic floral blouse courtesy of My Sister's Circus.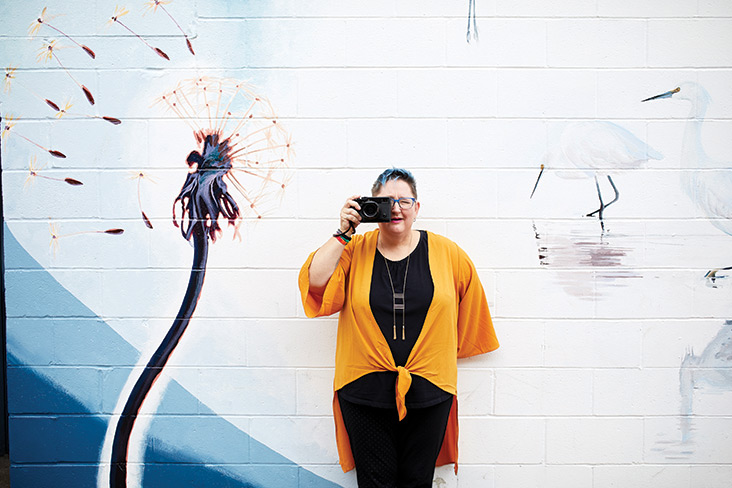 Roles were reversed and freelance photographer Stacie Pottinger found herself in front of the lens, outfitted in a lightweight mustard wrap from The Tin Roof Monogram & Gift.
Adonica poses at Ragtag Cinema in a trumpet sleeve blouse and faux fur vest from My Sister's Circus, while Barbie Banks, director of the Citizen Jane Film Festival, wears a dress with hues for late fall courtesy of Free Association.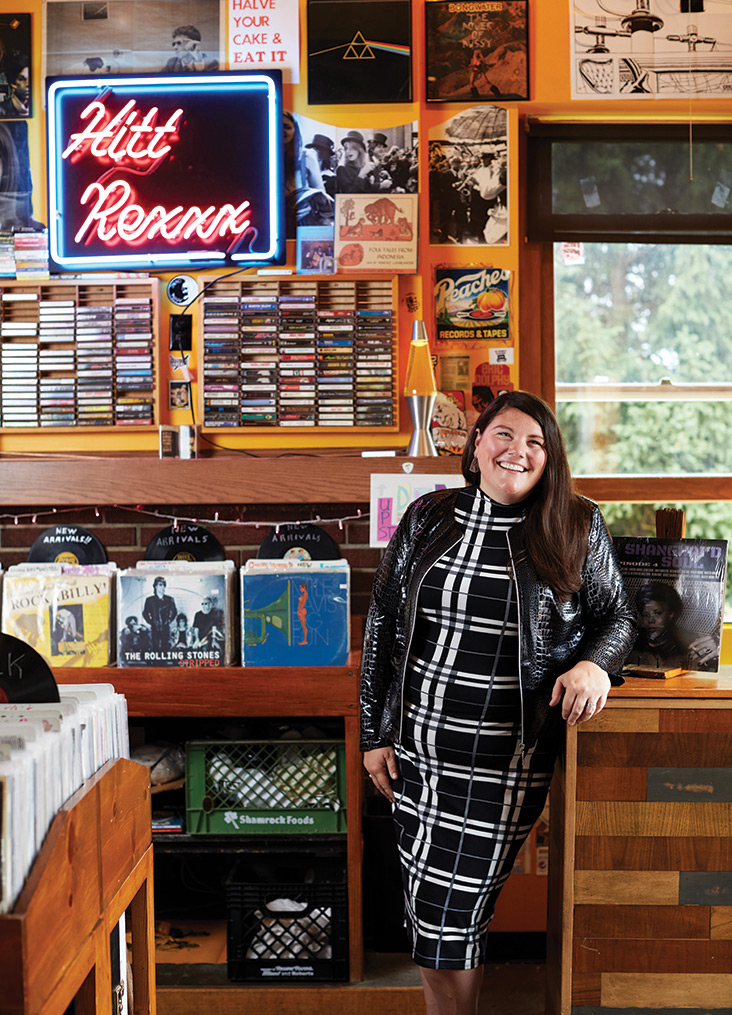 Barbie can often be found in Hittsville, home to Ragtag Cinema and Hitt Records. Barbie's plaid dress and faux snakeskin jacket, provided by Free Association, are great pieces for cooling weather.