Women of Worth – Mary DeSantis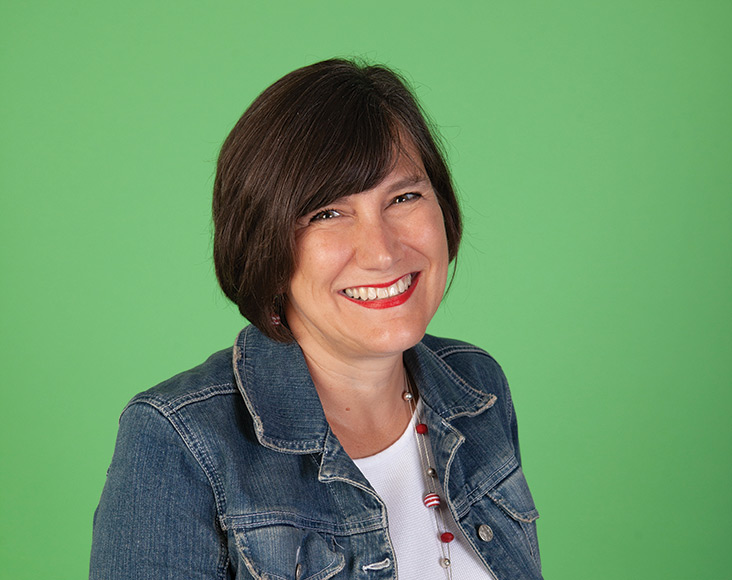 ELEMENTARY TEACHER, CHRISTIAN FELLOWSHIP SCHOOL
Sponsored Content
HOW DO YOU MEASURE YOUR OWN SENSE OF SELF-WORTH?
I have to remind myself to find my self-worth not in what I do, but in who I am. When I measure my worth by my performance, I find myself on shaky ground, comparing myself to others, swinging from inadequacy and guilt to pride, and back again. But when I contemplate the fact that God himself, knowing everything about me, thought I was worth dying for, I am overwhelmed. My striving ceases.
WHAT SOCIAL ISSUES ARE CURRENTLY MOST IMPORTANT TO YOU?
Discrimination and apathy in all their many forms: racism, sexism, classism, selfrighteousness, materialism, hedonism. We are blind and broken in so many ways, ways that keep us from loving each other. As a teacher, my hope is for the Lord to help my students and I to grow in seeing and loving others as he does.
HOW DOES YOUR COMPANY MAKES EFFORTS TOWARDS IMPROVING OUR COMMUNITY?
At Christian Fellowship School, our mission goes beyond providing excellent academics. Our goal is to partner with parents to prepare students who can think well, love God, and love others. We practice putting love into action within our school, in the community, and globally. My hope is that our students will go on to positively impact their communities wherever they go.
WHAT HAS HELPED YOU BECOME A BETTER LEADER?
Realizing it's not about me. When I take my eyes off myself and focus on those around me, we become a team. It's all about relationship.
HOW DO YOU EFFECTIVELY INFLUENCE PEOPLE IN YOUR LIFE?
As a teacher, I have the highest honor and the scariest responsibility-parents entrust me with their greatest treasures. Whether we are aware of it or not, we constantly influence those around us through our words, attitudes, and actions. I am intentional about what we focus on in my class, and I pray that they will see Christ in me.
HOW HAVE YOU BUILT RESPECT AND CREDIBILITY WITH THOSE YOU CARE ABOUT?
I don't have it all together, and I have found that being vulnerable about that, admitting my fears and asking forgiveness for my failings not only frees me, it frees those around me to be genuine as well. And if I really listen, empathizing instead of judging, respecting instead of trying to win, we all win.
WHAT CHARACTER QUALITIES MATTER THE MOST TO YOU?
In my class I narrowed the list to focus on these: love and kindness, respect, honesty, thankfulness, and grit.
HAS GENDER BIAS EVER PLAYED A ROLE IN YOUR PROFESSIONAL LIFE?
I am fortunate to be able to say I have felt valued and respected in the schools where I have taught and have never felt discriminated against as a woman. Communication can sometimes be tricky, but I am learning to be bold, not be afraid to have a voice, and to guard against making my own assumptions.
WHAT HAS BEEN THE BIGGEST CONFIDENCE BOOSTER FOR YOU PERSONALLY?
Encouraging words! The smiles, hugs, pictures, and supportive words I receive from my kids (students) and their parents fill my cup. Reason 482 why I have the best job in the world!