Women of Worth – Lauren Helmreich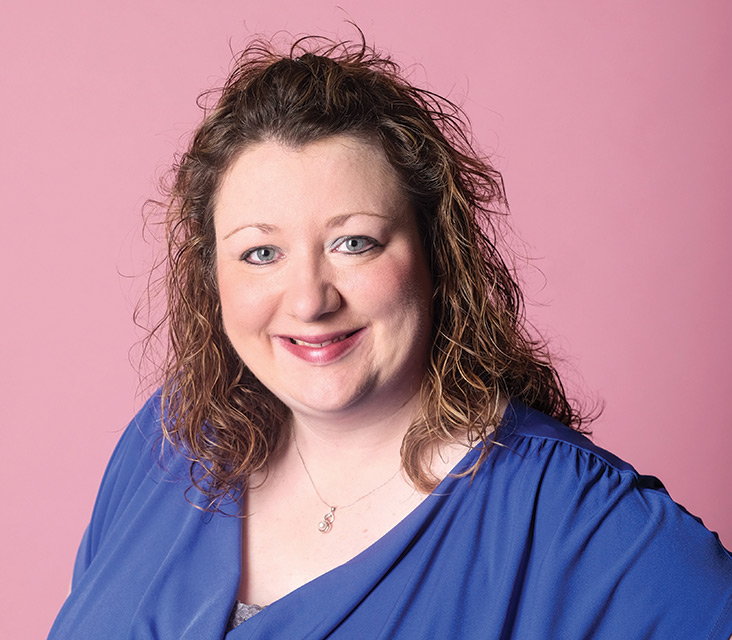 SALES MANAGER, DOWNTOWN APPLIANCE HOME CENTER
Sponsored Content
HOW DO YOU MEASURE YOUR OWN SENSE OF SELF-WORTH?
Honestly, I'm not really sure it's important to measure your self-worth. I think being confident and liking oneself is based on what you do with your life. I surround myself with loving, supportive people, and because of all these things, I feel confident in who I am.
WHAT SOCIAL ISSUES ARE MOST IMPORTANT TO YOU?
The issues that I'm most passionate about are issues dealing with our veterans and respect for our current military. My brother just finished a 5-year stint with the Army; my grandfather is a WWII veteran, and I have a cousin who is currently serving in the military. That's why these issues are close to my heart.
HOW DO YOU EFFECTIVELY INFLUENCE PEOPLE IN YOUR LIFE?
Showing compassion influences others to show compassion. I also think that maintaining a good attitude and being optimistic help influence people.
HAS GENDER BIAS EVER PLAYED A ROLE IN YOUR PROFESSIONAL LIFE?
In the appliance industry, most people are used to men doing the hard labor like deliveries, unloading of freight, service work, etc. They are used to women working on the administrative side of the business. It's very important to me to understand all aspects of our business, so some days I work behind a desk, and other days you may see me on the sales floor. Other times I'll deliver appliances, and more often than not, I'm unloading freight trucks. People often think I'm not capable of the work because I'm a woman, but I don't let that stop me. I get out there, do the work, and show them that I, too, can do it all!
WHAT CHARACTER QUALITIES MATTER THE MOST TO YOU?
Dependability; honesty; loyalty; kindness; compassion; thoughtfulness; optimism
WHAT MOMENT IN LIFE DEFINED YOU PERSONALLY?
Losing my mom suddenly in 2010 was the most defining moment in my life. I was working as a social worker at the time, which I loved, but I knew that my mother was an integral part of Downtown Appliance, and they would need someone to take her place to help keep the business running. Not only did my career path completely change, but my entire way of life changed as well. My mom was my best friend, the person who I spoke with multiple times a day, and I had to become more independent and rely on myself more.
FAVORITE QUOTE?
"What is success? To laugh often and much; to win the respect of intelligent people and the affection of children; to earn the appreciation of honest critics and endure the betrayal of false friends; to appreciate the beauty; to find the best in others; to leave the world a bit better, whether by a healthy child, a garden patch or a redeemed social condition; to know even one life has breathed easier because you have lived. This is to have succeeded!" —Ralph Waldo Emerson