Heritage Academy: Developing Educational Excellence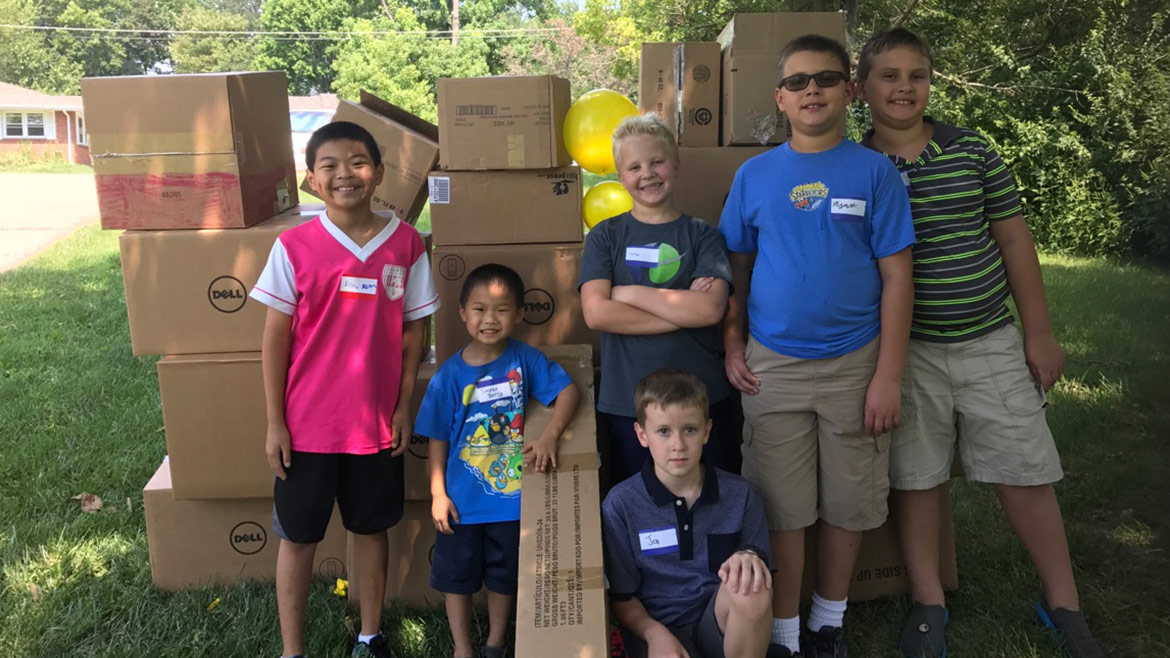 In Heritage Academy's front office at Calvary Baptist Church, visitors will see a double-photo black picture frame hanging just past the awards case filled with silver and gold trophies. The first image features the school's five founding families circa 2001.
The founding families were a part of a local home-schooling co-op called Grace Cottage when, in 1999, the genesis of Heritage Academy emerged. The families sought resources, such as a qualified physical education teacher and a chemistry lab, to supplement their homeschooling.
It takes a village not only to raise a child, but also to educate one. Since 1999, it has been a group effort among the families of the co-op to provide their children with superlative education.
Enter University-Model, a home-schooling model of education built off a schedule that's similar to a college course load. Heritage Academy is Columbia's sole University-Model school. The K-12 school operates as a nonprofit and offers tuition assistance pulled from donations and a yearly Pi-themed trivia night fundraiser in March.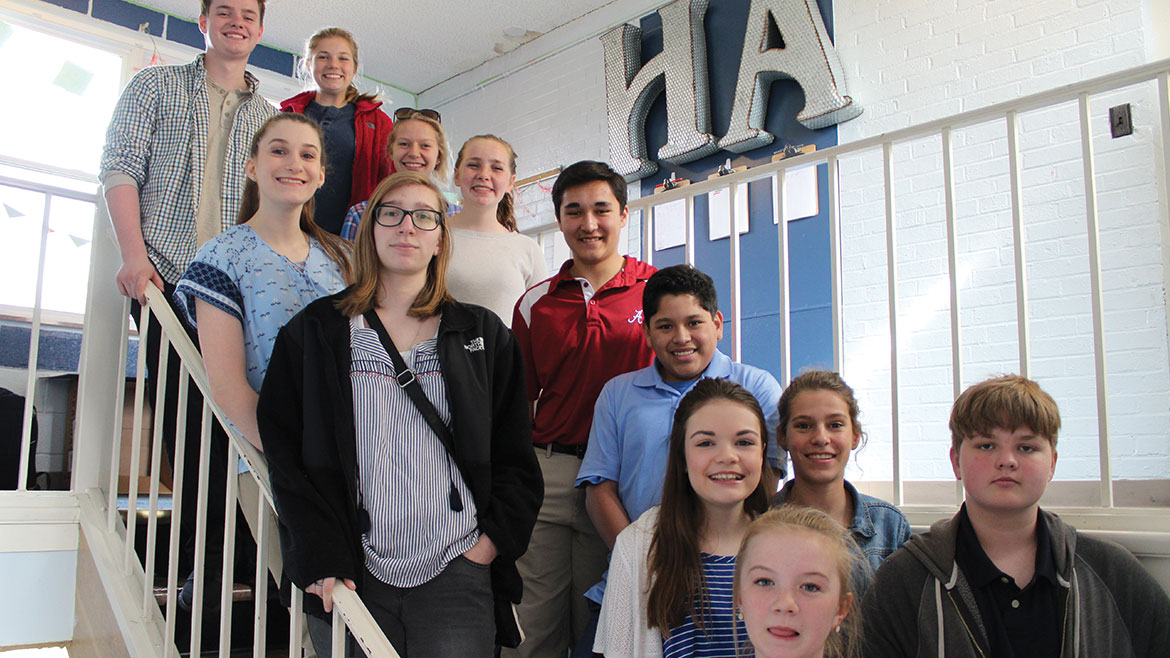 A Faith-based Classroom
Providing an education for students from a Christian worldview was as important to Heritage Academy's founding families as it is to current parents and students.
"We at Heritage exist to partner with Christian parents to prepare college-worthy character witnesses for Jesus Christ," says Thomas Ragsdell, the school's chief administration officer. "Everyone who attends the school agrees to the belief system, the core values, what the school is, and what the school is trying to accomplish."
Heritage aims to educate students with a solid foundation in community life and biblical knowledge. Every third period on Mondays, all students congregate in the chapel adjacent to the school. The chapel's cedar-stained beams twist across the ceiling, a nod to the interior of Noah's ark.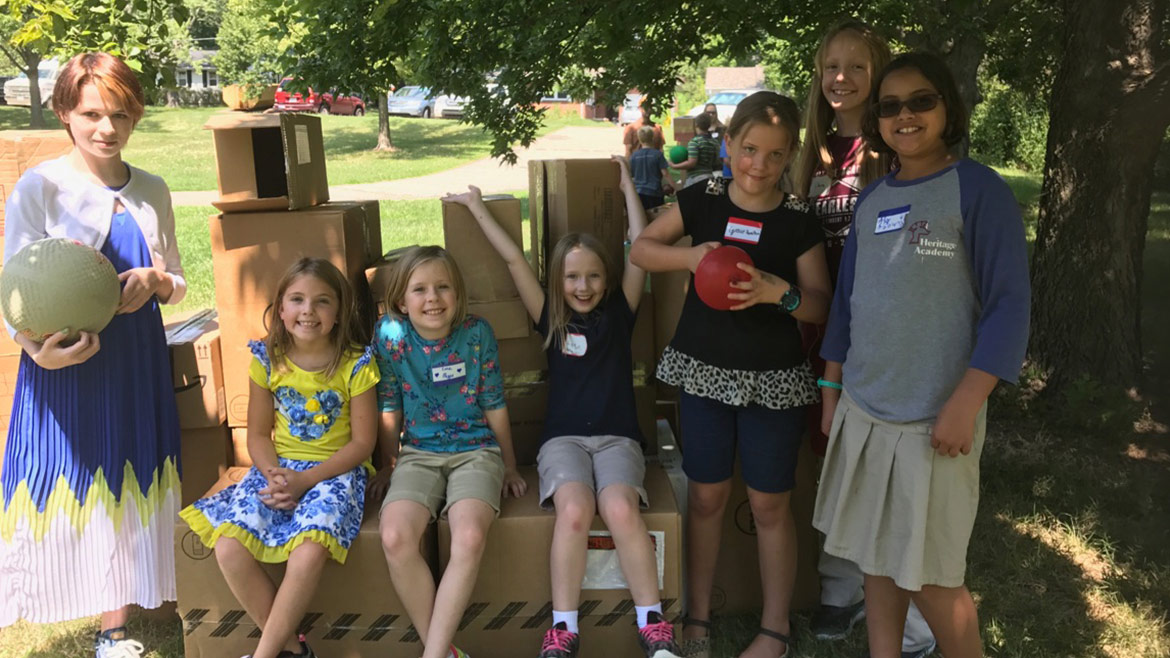 University-Model School International, the organization to which Heritage belongs, designates that courses are taught with a biblical worldview. The administrative team, along with teachers, write syllabi and hand-select textbooks, which can be either secular or from a Christian printing press.
Each teacher decides how they will lead lectures and integrate a biblical worldview component to their courses. "Our teachers are encouraged to pray with students," Ragsdell says. "They're encouraged to share Bible verses and integrate biblical thought into every subject."
This school year, Ragsdell will teach a course for ninth and 10th graders comparing and contrasting biblical worldviews.
Parents of Heritage Academy students are often impressed by how their children conduct themselves outside of the classroom. Kristin Gadsden, whose son attends Heritage, says she discovered the school a few years ago when two high schoolers in Phoebe's youth group approached her about joining the school's soccer team.
"We were just so thrilled as parents to find a place where children could really thrive, and, of course, every parent wants that for their kids," Gadsden says. "A place where they feel welcome, comfortable, accepted, and loved and are just able to grow up in that."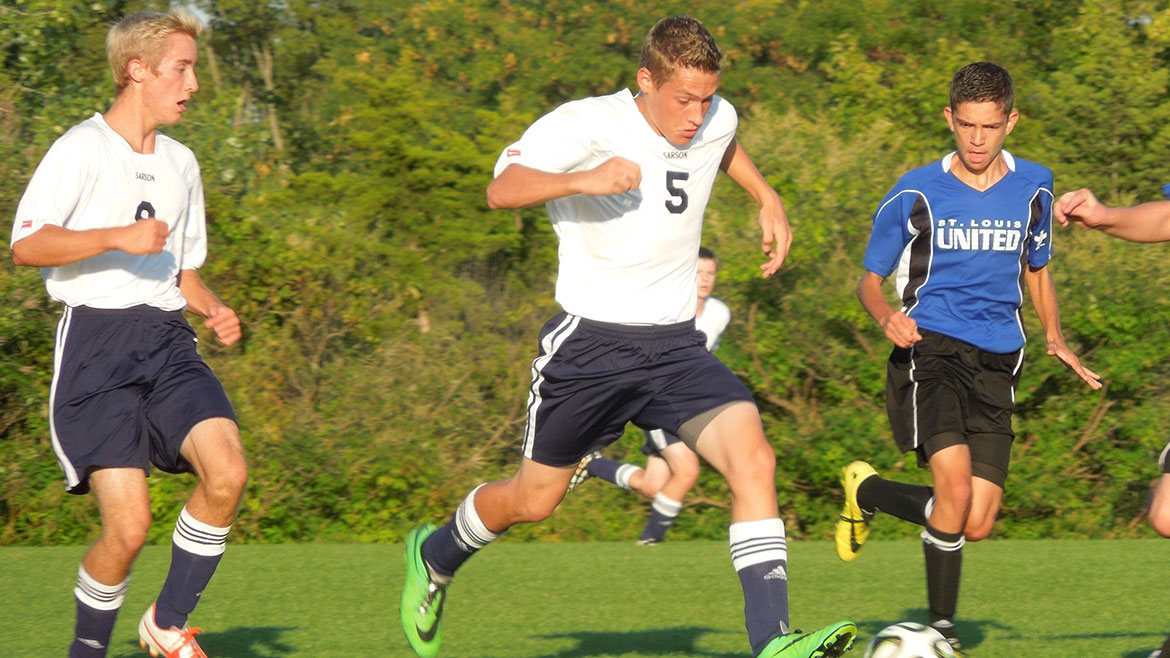 Focusing on College Prep
Heritage Academy prioritizes college preparation. They do their best to employ 11th and 12th grade teachers who can teach dual-credit classes with Columbia College, Moberly Area Community College, or Central Methodist University, says Ragsdell.
Recently, the school also received approval from the state to be a part of the Missouri A+ program, which can grant students who complete the program up to two years of free college tuition.
Heritage follows a college-like schedule. Students only attend class on Mondays, Wednesdays, and Fridays. Ragsdell says that, as students progress through their educational career, they begin to better manage their time. "By the time our students are in high school, we want them to know how to do research, how to write their essays, work their math problems," he says.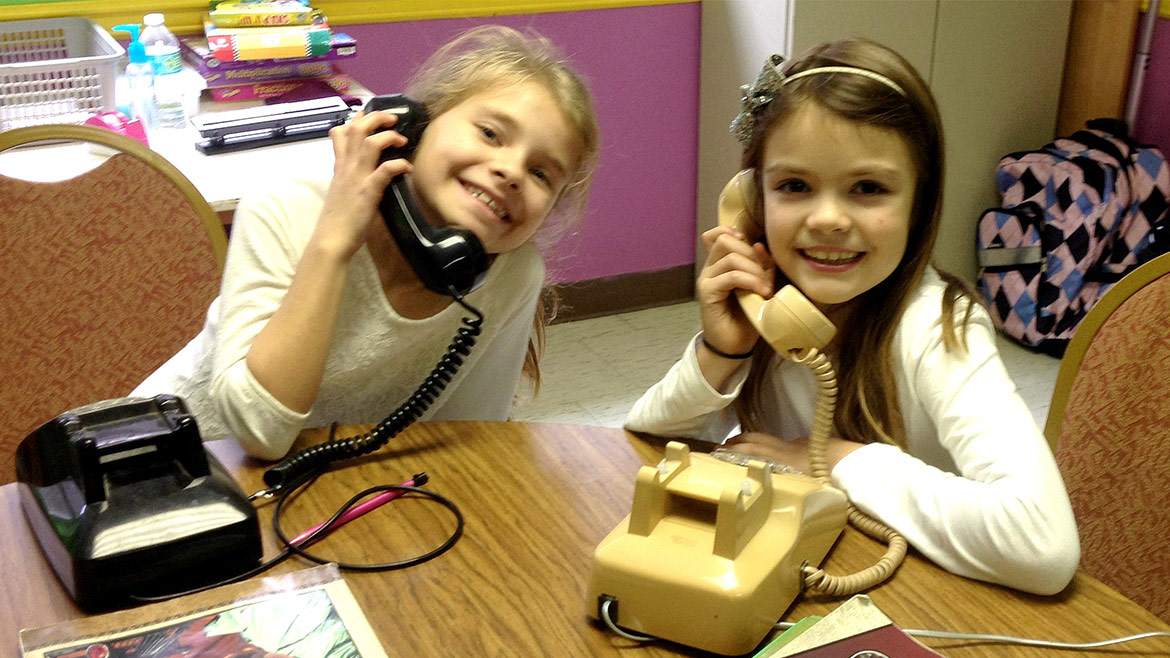 The discipline works, says Tod Moser, chairman of Heritage. "My oldest daughter told me that when she went to MU, her freshman year there was easier than her senior year at Heritage Academy."
Students at Heritage enjoy the discipline of an accelerated curriculum without auditorium-sized classrooms. This past year, Heritage's students numbered about 85, with one teacher to every 15 secondary students. This number is an estimate though because, like college, secondary students can opt to enroll in only one course or up to six courses per semester.
Distinctively Collaborative
On Tuesdays and Thursdays, when students are not attending classes, parents guide their children through their coursework at home. Elementary students rely on their parents to partner in their education, character development, and faith. Parents of high school students spend more time providing emotional and spiritual support and less academic guidance, Ragsdell says.
"We really do love the university-style school," Gadsden says. "We love the idea that [our children] are developing a greater sense of discipline and responsibility. We just like the idea of helping them prepare for the next stage."
Almost 20 years since Heritage's inaugural year, the founding families have created a school strong in its vision.
Heritage Academy
Founded in:
2002
Mission:
To partner with Christian parents to prepare college-worthy character witnesses for Jesus Christ.
Number of students in the 2017-18 school year:
84 students
Board of Trustees:
Tod Moser, Chairman
Sandra Colhour, Vice Chairman
Paul Meiners, Treasurer
Jason Gregory, Secretary
Shea Kinkade