January: Movers and Shakers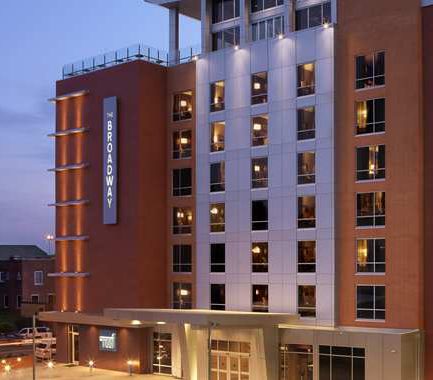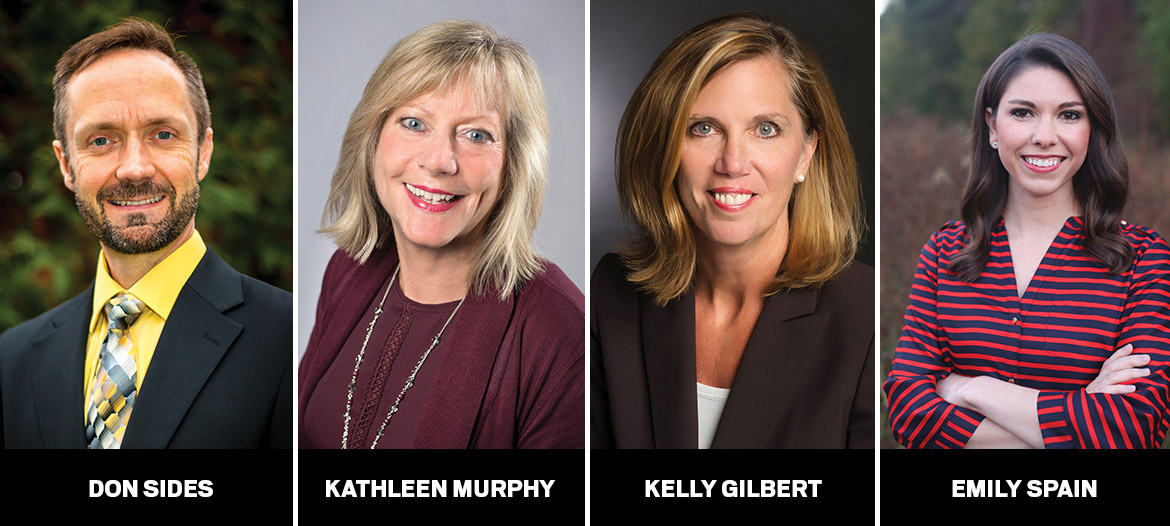 Leadership Columbia 2018
The Columbia Chamber of Commerce announced its Leadership Columbia class of 2018. Matt Breske, Application Software Inc.; Heather Brown, Harry S. Truman Memorial Veterans' Hospital; Gavin Bryan, Manor Roofing and Restoration Services; Randy Cole, City of Columbia; Stacey Cole, Joe Machens Dealerships; Tania Cook, Job Point; Jerry Dowell, Columbia Chamber of Commerce; Logan Gray, Landmark Bank; Aric Jarvis, The Broadway; Jennifer McDonald, Shelter Insurance Companies; Craig Meyer, Providence Bank; Paul Moen, Marberry and Eagle, CPAs; Missy Montgomery, Columbia College; Patrick Morris, Isle of Capri Casino and Hotel, Boonville; Shelley Naydyhor, MU Health Care; Ashley Otte, City of Columbia Convention and Visitors Bureau; Mike Parks, Columbia Regional Airport; Alex Radman, Re/Max Boone Realty; Julie Rinehart, Columbia Insurance Group; Brad Roling, Central Bank of Boone County; Gary Sabrowsky, 3M; Meagan Schaffner, Bucket Media Inc.; Mike Seda, Tiger Institute for Health Innovation and Cerner; Nevada Shelkey, TrueSon Exteriors; Maggie Skinner, Columbia Family Law Group LLC; Nathan Todd, bleu Events; Tatha Todd, First State Community Bank; Chris Unnerstall, Commerce Bank; Kari Vogt, The Trust Company; Jessie Yankee, Midwest Computech; and Valerie Zumwalt, Show Me Leaders.
Don Sides
Sides recently joined the Igniting Business team as IT manager. Sides brings over 20 years of IT support and operations management to his role and will oversee IT specialists and assist small business clients.
Emily Spain
A Columbia native and award-winning journalist, Spain returned to KOMU 8 news as co-anchor with Jim Riek for KOMU 8 News at 5:00, 6:00, and 10:00 as well as KOMU 8 News at 9:00 on Mid-Missouri's CW. Spain previously anchored the morning newscast from 2012 to 2014 before taking a job as a reporter in Greensboro, N.C. She is a graduate of the Missouri School of Journalism.
Kelly Gilbert
Landmark Bank named Gilbert senior vice president for commercial lending in Columbia. Gilbert has nearly three decades of experience and will strengthen business development efforts and prospecting for new commercial customers. Gilbert served at Landmark for 12 years before moving to Warrensburg, where she worked as market president for U.S. Bank and in two other banking leadership roles.
Tana Benner
Attorney Tana Benner opened her own law firm, Benner Law, in October in Columbia. Benner's practice focuses on family law and divorce. She has worked exclusively in family law matters for more than a decade. Prior to opening her own firm, Benner was an attorney at Columbia Family Law Group.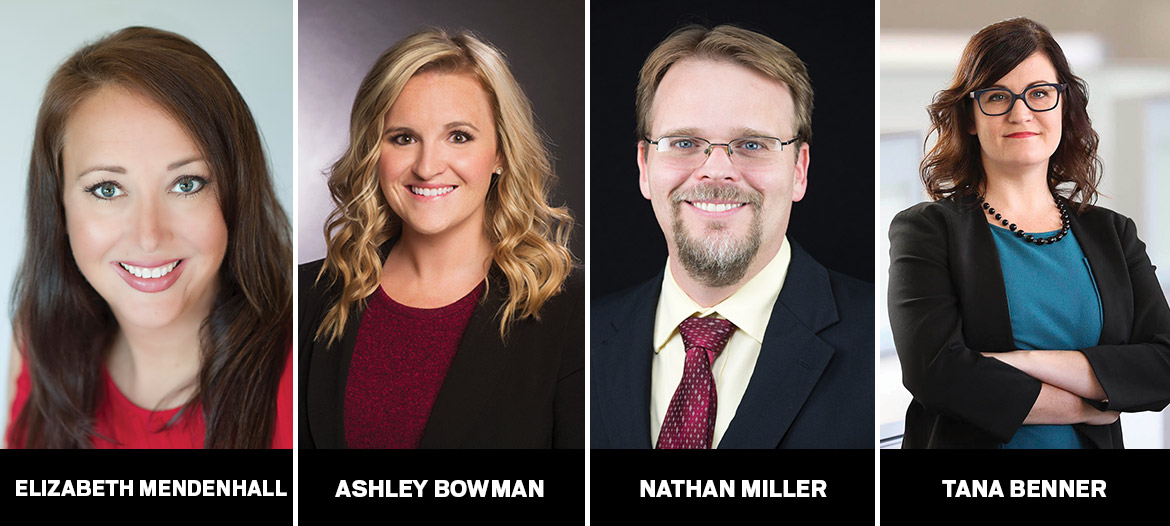 Kasey Schaumburg
Schaumburg has been named interim executive director of First Chance for Children. She joined the FCFC team in August 2015 and has served in several roles including executive assistant and parent educator.
Elizabeth Mendenhall
Mendenhall is the 2018 President of the National Association of Realtors, the country's largest trade association, representing 1.3 million members. Mendenhall is the CEO of Re/Max Boone Realty and has been a Realtor for 20 years. She's served as the Missouri Realtors president and the Columbia Realtors president.
Kathleen Murphy
Murphy has joined Commerce Bank as a small business banking specialist. She'll be responsible for the bank's small business banking product packages and money management solutions for small business owners. She has more than 30 years of experience in finance and nonprofit administration.
Central Bank of Boone County
Central Bank of Boone County named Jesse Walters a relationship manager. In that role, Walters will primarily work with business owners on their finances. Central Bank also named Ashley Bowman the manager of the Smiley Lane Bank branch. She will oversee the day-to-day operations of the bank. She has been with Central Bank of Boone County since November 2013.
Dr. Nathan Miller
Columbia College promoted Miller from senior director for student success and financial aid to associate vice president of Adult Higher Education, the division of the college that supports more than 30 Columbia College locations across the country.