20 Marketing Tools under $40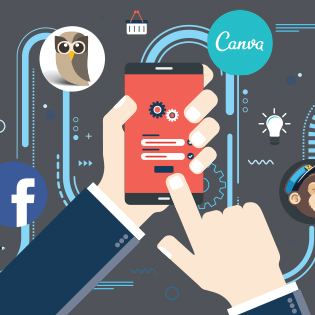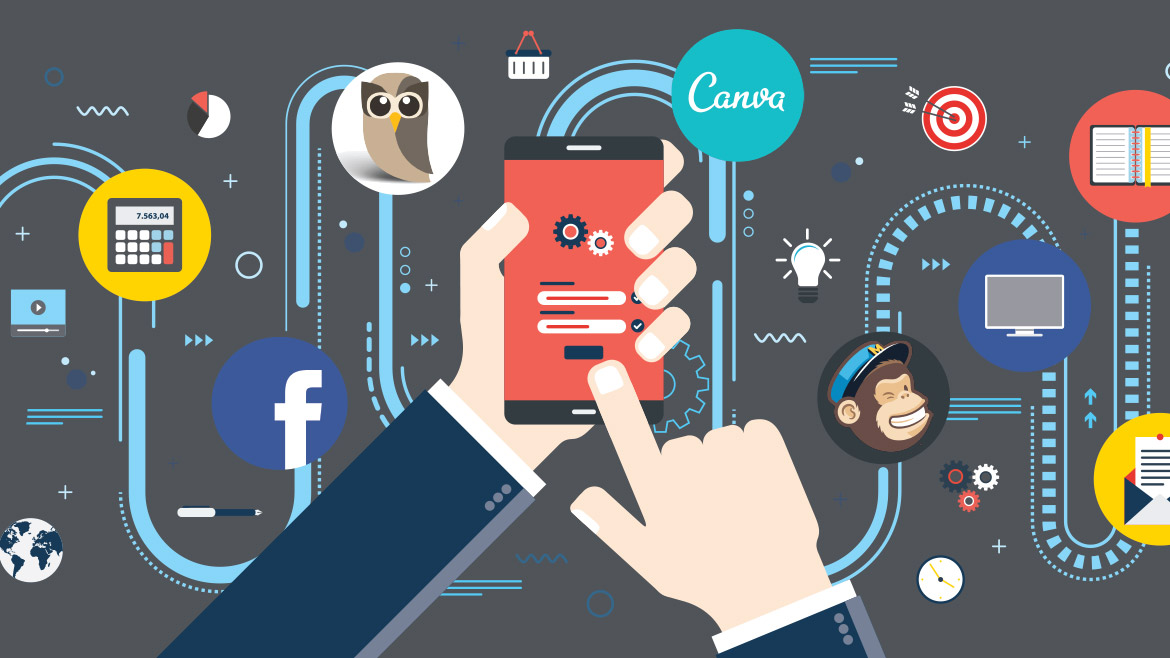 Any marketing professional, whether they're working with a budget large or small, can benefit from free or inexpensive DIY marketing hacks.
Canva: No Adobe experience? No problem. Create classy graphics and designs with a drag-and-drop editor so easy to use you could train your dog to do it. Cost: Free to create an account and use standard elements. Premium elements: $1 each.
Vista Print: A classic starter tool for young businesses and side hustles. Known for great deals on business cards and more. Cost: 100 business cards for as low as $7.98.
Hootsuite: A social media management tool that allows you to post to multiple accounts from one dashboard. With streams, you can follow hashtags and topics and respond quickly to relevant posts. Cost: Free for a basic account. Pro: $9.99 per month, which gets you more streams and more advanced analytics.
Survey Monkey: When was the last time you asked your customers about their product or service preferences? With Survey Monkey, you can get input from your audience via easy-to-complete online forms. Cost: Free for a basic account (and they do mean basic.) Premium: $35 per month for unlimited questions, higher allowed responses, and exportable results.
Pic Monkey: Photoshop meets Instagram, only way easier to use and with better filters. I love this tool and have used it more than any other on this list. Cost: $3.99 per month with annual plan.
MailChimp: It dominates email marketing with user-friendliness, quality responsive templates, safe list management, a suite of useful automation tools, and many integration capabilities. Cost: Free for up to 12,000 sends per month and 2,000 subscribers. Upgrade: $40 per month starting at 2,700 subscribers (scales by list size).
Google Analytics: For more than a decade, Google has offered completely free website analytics, and every business owner on the planet should be taking advantage of this. Cost: Free; pro plans available.
Google Trends: Want to find out how interest in a product or service has trended over time? Google Trends will show you — and the charts, comparison tools, and location capabilities are fantastic. Cost: Free.
Facebook Ads Manager: Take your boosted Facebook posts a step further – the full Facebook Ads Manager lets you create a wider variety of ad formats, perform A/B tests, and access a more granular set of targeting options. Cost: Free with ad campaigns.
Facebook Boosted Posts: Not boosting your posts yet? It's easy to get started. You just need an ads account and a form of payment and you're good to go. Click "Promote" and set your geographic target, audience, duration, and budget. Cost: $40 or less will get you a good boost for a narrowed audience in Columbia.
Schedugram: If Instagram is important to your business, then I highly recommend Schedugram, a paid service that lets you pre-schedule Instagram posts from a web browser. Cost: $20 per month for one account with 10,000 followers or less.
YouTube video editor: This basic video editor can be a lifesaver. You can do simple crops, trims, and enhancements right in the video upload interface. Cost: free.
Google Alerts: Is your business talked about in news or blogs? Google can help you find out. Just sign up to be alerted when certain terms are mentioned, and Google will email you mentions daily. Cost: Free
Pivot Tables in Excel: In our data-driven marketing world, Excel's Pivot Tables can change your life. If you have sales, revenue, web traffic, or social data, pivot tables can make it actionable. Cost: Free with Microsoft Excel.
Pexels: Free, quality stock photos have arrived with Pexels. Options are a bit limited, so glance at your competitors' stuff before using a Pexels photo as a primary branding element. Cost: Free.
Melody Loops: The silence can be deafening in a video without a background track. Melody Loops has a large selection of royalty-free, YouTube-friendly background tracks ready for use. Cost: $29 for most music packs, with a handful of free tracks mixed in.
CoverItLive: Create a moderated, scrolling social media feed with CoverItLive. Nonprofits, take note — while not under $40 for most businesses, CoverItLive is free for 501(c)(3)s. Cost: Free for nonprofits.
Splice: A handy, easy-to-use video editor app. You can "splice" multiple videos together, add transitions, and select a royalty-free background track — all from your phone. Cost: Free.
Transfer: This is one of the handiest apps ever. Open your phone's camera roll in a web browser and download batches of your photos and videos on your laptop. No cords required. Cost: Free.
PhotoStudio: The must-have photo-editing app for top-quality filters, filter selection, and editing capabilities. Cost: Free.
Start your new year off right with a these low-budget, high-return resources. Happy marketing!
Jamie Patterson is the director of marketing at JCMG.