photos by Keith Borgmeyer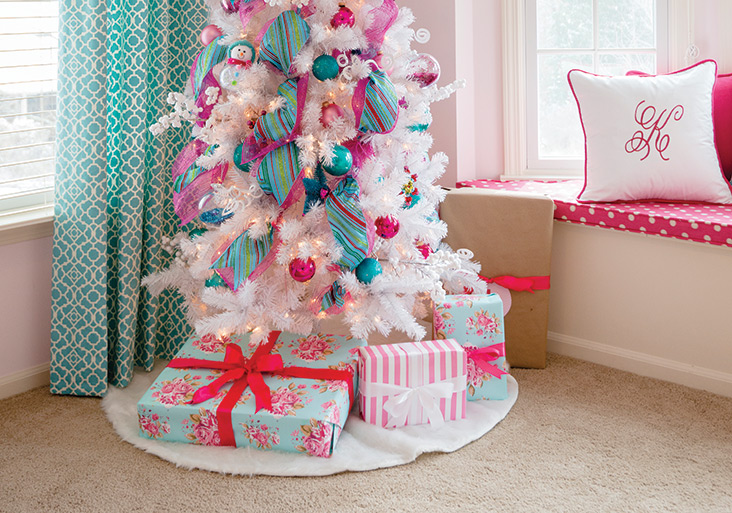 Daniel and Megan Hoyt add a personal twist to their seasonal décor.
Waltz into 5307 E. Tayside Circle and the season of cheer greets you with red, white, and green accents. From bountiful bows that lace the presents to dazzling trees that fill almost every room with glee, the Hoyts' house exemplifies the essence of the season's spirit.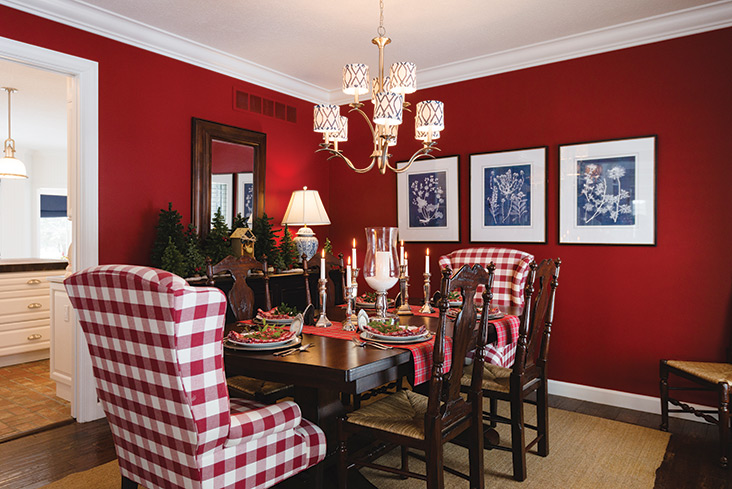 Daniel and Megan Hoyt have lived in their home for five years, and it's a full house — two kids, Sam and Kate, and Daniel's sister, Lori. "I typically begin decorating the day after Thanksgiving" Megan says, "but some years I get too excited to wait and get started with my Christmas décor a few weeks before Thanksgiving."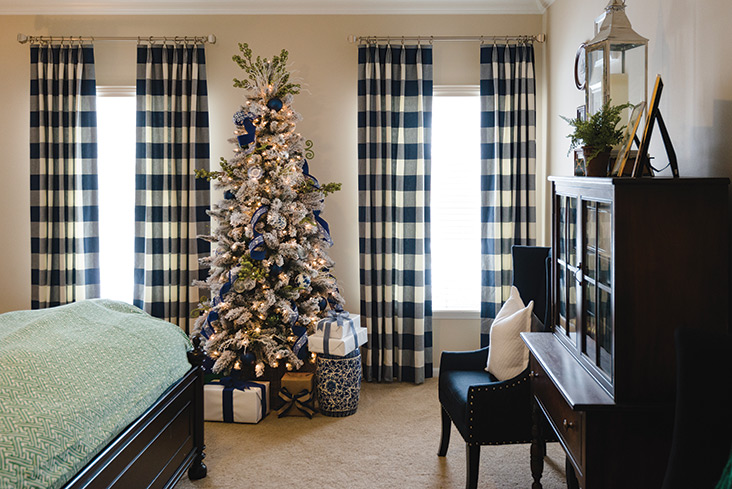 Megan remembers being a child and watching her mother decorate the house. She wanted to continue that tradition to create her own memories with her children.
"The holiday season means together time with family and friends," she says. "I love seeing the excitement through the eyes of my children."
The family can enjoy the holiday atmosphere from any room in the house, and the kids' rooms are no exception. Sam and Kate's rooms are decorated seamlessly to match their personalities. For Kate, her festive white tree has accents of pink and teal to match her bedding. For Sam, Darth Vader towers as the tree, protecting gifts with his red lightsaber.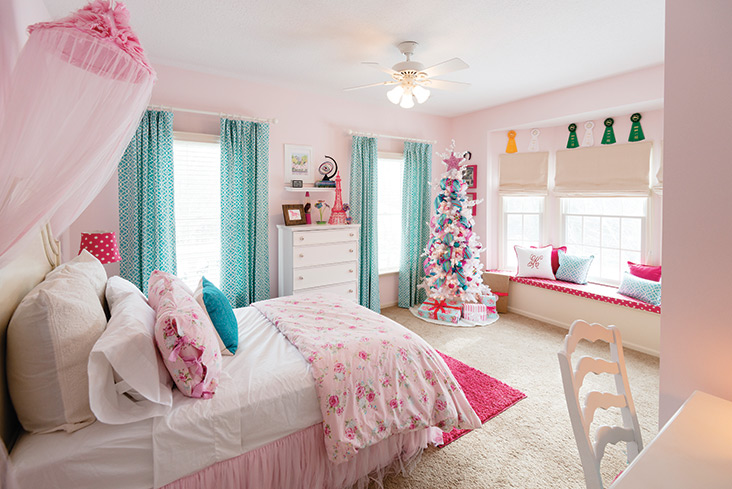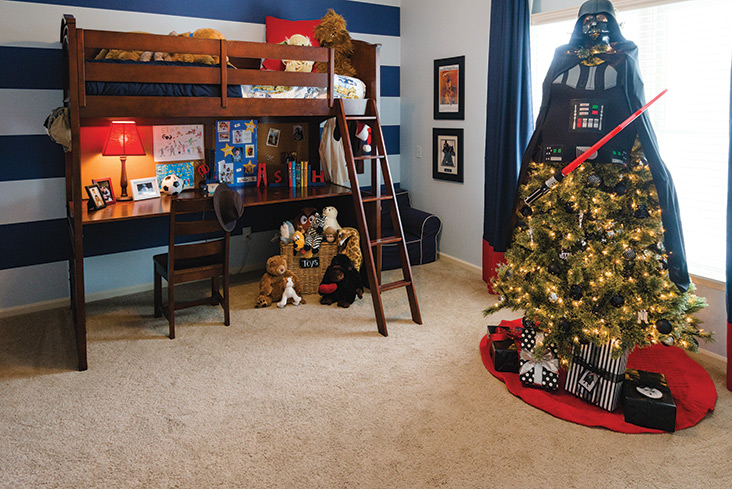 There is also a kids' tree in the children's art room, which Sam and Kate can decorate themselves.
"As each ornament is pulled out of the storage bins, a memory is shared," Megan says. "It's so much fun to watch the kids decorate their tree their way."
The creativity and simplistic beauty that comes with the Hoyts' festive home can be attributed to Megan's dedication to her homework. She reads blogs, follows social media influencers, and engages on Pinterest to help her find her inspiration.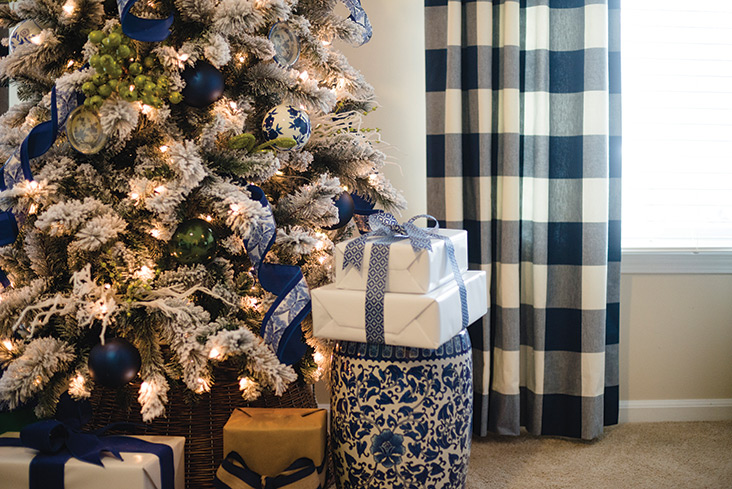 Joy is spread throughout the house both physically and intuitively.
The fireplace is decorated with green garland and wool stockings; the kitchen table has two homemade gingerbread houses; the kitchen countertops are lined with various snowman figurines.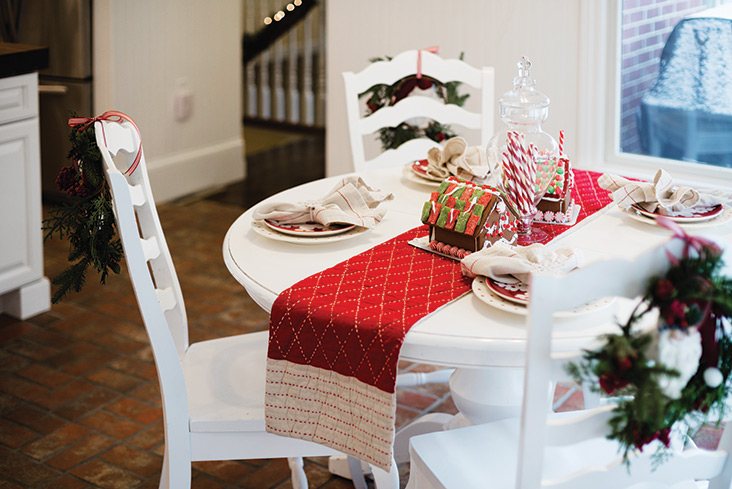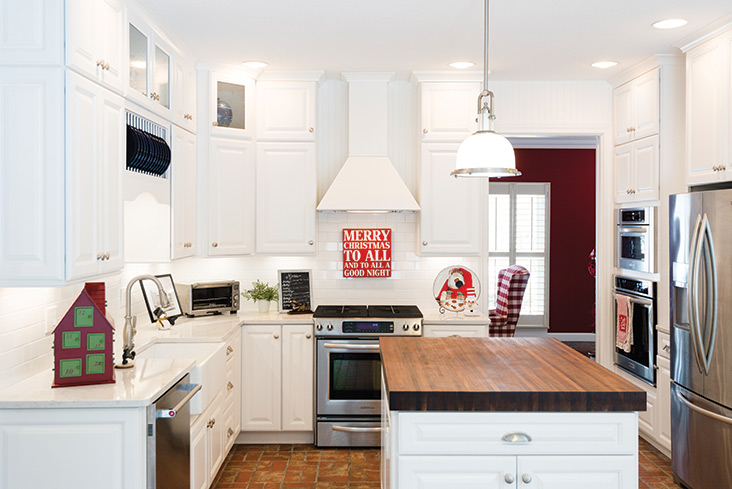 Megan's favorite part of the house is the living room, where there's a tree filled with red accents that "add such pizzazz against the green branches of the tree," Megan says. "The tree glistens and shines with crimson ornaments and whimsical ribbon."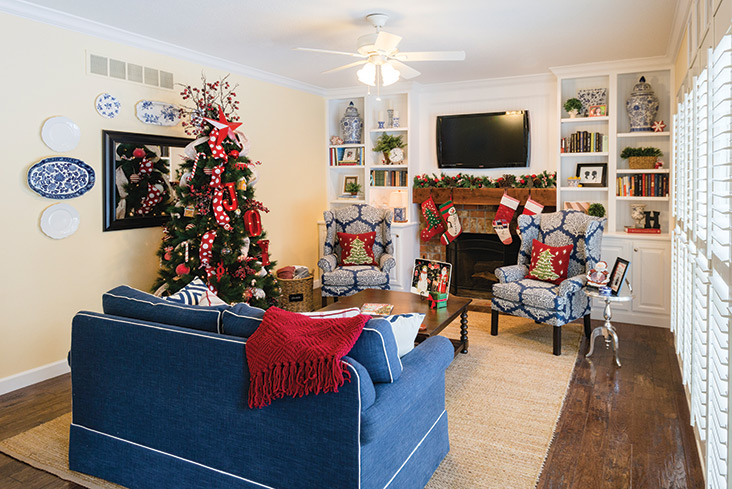 Every detail is thought out, down to the wrapping paper on the gifts under the tree. Megan admits that she plays with the gifts' shapes, sizes, and patterns so they complement the tree's decor.
Roaming through the Tayside Circle residence, it's also easy to hear faint holiday music and smell fresh peppermint — more details that showcase the Hoyts' personalized twist on the holiday.