Weddings: Lisa Sawyer and Tim Chancellor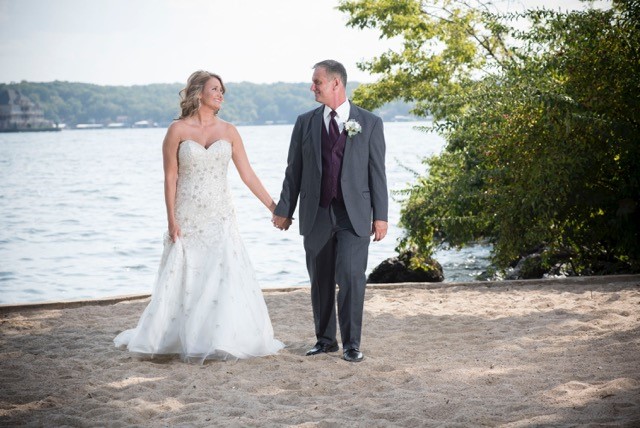 It is said that love finds you when you stop trying to find it. Newlyweds Tim and Lisa Chancellor are a perfect example.
The Chancellors' love story began in 2012 with a little help from Match.com. Their shared love of traveling, outdoor activities, and riding motorcycles created an instant connection between them. Both competitive in nature, Tim and Lisa love to play air hockey at the Goodrich Forum 8. The loser has to pay for the movie. It's a tradition they started after their first date.
A while after that first date, Tim took Lisa on a cruise to the Bahamas with hopes to ask her to be his forever and always. Tim, being a man with a plan, snuck away to ask the cruise director if he could propose after one of the performances put on by the ship. Later that day, Lisa, sitting among an audience of several hundred guests, was shocked when Tim went on stage and asked her to marry him.
"Though neither of us were looking for a relationship when we met, we immediately felt an undeniable connection. Now I can't imagine my life without you in it," Tim says.
On September 9, 2017, Tim and Lisa tied the knot in front of their friends and family at Lodge of the Four Seasons in Lake of the Ozarks. They later honeymooned on a seven-day cruise to Montego Bay, Grand Cayman, and Cozumel.