Strong Woman: Scottie Rawlings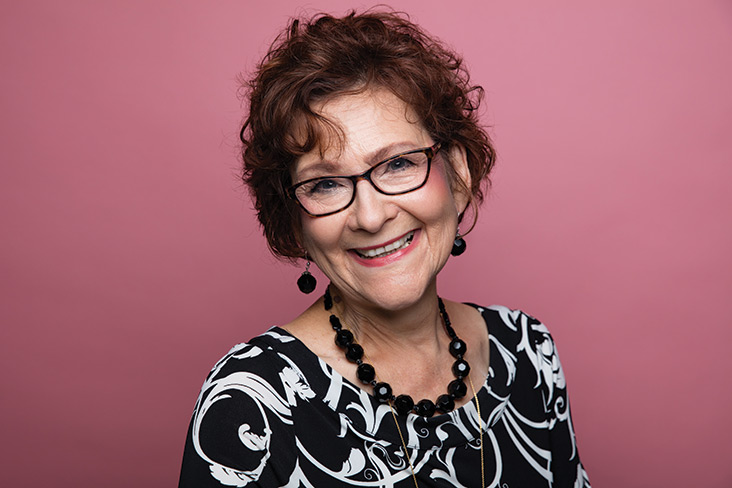 Dietitian and Mary Kay consultant empowers women to be true to themselves.
Scottie Rawlings, dietitian, Mary Kay consultant, and 10-year breast cancer survivor, shares what motivates her and what strength looks like in her life.
WHAT GETS YOU OUT OF BED IN THE MORNING?
Quiet time and reading "Jesus Calling," a great cup of coffee, and the excitement of a new day! (I like morning time.)
WHO HAS BEEN YOUR BIGGEST INSPIRATION?
My parents and grandparents, who both modeled having a strong work ethic, doing your best, and helping others. And my spiritual director and senior sales director in Mary Kay, Janet Tade.
FROM WHAT OR WHERE DO YOU DRAW STRENGTH?
My faith, my church, my circle of dear Mary Kay girlfriends, and long talks with friends and family.
HOW WOULD YOU DESCRIBE YOUR PASSION?
My passion is to encourage and help people become the best they can be, and to achieve their goals and dreams, whether in nutrition counseling, skin care, or growing a business.
WHAT'S A BIG LESSON YOU'VE LEARNED?
I finally learned it was okay to be me — not trying to be who I thought people wanted me to be.
WHAT DOES IT MEAN TO BE A STRONG WOMAN?
A strong woman, to me, means you're true to yourself and your beliefs. A strong woman means you listen and are willing to negotiate to achieve the best solution. A strong woman means you can set boundaries — you know when to say "no" or "not now."  A strong woman knows her talents and strengths, and she knows when to ask for help. A strong woman is always learning and not afraid to change to achieve the best outcome or solution. A strong woman will have a plan, but with 100 percent flexibility.
WHAT DO YOU HOPE TO GIVE TO THE WOMEN YOU MEET?
Encouragement, inspiration, kindness, and a willingness to listen and know their story.
WHAT MAKES YOU SMILE?
Little things: a great cup of coffee, a hug from a friend, a drive in the country, red wine.
TELL US ABOUT YOUR FAMILY.
I'm blessed! I have two sisters and one brother, 12 nieces and nephews, and 19 great-nieces and great-nephews! And they live from Wisconsin to Oklahoma to Paris.
WHAT'S IN YOUR PURSE RIGHT NOW?
My wallet, mints, and probably three or four tubes of lipstick.
WHAT WOULD WE BE SURPRISED TO LEARN ABOUT YOU?
I am an extroverted introvert, and I love rodeos and the Mizzou Tigers!
WHAT IS YOUR GUILTY PLEASURE?
Dark chocolate and a great red wine.
WHAT IS YOUR FAVORITE ACCESSORY?
Bracelets! Usually more than one.
WHAT IS A MOMENT IN YOUR LIFE THAT DEFINED YOU PERSONALLY OR PROFESSIONALLY?
There are three moments. The first was achieving a major award in 4-H when I was a sophomore at MU. The second is being the dietitian for a diabetes team that was involved with a National Institutes of Health-funded multicenter diabetes study, which influenced the long-term management of diabetes. The third is helping my senior sales director in Mary Kay achieve the top level of national sales director.