Business Smarts: Combating Check Fraud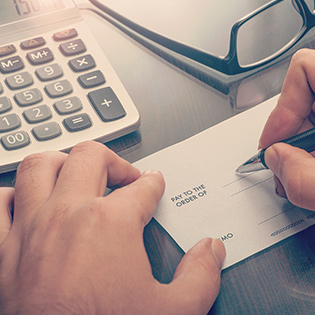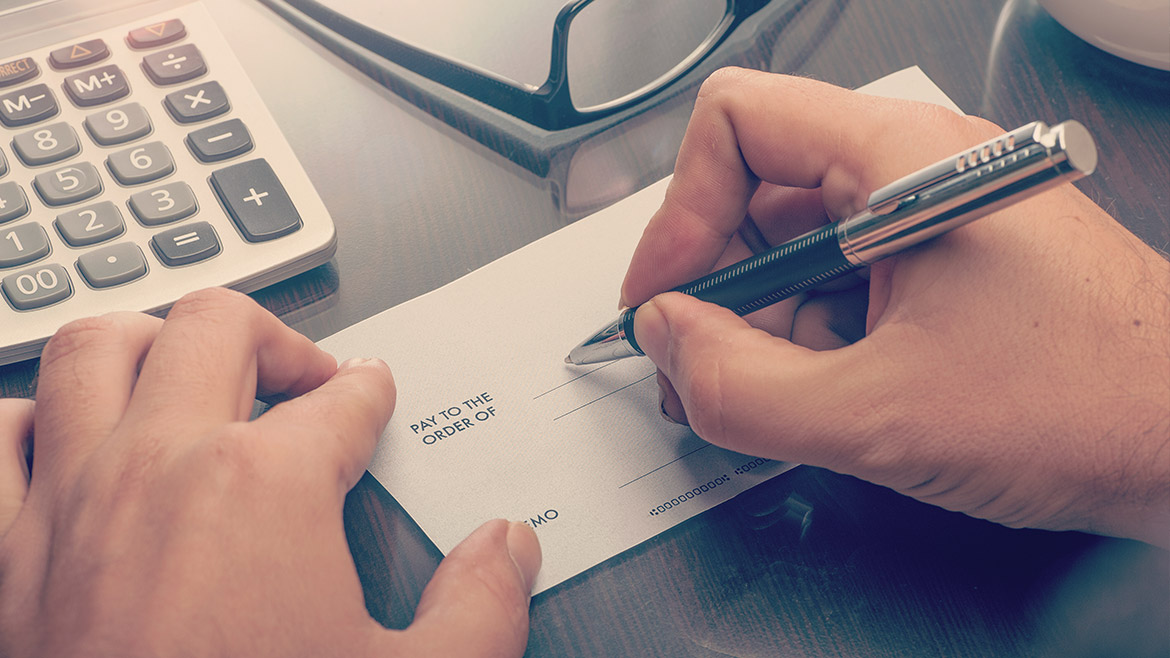 Every year, check fraud in which a business's own checks are used costs businesses and financial institutions billions of dollars. The way it works is pretty simple: Criminals alter an existing check or create a counterfeit check using stolen or illegally purchased account information from a business. With today's software and personal printers, it can be easy for a scammer to reproduce a company check. They can then attempt to cash the checks, make purchases, or conduct transactions.
A 2016 Payments and Fraud Control Survey conducted by the Association for Financial Professionals found that 73 percent of companies reported they were victims of payment fraud, with the majority falling victim to check fraud.
Businesses are often the targets of check fraud scammers, and any one business can lose thousands of dollars to these crimes. Businesses that are successfully hit once are often targeted again, so it's particularly important for past victims to take preventive measures in an effort to protect their bottom line (although everyone should).
These security measures will help ensure your company checks are counterfeit resistant. Many check printing services and banks offer some or all of these as options.
Foil holograms. These are multi-colored, 3-D holograms with specific designs that cannot be reproduced by copiers and scanners. These can also be purchased inexpensively as stickers.
Watermarks and visible fibers.
Multi-tonal pantographs that cause the word "void" to appear on checks and cause other aspects of the check to disappear if it's copied.
Complex background patterns that deter "cut and paste" alterations.
Micro-printed backs, faces, and borders that can be difficult to reproduce with most printers.
Also ask if your financial institution uses automated check fraud detection tools that match account numbers, check numbers, and verify dollar amounts so they can notify you if a questionable check comes through their system.
At the point of sale, it's important for businesses to train their employees about the following signs of a possibly counterfeit check:
The check lacks a perforated edge. Most authentic checks have one edge that is rough or perforated.
The check number is missing. Any legitimate check issued by a bank includes a check number.
The customer's address is missing.
The bank logo is missing or does not match the bank routing number. You can verify routing numbers with the financial institution, on the Federal Reserve Bank Services website, or even by doing a quick web search.
The address of the financial institution is missing.
The magnetic ink character recognition line is fake. This is the magnetic ink or toner used at the bottom of checks and other negotiable documents, is real. A fake one will tend to rub off, smear when wet, or not be shiny.
The paper is flimsy. Authentic checks are typically printed on matte, thicker paper.
There are stains or discolorations on the check. This could be an indicator of erasures or alterations.
The bigger a business gets, the more likely it is to face check fraud situations, but any business can be a target. Take the necessary prevention steps and provide employees the training they need to know what to look for.
Sean Spence is the regional director of Better Business Bureau Columbia.