photos by Keith Borgmeyer
styled by Tiffany Schmidt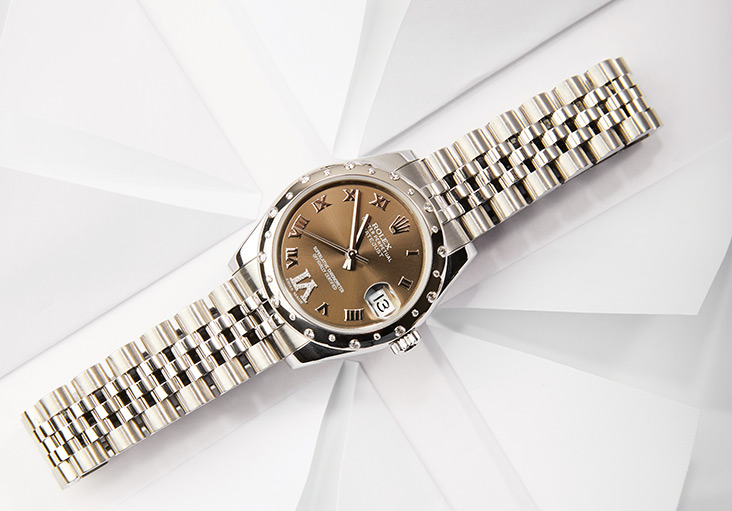 Local jewelers showcase watches from simple to sophisticated.
Positively Refined, from Buchroeders Jewelers
Whether you're headed into an important business meeting, giving a presentation to your co-workers, or meeting with clients, you want to make an impression — serious yet sophisticated. Rolex has the perfect stainless-steel watch for you (pictured above and below).
For more of a timeless look, the midsize white gold Datejust (bottom left) is simply stunning. This watch features a bronze Roman numeral dial with a diamond VI, and a diamond sprinkle bezel. For a classic look, the Lady's Oyster Perpetual Datejust features a black dial, Jubilee bracelet, and white gold fluted bezel. The Rolex Date is a simplified take on the classis Datejust and features a white Roman numeral dial. From the office to the gym, this watch will look amazing.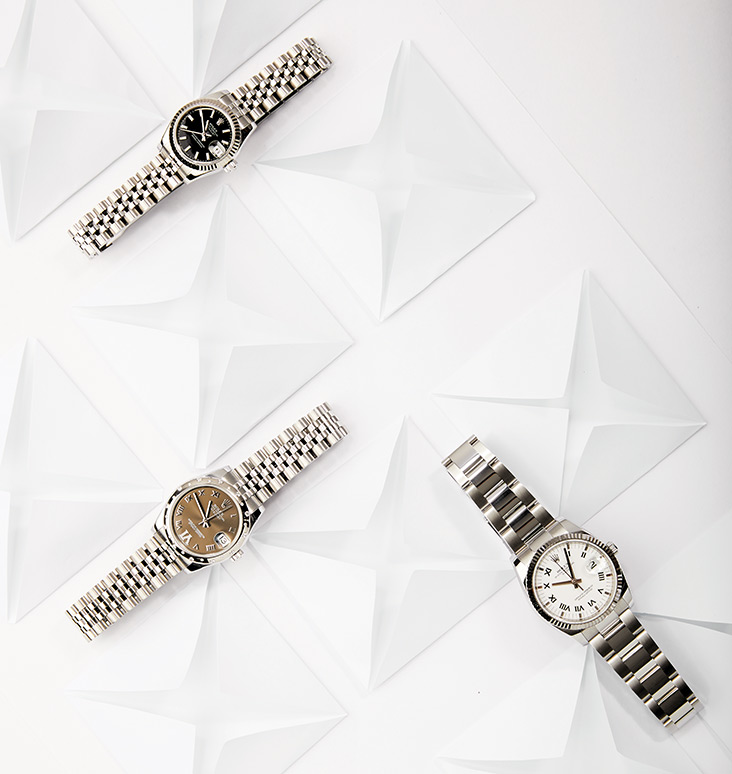 Absolutely Unique, from Betz Jewelers
This fun watch from the Cora series (below right) would make a unique addition to your wardrobe. Made from natural koa wood with a rose gold face and Swarovski crystal markers, it's sure to catch the attention of your friends and family.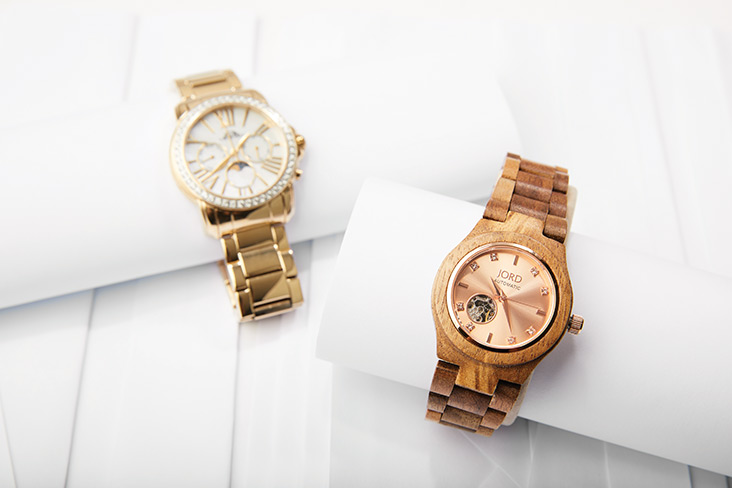 Simply Striking, from Betz Jewelers
Whether you're headed to the office, out on the town, or home to your family, these timepieces will travel seamlessly with you. The Reactor Curie Series watch (top) with Swarovski crystals achieves an elegant look whether you dress it up or dress it down. The Yellow Tone Betz Signature Series wristwatch with a mother-of-pearl dial and black strap is a beautiful yet practical piece. The Betz Signature Series high-tech pink timepiece will set you apart from the crowd, while the Bulova Diamond Series watch is a chic and simple accessory that coordinates with anything.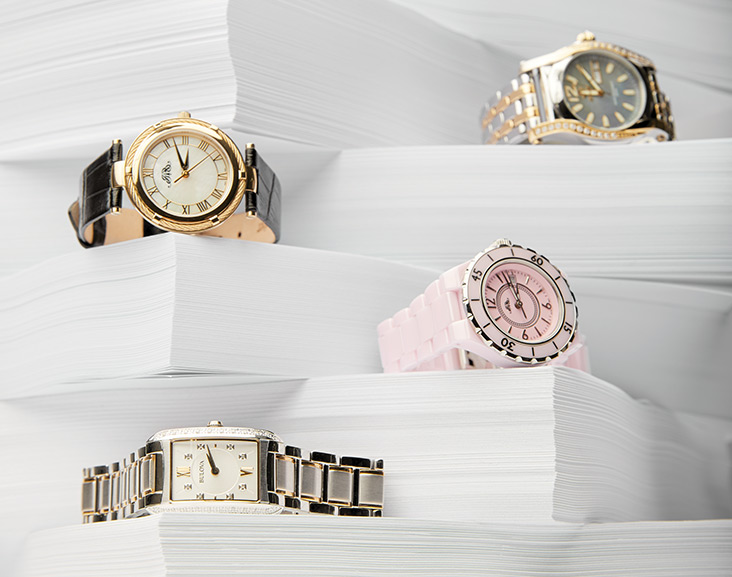 Perfectly Practical, from Calena's Fashions
Need something that can withstand bumps, bruises, a little dirt, or tugging toddlers? Search no further than these everyday watches from Calena's Fashions in Holts Summit. Featuring a bangle-style band and available in a variety of finishes, you'll find at least one to suit your lifestyle and personality.