August: Movers and Shakers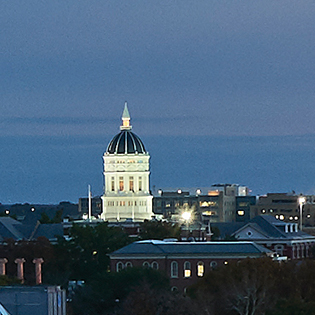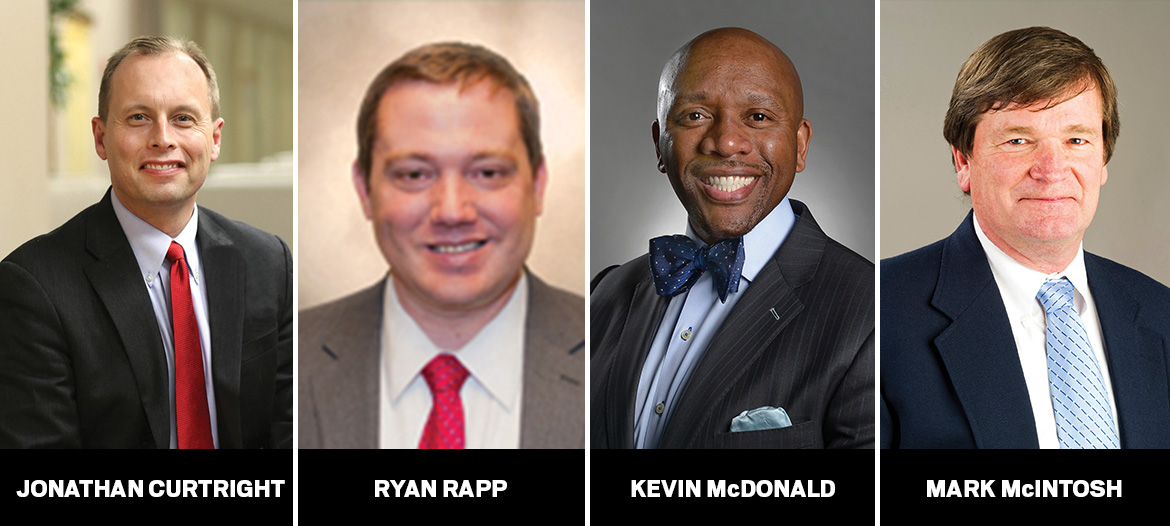 The Bank of Missouri
The Bank of Missouri announced several employee promotions. Donna Duncan is now assistant vice president and branch operations officer. Susan Daly is now senior vice president and senior trust and compliance officer. Tony Sublett is now senior vice president and senior investment officer. Angie Cantin is now senior administrative officer. Betty Pentola is now business development coordinator. Joyce Bohm is now senior relationship specialist.
The University of Missouri
MU made a number of leadership appointments, including appointments to joint positions held by existing officials. Jonathan Curtright will serve as both chief executive officer and chief operating officer for MU Health Care. Ryan Rapp is now vice president for finance for the UM System, having previously held the position on an interim basis. Kevin McDonald, the UM System's chief diversity, equity, and inclusion officer, will also take over as vice chancellor for diversity, equity, and inclusion on MU's campus after holding the position on an interim basis. Also, Mark McIntosh is now vice president for research and economic development as well as the vice chancellor of research, graduate studies, and economic development, a joint appointment between MU and the UM System.
Columbia Police Department
After securing a federal Department of Justince grant to help expand the Community Outreach Unit, the Columbia Police Department has added Officer Maria Phelps and Officer Justin Thomas to the unit. They will begin work in the area around Sylvan Lane and Whitegate Drive.
Janette Roberts Nichols
The Columbia College Alumni Association awarded Nichols the Community Service Award. Apart from her jobs as a regional recruiter and adjunct professor at the college, Nichols volunteers with Missouri Patriot Paws, a group that trains and provides service dogs to veterans with post-traumatic stress disorder.
Michael Mouser
Mouser was named the managing director of the Columbia office of Northwestern Mutual. The office had an official welcoming party at the end of June at the Reynolds Alumni Center.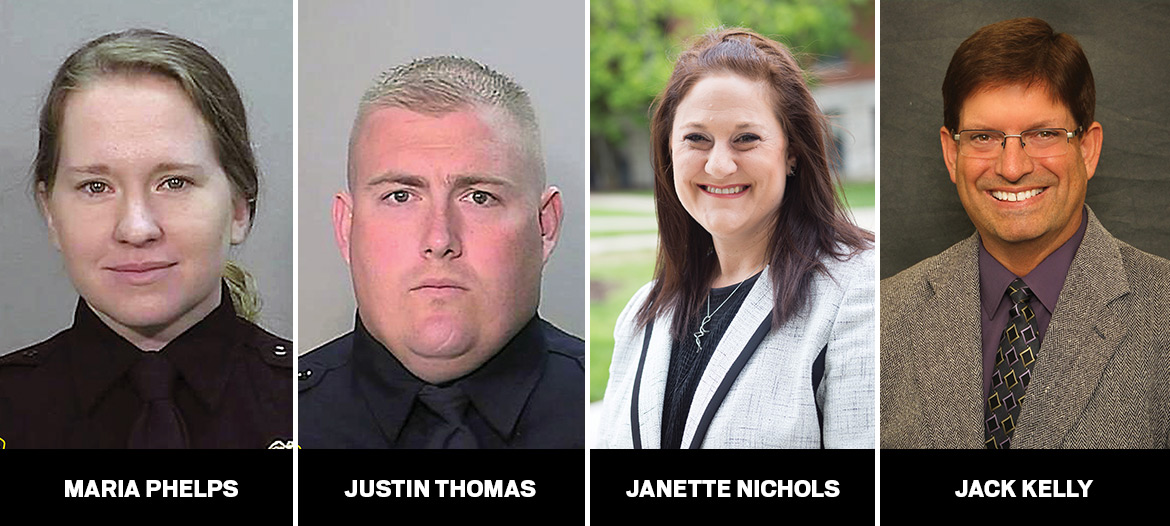 REDI
Bernie Andrews, the executive vice president of REDI, was named Professional Economic Developer of the year by the Missouri Economic Development Council. Also, Stacey Button, REDI's executive director, was appointed to the steering committee of Governor Eric Greitens' Governor's Innovation Task Force, a group created to study Missouri's innovation practice and foster new businesses.
Jack Kelly
Kelly accepted the position of chief executive officer at the Family Health Center, where he had been the chief operating officer for more than six years. Kelly's professional background includes executive positions with other health care and long-term care organizations in Missouri. He has an MBA from William Woods University.
Heart of Missouri United Way
The Heart of Missouri United Way announced its board officers for 2017-2018: Teresa Magruder, of Shelter Insurance, will be president; David Putnam, of First State Community Bank, will be vice president; Lee Hendrickson, of Providence Bank, will be treasurer; and Erica Pefferman, of The Business Times Company, will be secretary.
Central Bank of Boone County
Central Bank of Boone County announced several promotions. Austin Rapp is now Central Investment Advisors sale assistant. Saira Farooqui is now customer service representative II. Tahliya Richardson is now a loan assistant at the downtown location. Amanda Banker, at the West Broadway bank, is now financial associate. Seth Pirtle is now a loan processor at the downtown location. And Hanna Rustemeyer, of the Hallsville bank, is now loan offic