Citizen Jane Suggests: Sundance Shorts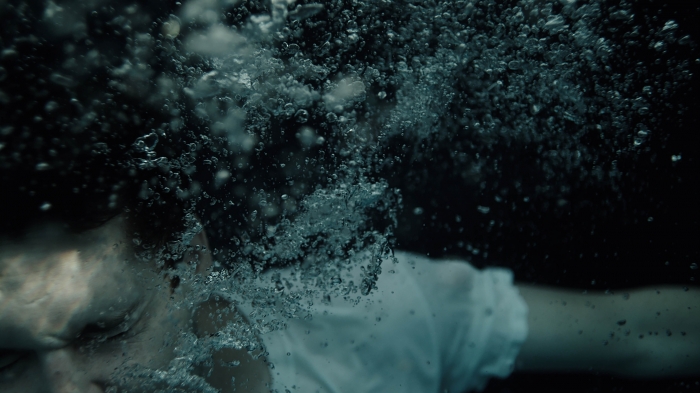 For two nights only, July 19 and 20 at 6:30 p.m., Ragtag Cinema will present Sundance Shorts, a select group of films that screened in January at the annual Sundance Film Festival. This year's touring selection features a high percentage of female directors, which is why Citizen Jane Film Fest has put our CJ Suggests stamp of approval on the collection!
From actress Kristen Stewart's moody, experimental, sea-drenched directorial debut ("Come Swim"), to a super cute Polish animation about one woman's lone sexual exploration ("Pussy"), this shorts program is bound to please every audience. Citizen Jane Shorts programmer Amy Sharland agrees that variety is the spice of shorts.
"I love shorts because of the range you can explore in one program," she says. "In a shorts program, if there's a film playing that you're not getting into, you only have to wait 10 to 20 minutes and something totally different comes on."
According to Amy, who has been programming with Citizen Jane for nine of its 10 years, many women filmmakers start out as shorts filmmakers before they venture into features; shorts offer an approachable solution to the prohibitive production costs of feature films. "I think it's important that we start supporting women filmmakers as they start their careers and see them through," says Amy, a truth that Citizen Jane stands behind by offering nine shorts programs throughout our festival weekend.
This year alone, CJ has received hundreds of submissions that will be used to carefully craft these nine programs, which include themes such as CJ Under the Moon (an outdoor screening of eerie tales, last year presented at Logboat Brewery), Family Fun!, Ms. Ouri Made (featuring women directors hailing from our great state) and Emerging Voices (a line-up of young, often first-time, filmmakers).
Citizen Jane is so committed to encouraging a new generation of female filmmakers that we even host a summer camp for young girls helping to lay a filmic foundation through instruction and inspiration. Each summer, girls ages 10 to 17, along with Citizen Jane staff and Stephens students, convene on the Stephens College campus for Citizen Jane Film Camp. Through the week-long camp, the young women develop their very own, self-made short film. We teach hard skills such as lighting and editing, encourage artistic expression, and discuss larger issues about women in media to provide a larger understanding of how vital their voices can be. This year's edition of Film Camp just finished, but if you know a young lady who might be interested, be sure to keep an eye out for next year's camp!
Short films are the heart of Citizen Jane Film Festival and a key stepping stone for many women filmmakers as they test the waters of the film industry. We hope you join us at Ragtag Cinema for the Sundance Shorts screenings, and at Citizen Jane this fall, to continue to celebrate woman-made short films in all their many shapes and sizes!