Handcrafted: Heartgrooves Handmade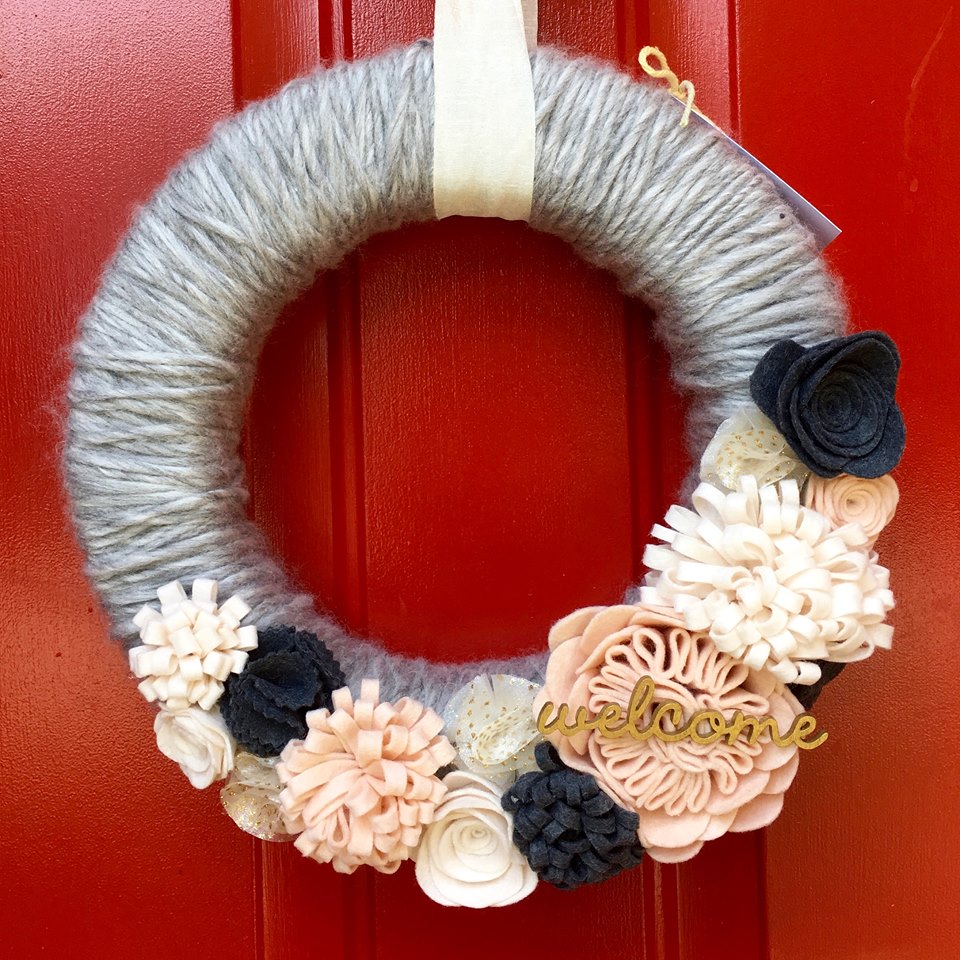 Beth Costello, owner of Heartgrooves Handmade, has always considered herself a creative. She opened her first Etsy shop in 2007 and has been creating beautiful cards, felt flowers, wreathes, and headbands ever since.
But as a mother to three kids, creating has often been on the back burner for Beth. Between creating a family and continuing her career as a dietician, she didn't really have time to practice her hobby with Heartgrooves Handmade. Over the past year, however, she's become a serious business owner, working to turn her hobby that she enjoys into a career that she'll love.
Beth creates wreathes that feature gorgeous, handmade felt flowers. She also creates felt flower and bow hairclips as well as headbands for babies. Her favorite piece, however, is a card.
"I loved the combination of colors," Beth says. "I almost didn't want to put it in the shop to sell it."
Beth makes her cards by hand. She orders stamps and papers to make her cards more unique; she visits all the craft stores in Columbia to make sure her inventory is diversified, giving everyone a chance to find the card perfect for them.
Now, Beth displays her creations at Plume, a store in Columbia that sells vintage and handmade pieces by local artists and vendors. As an employee of Plume, she gets to interact with customers to find the kinds of pieces that engage them. This helps her creative process by making it easier to design something that can sell. She also gets her inspiration from Pinterest and other pieces of artwork.
"I've always been creative, and I've always had some kind of craft that I'm doing," Beth says. "I love to take a pile of stuff and turn it into something beautiful."