Women Who Ride: Mary Brown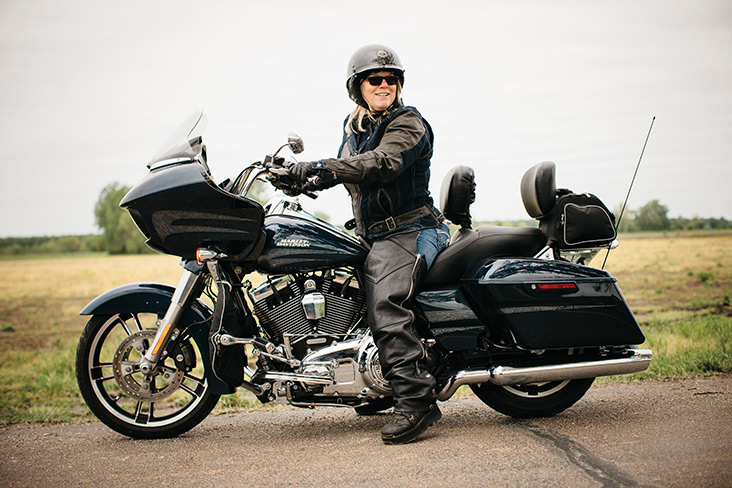 Local bikers experience what the rest of us only fantasize about.
Mary Brown is a self-proclaimed tomboy, risk-taker, and daddy's girl, and she grew up around machines. If it had wheels, she drove it or admired it — everything from motorcycles to four-wheelers to muscle cars. She tagged along with her older brother, Jim, when he traded cars with friends, and she has fond memories of stealing his bike to go riding around their hometown of Mexico. "I was the bratty little sister, always hanging around," she says.
She attributes her love of motorcycles to her father, but credits Jim with purchasing her first bike.
"He got me a mini-bike when I was in the third grade," Mary says. "I rode the wheels off that thing."
One turn of the throttle, the feeling of power, and she was hooked. The bike was gold with a little black seat, and she had to pull a cord to get it running. "It was a lot like a lawn mower," Mary says, "and hard as hell to start."
Mary, an employee at Watlow Electric for over 20 years, took a break from riding while raising kids, but she couldn't stay away forever. In 2003, she and her husband, Tim, bought a Sportster from Mid America Harley-Davidson, which she refers to as a "bar hopping bike," and she got back on the road.
Where did they typically ride? "To eat," Mary says with a smile. "That's why you never see any skinny riders; the destination is always a restaurant!"
The open road has also taken Mary and Tim as far north as Canada and as far south as Texas, routinely logging between 3,000 and 5,000 miles in two weeks. Her favorite destination is the mountains. "I love to see the fog rising off the Smoky Mountains," Mary says, "and the Rockies are breathtaking."
Mary calls the experience "wind therapy." She loves being out in the elements, with the wind in her face, taking in her surroundings. "Nothing else matters," she explains. "It's just you, the wind, and the road." One of her favorite things to do is take a wrong turn and get lost. After all, "Riding is all about the journey."
Since 2003, Mary has owned several bikes, including a Harley-Davidson Road Glide Special she bought last year. "It's an 850-pound bike with a touring package, so it's comfortable to ride all day," she says. "You twist the throttle and it just goes!"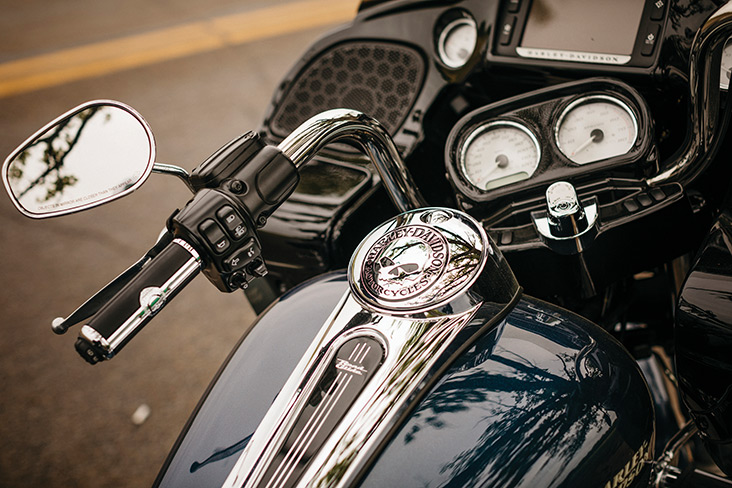 Mary and Tim are headed for Key West on their next trip. The plan is to trailer the bikes to Alabama and then ride from there.
While Mary enjoys riding for pleasure, some of her favorite rides are escorting the Honor Flight veterans. "We're like one big family out there," she explains. "We're all there for the same purpose — to appreciate the veterans and what they've done to keep us free. It gives me goosebumps every time I do it."
For Mary, riding is not a hobby — it's a lifestyle, and one she doesn't plan to give up any time soon.
Meet the other motorcycle mavens: Sandy Thompson, Sylvia Donnelly, and Betty Houston.