Shelf Life: Reigniting My Imagination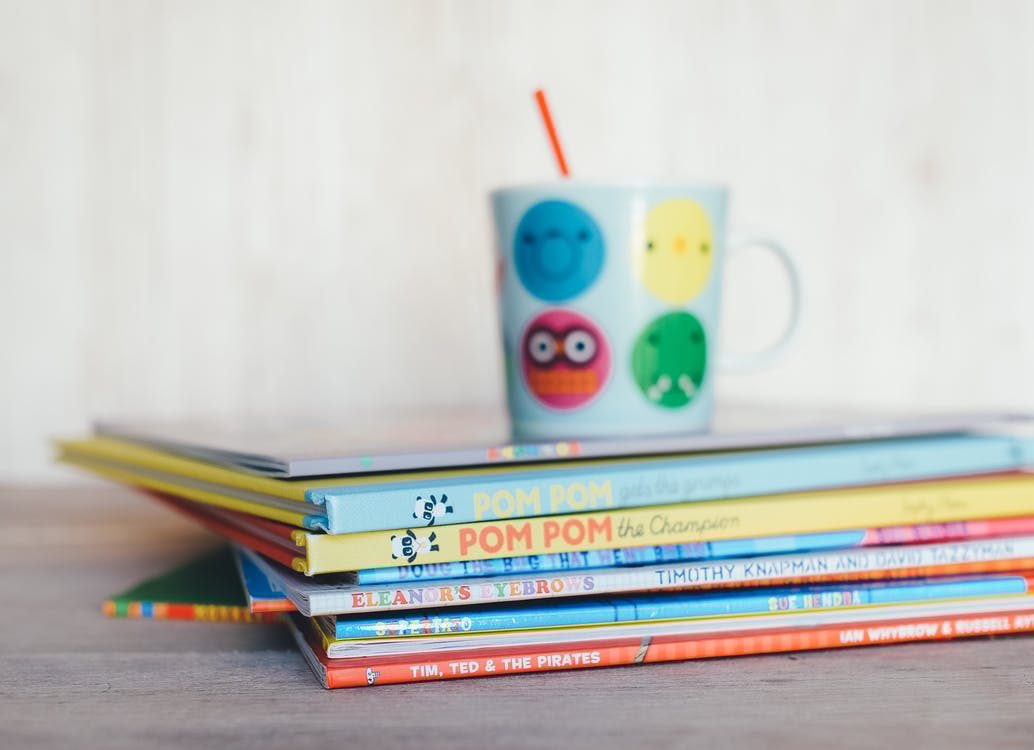 A journey through the world of children's books.
It all started with a well-worn yellow hardback on a thrift store shelf. There was no book jacket and no title, just four brown bear prints illustrated in simple brush strokes on the cover.
I was intrigued, so I picked it up and looked inside. On a blank white page, above a partial outline of a bear, the title read, "Did a Bear Just Walk There?" The next page introduced the book's author, Ann Rand, but my attention was fixed on streaks of green and bursts of pink and yellow that surrounded the titular wandering bear.
Each page that followed took me into the secret, unknown world of animals through colorful scenes and simple free verse. It was easy to spend a buck and take the book home.
In July, I will become a father. While my wife spends her nights sewing a baby quilt out of an assortment of gray fabric, I've turned most of my excitement and expectation toward accumulating books to share with our son. My hunt has taken me from used bookstores to antique malls, from a friend's living room to the spring book sale at Columbia Public Library. I've made expected acquisitions ("Cat in the Hat"), rediscovered my childhood favorites ("The Monster at the End of this Book"), picked up every title from a Sesame Street writer turned children's author (Mo Willems), and stumbled onto one by a songwriting legend (Woody Guthrie).
Growing our little library gives me an opportunity to pass along a piece of the childhood my father created for me. He narrated my last waking minutes every night with energetic tales from books I pulled off the shelf or with silly creations of his own. He accompanied me for my Saturday morning explorations in the museum-like corridors of my hometown public library, in Freeport, Illinois, that was built by Andrew Carnegie. He even edited and encouraged my earliest attempts at writing, whether it was my story about a bear that invented football or another about a kid named Mike and his magic basketball.
It's also been fun to let my search shake me out of my routine and reignite my imagination. Sometimes we adults take ourselves too seriously. We like to manage our schedules, and we prefer explanations and information to imagination. But in the presence of each new story, I find myself welcoming surprise, creativity and playfulness.
These books aren't just for children. In the intro to "Whatever Happened to the Dinosaurs?" — one of my finds from Itchy's Flea Market — author Bernard Most writes, "To every child (or grown-up) who ever wondered about dinosaurs." We're never too old to be curious, or ask questions, or make new discoveries.
My spring seems especially more vibrant this year because of my repeated readings of "Did a Bear Just Walk There?" Rand steeps us in "hereness," calling our attention to details we often overlook. So, rather than moving through my day at full speed, I'm trying to notice and appreciate the natural world around me. I can only hope that, if you happen to pick up a children's book sometime soon, you will leave with a similar experience of expectation, wonder, and delight.