'New Collar': Closing the Gap in the Skilled Workforce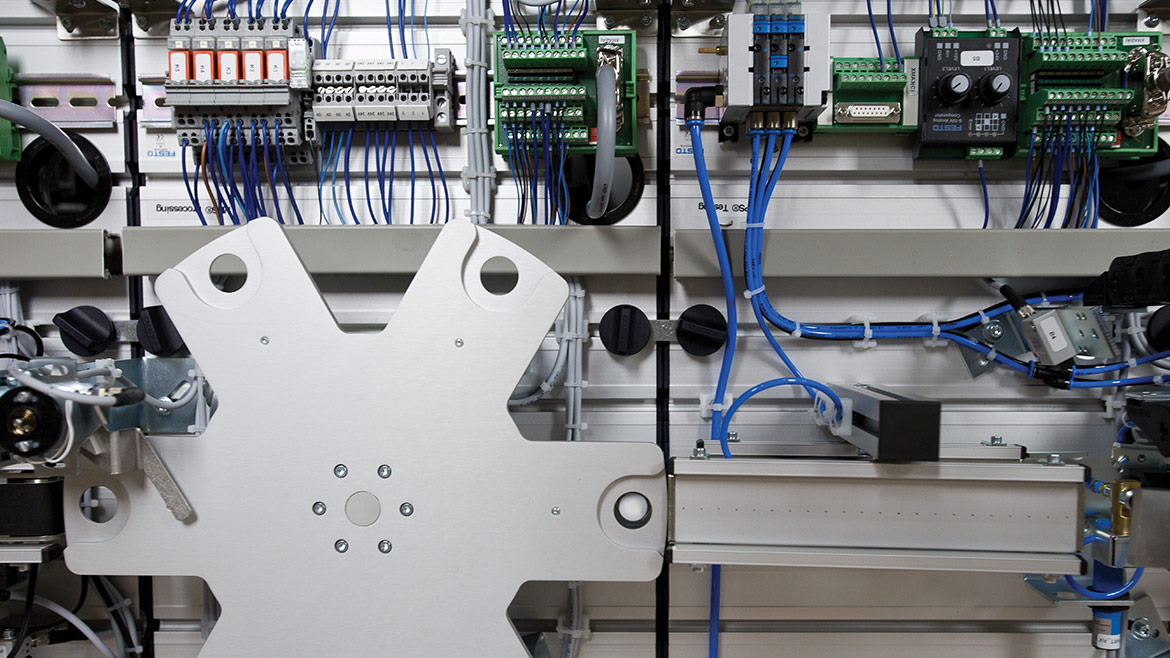 By 2020, two-thirds of U.S. jobs will not require four-year degrees, according to a Georgetown University study. The demand for "middle skill" workers — those with associate degrees or training certificates — will continue to grow rapidly, especially in well-paying fields like health sciences, information technology, and advanced manufacturing.

But the deficit in the availability of these skilled workers is also mounting.

Skilled labor accounts for 53 percent of the state's workforce, but only 46 percent of Missourians are trained in skilled vocations. Nationwide, some three million jobs for skilled workers remain unfilled today.

Career and technical education, once stigmatized as a less-attractive option than four-year college programs, offers employers a way to fill gaps in the skilled workforce and offers colleges a way to build streams of employable workers. And that's precisely what's happening at two small Missouri colleges.
Moberly Area Community College
"There was a time when someone could complete high school and that was sufficient education for many career or technical jobs for the person who wasn't interested in pursuing higher education," says Dr. Jeff Lashley, president and alumnus of Moberly Area Community College. "What's different today is that most middle-skill jobs require training beyond high school but don't require a bachelor's degree. Training for these jobs is one important niche that community and technical colleges are meeting."

MACC has around 5,500 online and in-seat students between its campuses in Moberly, Columbia, Mexico, Kirksville, and Hannibal. It offers more than 40 programs in career and technical education, or CTE, in addition to a number of liberal arts offerings. In two years or fewer, MACC students can complete associate degrees or certificates in a variety of health, business, and technology fields and graduate ready to work in those disciplines.

In April, MACC announced its participation in the Missouri Community College Association's Workforce Development Network — under the program, all 12 Missouri community colleges are teaming up to share their collective resources to meet the growing labor demand. "It's about serving Missouri, serving the businesses," says Lashley.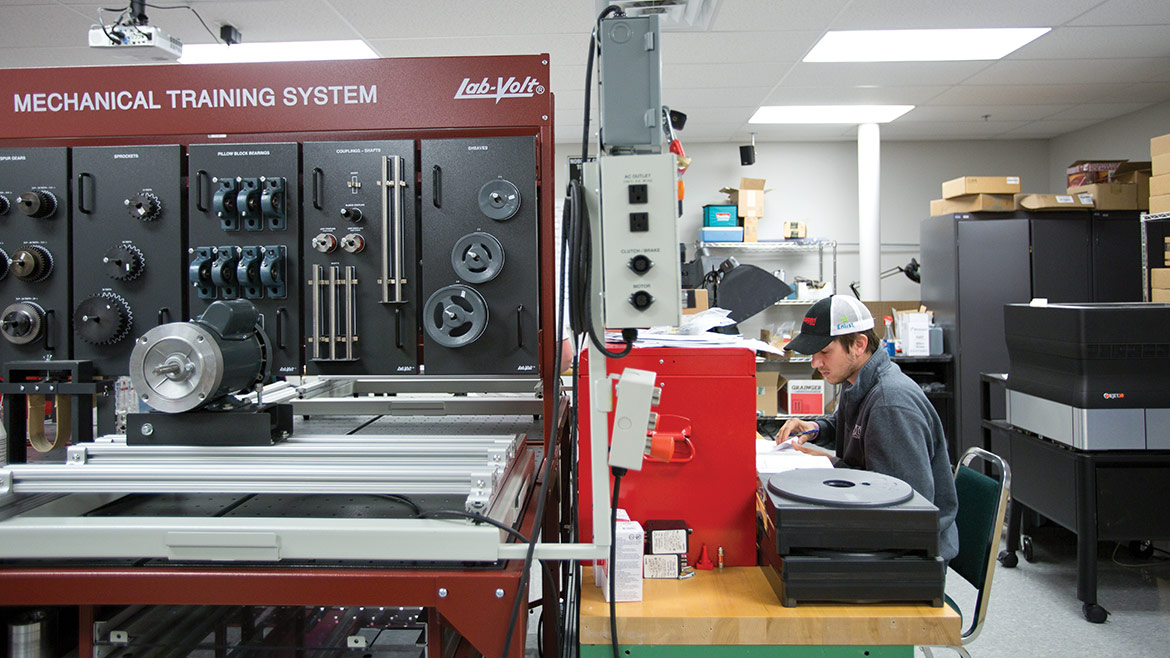 One such local business is 3M, one of Columbia's largest employers. With the help of a $70,000 grant from 3M in 2013, MACC established a mechatronics (short for mechanical electronics) program to help meet a growing need for technicians at 3M and in other advanced manufacturing settings.

"That absolutely was REDI coming to us and saying 3M is struggling to find employees with specific training and skill sets needed for advanced manufacturing," Lashley says. "REDI, 3M, MACC, Columbia Area Career Center, and some additional businesses all met and we developed the new curriculum with and for them. We developed the curriculum to be what they wanted it to be," Lashley says.

IBM also looks to benefit from a new partnership formed with MACC earlier this year. When IBM opened its doors on Lemone Industrial Boulevard in 2010, they estimated the site would add up to 800 new jobs to the local economy. But, like 3M, IBM has struggled to fill vacancies requiring specific skills.

In response, the company launched an internship program with MACC, where students in the programming and networking degree programs can qualify for paid positions. IBM also created a "New Collar" initiative to attract students studying other fields who demonstrate analytical thinking skills. IBM selected MACC to be the first community college in the nation to pilot this initiative. Both programs offer on-the-job training, shadowing, and mentorship from IBM employees.

"These New Collar positions are in some of the technology industry's fastest growing fields, such as cybersecurity, cloud computing, and digital design," says Clint Roswell, director of external communications for IBM. "The Columbia area has been a key source of New Collar talent."

Suzi McGarvey, director of CTE programs at MACC, says the partnership opens doors for students that might not otherwise be there.

"It is wonderful to work with a well-known partner like IBM," McGarvey says. "I think everyone is realizing the educational institutions and industry need each other to develop the kind of workforce our community needs."

"We have to stay connected to our business and industry people [in order to] provide the students training that they actually need," Lashley says, "not what we think they need."
State Technical College
With its main campus in Linn, Missouri, and satellite campuses in Jefferson City and St. Charles, State Technical College of Missouri has a total enrollment of around 1,300 students. Also accredited by the Higher Learning Commission, STC offers more than 35 CTE programs in fields like health science, automotive technology, and manufacturing that can be completed in two years or less.

"We have industry members and business owners who sit on our advisory groups and advise us about industry trends and what's needed to better prepare our students to become full-time employees for them," says Ed Frederick, instructor and department chair of diesel programs. Frederick sat on one of those advisory councils for 14 years before joining STC's faculty in 2010.

Since 2000, STC has participated in the Caterpillar ThinkBig Technician Education program through a partnership with the heavy-equipment manufacturer. The program is one of 11 in the nation and offers CAT-proprietary curriculum that helps prepare students for future employment with the company. The program averages 30 to 35 students, who complete the program in five semesters, splitting time between in-seat courses and hands-on experience servicing CAT equipment. STC partners with Fabick CAT, headquartered in Fenton, Missouri, and Foley CAT, located in Wichita, Kansas, for the program.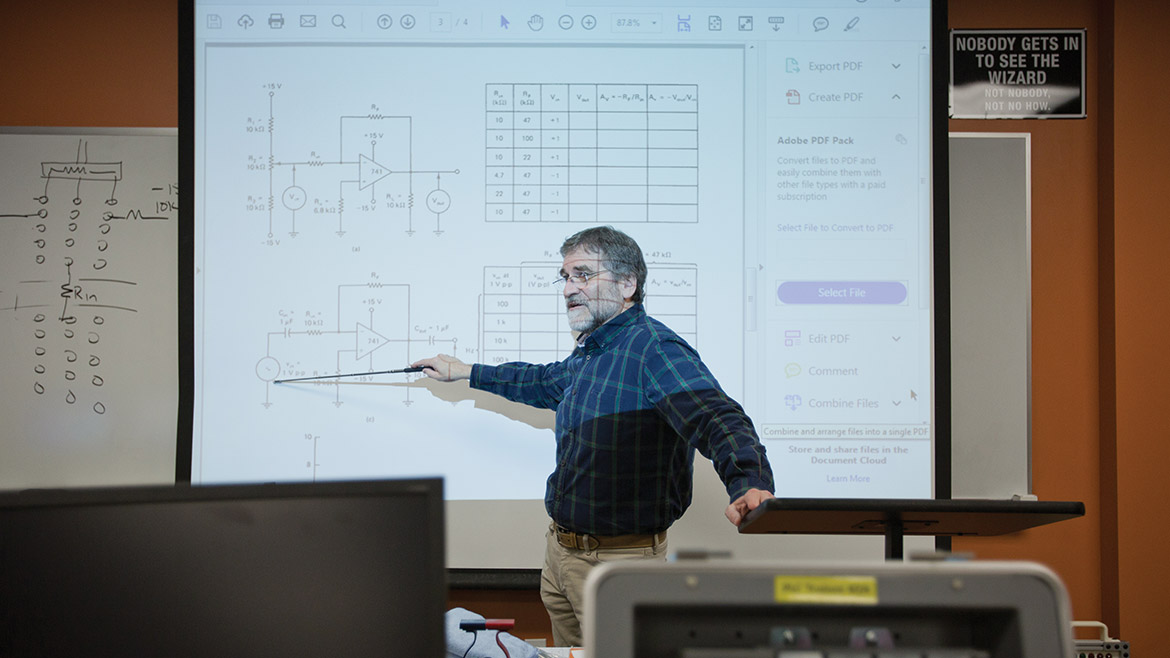 CAT ThinkBig students go through the standard admissions process for STC, but the CAT dealer decides who makes the cut. The dealers sponsor the chosen students and provide them with paid internships. "We usually sponsor eight to 10 students each year," says Chris Bond, Fabick CAT's training supervisor and ThinkBig intern advisor. "We are after the best of the best, and we're also after 100 percent job placement after graduation." They've achieved that goal three years in a row now.
Bond says the starting salary for these graduates is $40,000 to $50,000 per year, excluding benefits, retirement, and overtime pay.

"Fabick's partnership with State Tech is our company's best resource to close the gap in hiring skilled workers," Bond says. "When we hire our interns out of the program, they're ready to work on day one."

ThinkBig graduates also have the opportunity to pursue a Bachelor of Applied Science degree in diesel and heavy equipment through the CAT ThinkBigger program at Pittsburg State University in Pittsburg, Kansas. The degree is designed to train graduates for higher-paying management opportunities.

STC also partners with the Heartland International Dealers Association to offer training in medium and heavy-duty truck technology. An average of 22 students, chosen by HIDA and supported with a paid internship, participate in the program. Six regional International truck dealers for the network, including Al Scheppers Motor Company, in Jefferson City, and Summitt Truck Group, which has 32 locations in eight states, including Missouri.

"State Tech is the main source for our future technicians," says Jim Hinton, service trainer for Summit. Hinton says there has been a shortage of medium-heavy truck technicians for several years, and the need will continue to grow. Since the program began at STC in 2012, Summitt has hired 25 STC graduates, who start at $17.25 per hour or more. The relationship between the Heartland International Dealers Association advisory committee and STC has been key in developing a quality training program.

"State Tech puts trust in our advisory committee," Hinton says. "The committee consists of industry partners that meet twice a year to review program content and make suggested changes to meet the ever changing advances in medium-heavy duty truck technology. This way our graduates of the program are trained on up-to-date products."

Frederick agrees the relationship STC has with industry partners is beneficial to the students and the companies that hire them. He says, "We feel that we are delivering a product that [industries] are accepting of, and they, in turn, hire our graduates to fill their needs."
The Future of the Four-year Degree
Is the four-year degree going to become a thing of the past? Probably not. Lashley says that about 60 percent of MACC students will transfer to four-year institutions to complete a bachelor's degree. Both MACC and State Tech have articulation agreements with four-year state institutions, allowing completed course work to satisfy degree requirements for various bachelor's degree programs.

Some MACC students, however, start associate degrees — which are generally 60 to 72 credit hours — and stop after completing the 32 hours needed for a certificate, Lashley says.

"We do fewer certificates than degrees, but we have many students who will start a degree program with us, get halfway through the program, and find they've acquired enough skills to get a job with a certificate."

While that helps skilled workers enter the labor market faster, it has a downside for the college.

"Unfortunately, some of the ways we're judged and evaluated through the organizations that accredit us is based on degree completion," says Lashley. "Perhaps students do not complete degrees or certificates, but they leave us and get good jobs they wouldn't have gotten otherwise."

For many students, those good jobs mean bypassing entry-level positions and entry-level pay while saving money on education. While tuition and fees vary a bit from program to program, the cost of attendance for a two-year associate degree runs about $23,600 for in-state STC students. (Two years of campus housing adds another $10,600.) A two-year program at MACC runs about $20,000, which includes books, supplies, and the estimated cost of living off campus. Many students at both institutions take advantage of the A+ Scholarship Program offered by the Missouri Department of Higher Education, which reimburses up to $159.75 per credit hour to eligible students attending qualifying community and technical colleges full-time.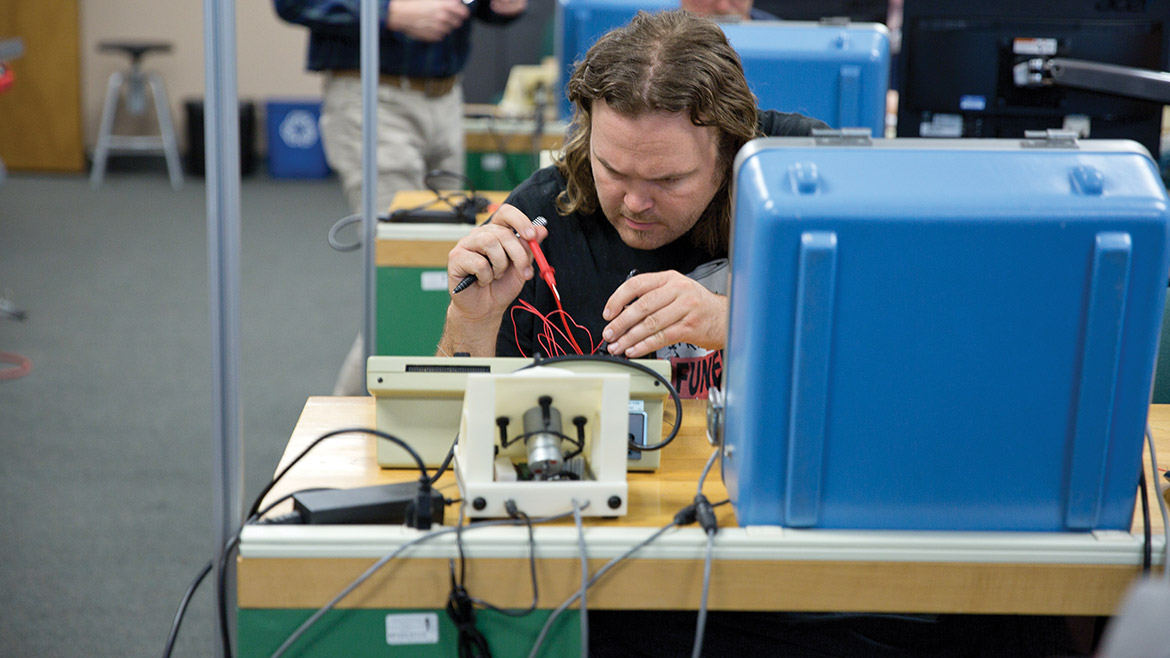 For students who do transfer to four-year institutions, the cost savings realized during the first two years of technical or community college can reduce the overall cost of a bachelor's degree. One year of tuition and housing for in-state residents attending MU, for example, runs $27,374.

Plus, STC and MACC graduates are likely to enter the workforce immediately and earn a living, which may make an advanced degree easier to afford down the road. The Heartland International Dealers Association program offers an average starting salary of around $31,000. Mechatronics technicians have starting salaries in the $40,000 range. Perhaps most notably, however, are the salaries in the health sciences. According to a report released by Zippia, an employment information company, earlier this year, occupational and physical therapist assistants are the fastest growing jobs in Missouri — and they are predominantly held by women.
Women in Tech
STC averages an overall female enrollment of about 17 percent, and while MACC's female enrollment is nearly 60 percent, both schools find more men enrolled in their industrial programs. Perhaps not surprisingly, it's the nursing and health science programs that yield the most female students.

Nationally, about 69 percent of occupational and physical therapist assistants are women. Increasing demand for OTAs and PTAs may be in part due to the healthy starting salaries these fields offer. OTAs in Missouri average a salary of around $55,000, while PTAs average around $50,000. STC offers a PTA program, and MACC offers both OTA and PTA options.

While women are thriving in certain CTE areas, research suggests the gender wage gap is still thriving. A 2016 study by Comparably, another employment researcher, found that women under the age of 25 entering tech fields have the largest wage disparity with their male counterparts, earning about 29 percent less. Female programmers make nearly 30 percent less than their male counterparts, according to a 2016 Glassdoor survey.

Both schools do have women enrolled in their industrial programs (and men in the health sciences). Two of the first graduates of MACC's mechatronics students were women. STC currently has four women in its medium-heavy truck program, and the CAT ThinkBig program's first female student is ready for this fall.

While only time will tell if the gender wage gap will prevail as more women enter these fields, job opportunities for skilled men and women across numerous industries will only continue to increase. Frederick says, "The industry demand continues to grow as the workforce ages, and graduates from our programs have amazing opportunities to quickly advance their career as trained technicians."