Does the Glass Ceiling Exist? (Hint: Yes, It Does.)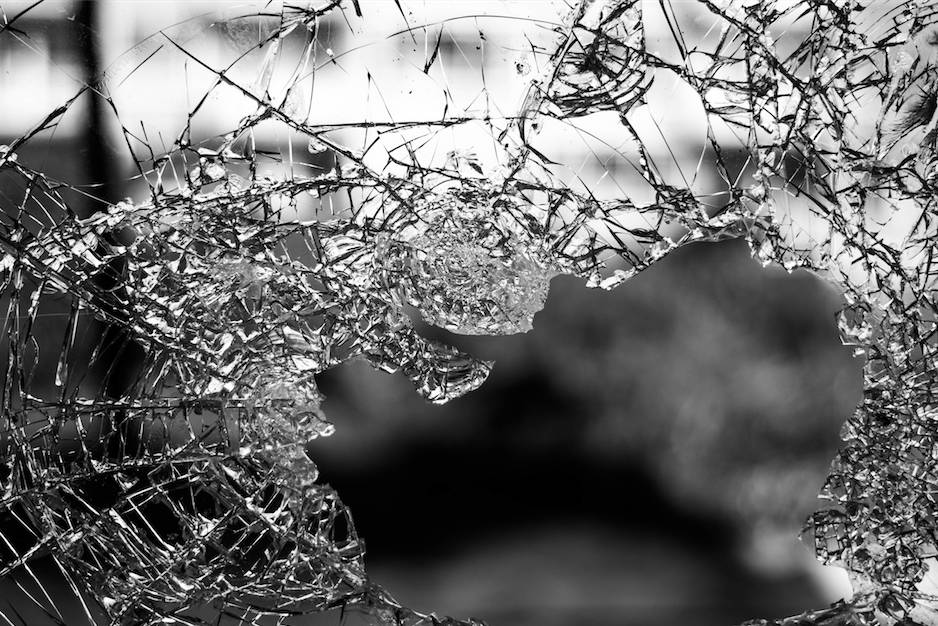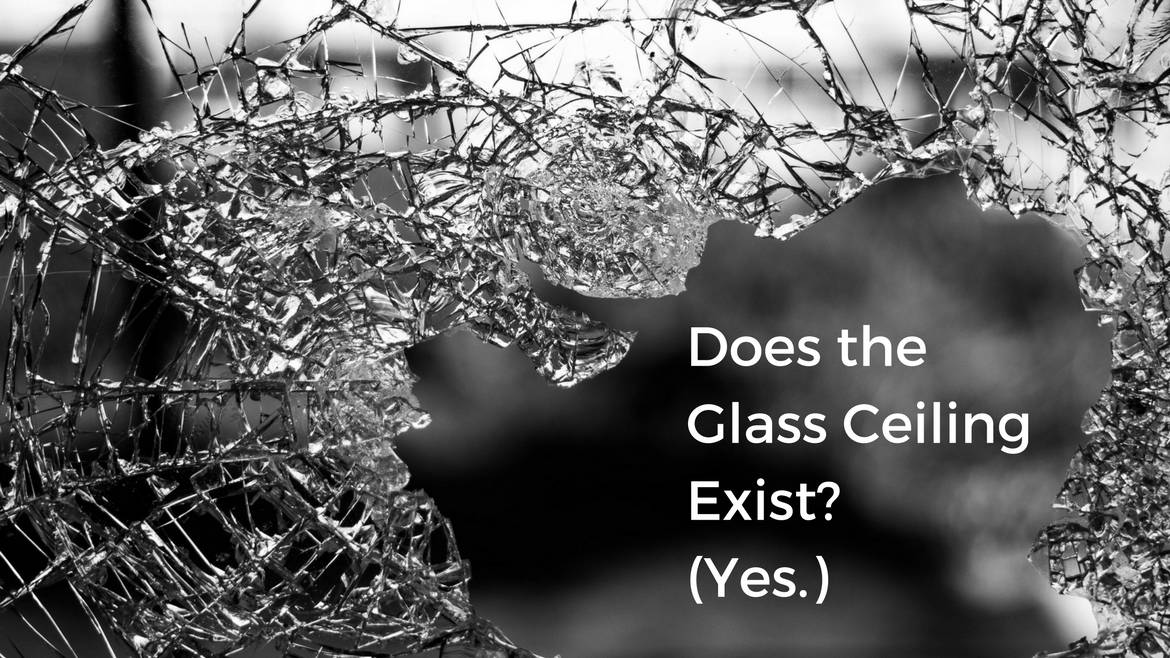 The term "glass ceiling" was coined in the early 1980s to describe the subtle — but very real — barriers that women and minorities in the workforce dealt with despite their qualifications . It's a sense that women or minorities, no matter how accomplished or capable, cannot reach the top-level jobs they might want.
There has been an ongoing debate on the existence of the glass ceiling. Some declare it doesn't exist because there are "women in power" and women have equal rights — therefore, any limits to their success must be self-created or self-perceived. But this argument doesn't account for the way society works for the Caucasian male: the way our implicit, natural biases associate CEO, millionaire, inventor, president, etc. with these men. We've been primed to limit a woman's reach and ability to climb the ladder in typically male-dominated fields.
As Jennifer Schenck, co-owner of the Connection Exchange, a local networking firm, says, the glass ceiling may not be as prevalent in "female-dominated career paths," but that doesn't mean that it's a negligible issue. There are nuances to limits women face as they advance in their careers, some of which aren't as visible, or aren't even intentional — they're a part of the natural biases that have built up in everyone, in part due to cultural and societal expectations of women.
Alyssa Liles-Amponsah, visual artist and associate director of K–12 programming in the Division of Inclusion, Diversity and Equity at MU, explains, "Just because the practice of marginalization is not always visible does not mean there aren't systemic obstacles that are insidiously hidden that keep particular groups, like women, from advancing."
Backing From Data
A study from Pay Scale found that women make 76 cents to the dollar a man earns, but that's just one manifestation of that systemic treatment that doesn't equate a woman's job with that of a man. There are far fewer women in the upper ranks of business, and a 2016 "Women in the Workplace" report from McKinsey & Company and Lean In showed that women deal with a slower rate of progress in their careers; as of 2016, only 19 percent of C-suite members were women. The Women in the Workplace study found that women entering the workforce "face more barriers to advancement than men at every level," and once in the company, they face "a steeper path to senior leadership.
Schenck recalls working for a large corporation in the '90s, where she was "called 'honey,' expected to make the coffee, and buy the daily paper for the boss while my male counterparts were out making sales calls," she says. Women routinely face these struggles in the workforce — they're given roles based on assumptions made by bosses who unknowingly make judgements against what a woman can or cannot do. A boss may assume that a female employee wouldn't be interested in projects involving travel, for example, depriving that woman of the opportunity at all.
Schenck says she had to prove herself until she was taken under the wings of male mentors, but she still noticed "more established female coworkers struggle to get the promotions," ultimately leaving for more diverse workplaces. Mentorship by company leaders, male or female, is one way to establish a supportive work environment that can lead to higher employee engagement and confidence in equal opportunities, which evidence suggests is better for the bottom line. Fortune 500 companies with the highest proportion of women on their boards have shown to have significantly better performance than firms with the lowest proportion, and companies with higher gender diversity are more likely to have higher financial returns above their respective medians. The culture of gender equality and inclusivity must be set at the top of the company to have a positive impact.
Schenck also points out that success means different things to different people — for men and for women, that may or may not include climbing the ladder. Nevertheless, it's important for companies to have a path to leadership with no gender bias. These biases are typically unconscious associations or cognitive shortcuts that have formed based on our exposure to images, media, and our environment — but they're malleable if one identifies and controls them.
Inclusive Progress
When we talk about the glass ceiling, we must also account for the different vantage points. It's hard to reach the ceiling when you have no view of the top: you're stuck in the bottom of the pyramid, and that's the only example you've seen from people like you in the workplace. As Liles-Amponsah says, representation and role models are important to shaping the worldviews of young women. Therefore, being able to see yourself in a future "top of the pyramid" role can help erase the idea of a ceiling at all in a young woman's career pursuit.
Just as important is having men work on their natural biases — make decisions based on facts and performance and support an equitable workplace environment for all. For those at the top of the ladder, it's necessary to lead alongside others, helping bring them up along the way.
For those of us facing the glass ceiling, or aspiring to break it, we must avoid pessimism. Shape the policies and reach for our goals, no matter what they are. By supporting each other and being role models, we can eliminate any foreseen barriers. It won't be easy, but it is possible.

Dr. Tojan Rahhal is owner of Alliance Professional Development, where she conducts customized workshops on leadership development, cultural awareness, and professional skills.