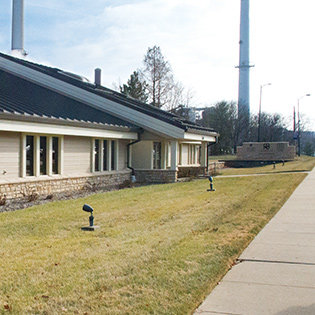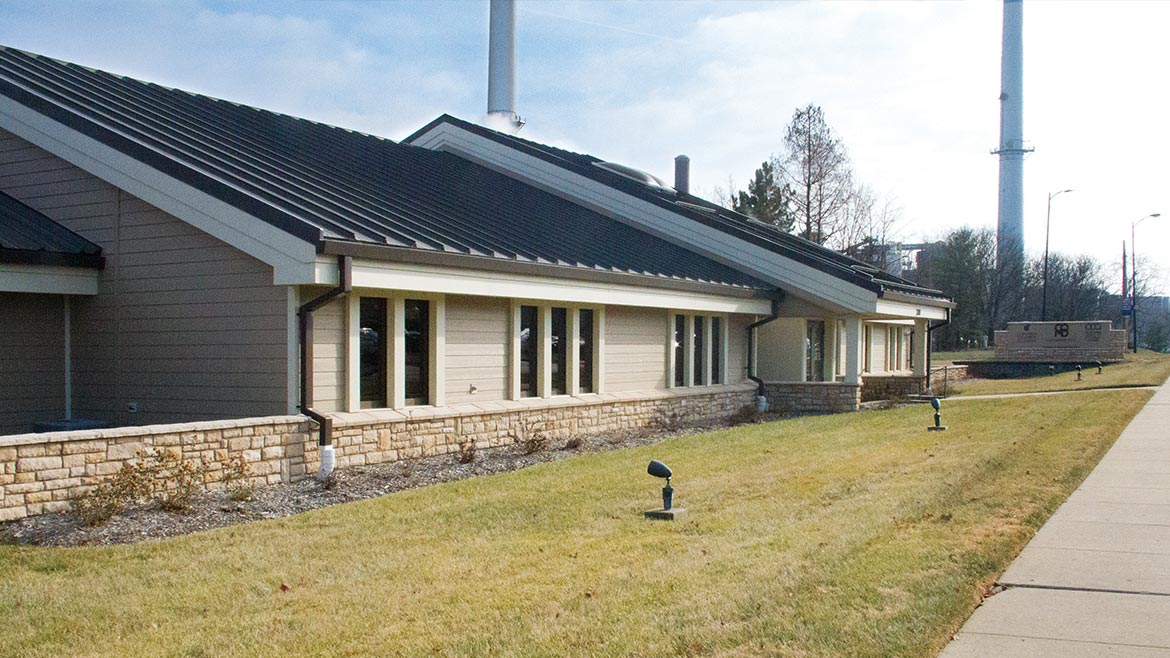 The Walton Building, home to the Columbia Chamber of Commerce as well as the City's Convention and Visitors Bureau and Office of Cultural Affairs, looks like a small, unassuming office building: one-story, dark, located in a tranquil spot along Flat Branch Creek, across the street from MU's campus. It's the sort of building you might expect to attract a quiet, independent professional, like maybe a dentist who mostly works on clients with already-excellent oral health. But when it was originally built, the Walton Building represented an important, and unlikely, success for Columbia's business community and city government.
The Walton Building opened in 1986 as a new home for the chamber. The years leading up to that point were not good for the Columbia economy (nor, it would follow, were they good for the chamber). Writing for CBT in 2006, former city manager Ray Beck recounted how the City, in an effort to keep the chamber afloat in the 1970s, bought memberships and budgeted $20,000 (later reduced to $10,000 by city council) for the chamber to use in economic development in Columbia; the recession that followed in the early '80s further hampered the health of area business. The chamber began looking for ways to finance a new headquarters in the middle of that decade — it was then housed in the basement of the Guitar Building — but knew that it would take a generous cash infusion to make it happen.
The chamber turned to Charlie Digges, longtime partner at The Insurance Group, for help. Digges was a childhood friend of Walmart founder Sam Walton (the two played together on the state championship-winning 1929 Hickman Kewpies basketball team), and the chamber asked if Digges could see how Sam and his brother, Bud, would feel about making a donation to the building in the name of their father, Thomas, who had recently passed away. As Digges told CBT in 2011, he showed Sam Walton the potential site for the building — 300 S. Providence Rd., the current location — and gingerly asked about a sizable donation. According to Digges, Walton said, "So you want me to write the check now?" And, in 1986, the Thomas G. Walton Building opened.
The building has always been jointly owned by the chamber and the city government. The building was also the original home of REDI, the private–public economic development group founded in 1988. The building underwent renovations in 2008, to modernize the interior, and again this past year, to reinforce the exterior. The building continues to stand as an example of mutually beneficial collaboration between Columbia's private and public spheres — even if it does look a little unassuming.