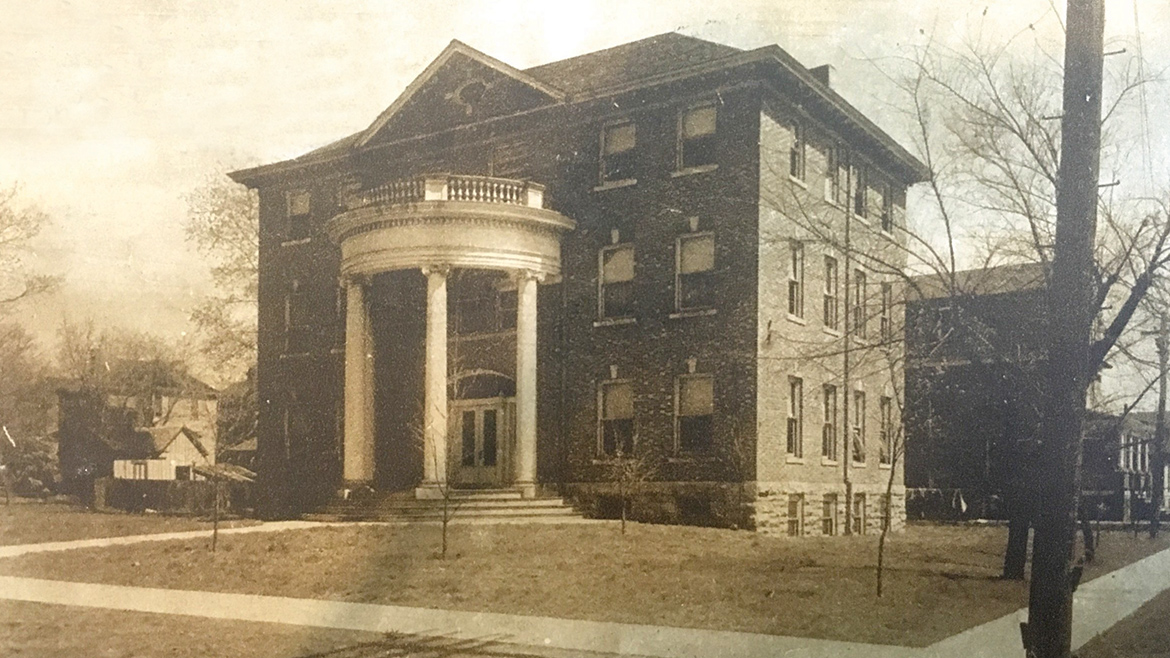 The Columbia Commercial Club was founded in 1905 with around 100 initial members. The members were all prominent businessmen; women were not allowed to join until around 1919. The club held its first meeting on June 16.
As its name indicates, the Columbia Commercial Club promoted commercial development, especially downtown, as the business district of the city stemmed from Broadway. According to the Missouri Department of Natural Resources, the club urged the construction of the city's municipal water and light plant. They encouraged the creation of more factories, such as the Hamilton Brown Shoe Company, which was a major employer in the city.
They also encouraged the paving of roads and sidewalks downtown, they advocated for street lighting, and they played a role in developing a cross-state highway, then called State Highway 40, now called I–70, and a major north-south highway, which is now Highway 63. The placement of both brought growth and commercial success to Columbia.
In 1909, they sought the construction of a new courthouse. At the time, some people wanted to preserve the existing courthouse, and, as a compromise, the columns from that courthouse were left standing in their original position. Both the new courthouse and the retained columns survive today.
A Commercial Club publication from 1912 said the club was "the most effective organization of its kind in any city four times Columbia's size in the state, and it has accomplished things little short of wonderful."
The 1910s and '20s saw a growth in population in Columbia, from around 10,000 in 1910 to 14,967 in 1930. With population growth came additions of large business buildings, banks, hotels, and theaters.
This building, on Ninth and Elm streets, housed the Commercial Club beginning in 1906. The Columbia Commercial Club became the Columbia Chamber of Commerce in 1927.
According to the Columbia Daily Tribune, the building was one of the first in Columbia to be air-conditioned, in 1936. Prior to the Commercial Club, the University Club occupied the structure. Other occupants include the Fine Arts Studio; KFRU; and a fraternity. The last tenant before the building was demolished, in August 1969, was the fisheries research department of the Missouri Conservation Commission. The site is now home to a youth and college center for Missouri United Methodist Church.