Five Cozy Must-Haves for a Warm Winter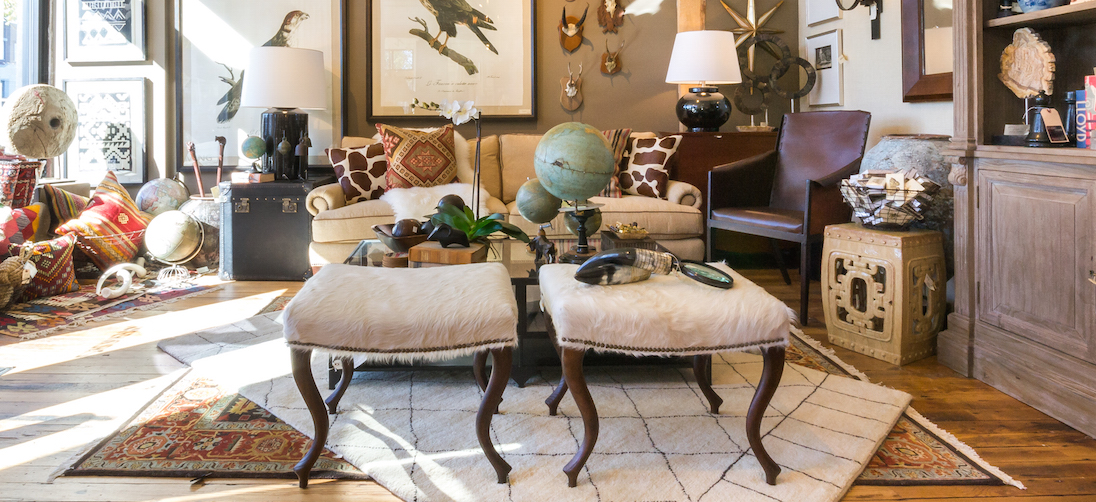 Plans to light a fire in the fire pit might have start to reason with you. There is a blizzard of leaves changing and falling to the ground. Your olfactory subconscious is searching for the scent of pine, cinnamon and maybe some apple. Or perhaps, attempting to smell anything at all. Images of plaid are pasted in your mind, and the wool throw in the back of the closet doesn't sound so bad. You can't keep from thinking, "Well hello fall, old friend. When did you get here?"
And so, let me do the honor of saying it is time to think cozy.
It's time to treat yourself to some cozy Studio Home style. We've got you covered. Here's our top five fall-to-winter favorites.
Throws: They keep you warm while adding texture and pattern to your space.
Plush Furnishings: There's nothing like curling up on a soft sofa and watching movies by yourself, loved one(s) or a friend.
Warm Accents: Accessories give your home character. They are the pearls of your tabletops. Show them a little love.
Animal: A hair on hide pillow, a ceramic statue or a fur throw. Animals make the warmest statements.
Warm Pillows: Kilim, anyone? Color, warmth, weight– oh my.
These are just a few of our favorite things.