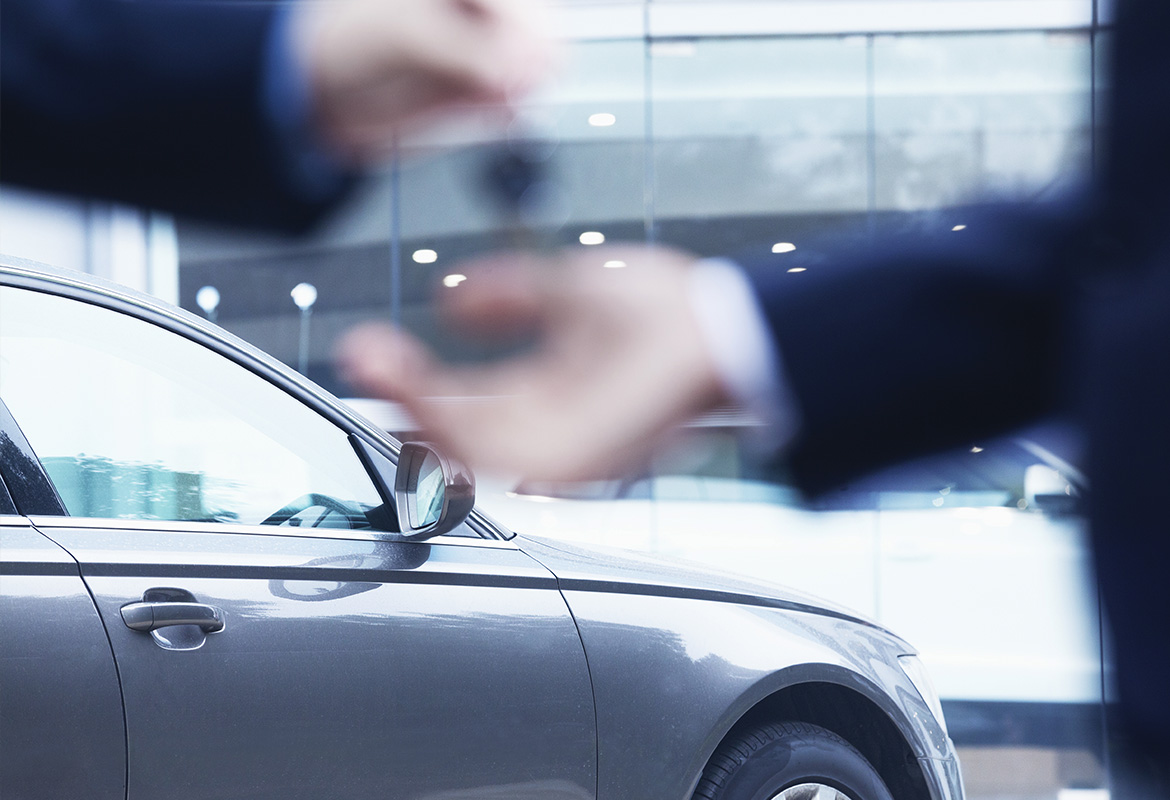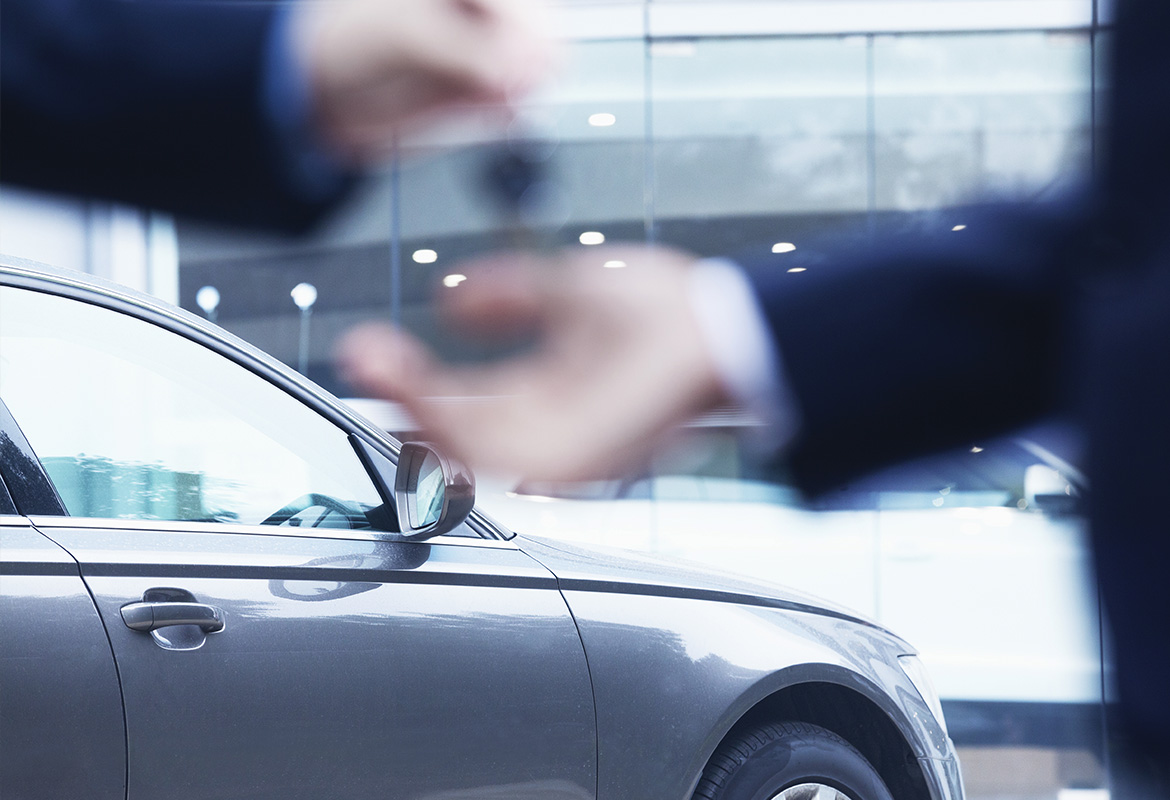 In 2015, many Columbia dealerships changed hands. What does that mean for the local auto industry? 
It's been a year of worst-kept secrets.
In 2015, the Columbia auto market has seen ownership shake-ups affecting 17 auto brands. In March, The McLarty Automotive Group, out of Little Rock, Arkansas, purchased Fletcher Honda; Morgan Auto Group, from Tampa Bay, Florida, purchased Head Kia in September; and the McLarty Group made another investment in Columbia in October, acquiring the majority of Joe Machens Dealerships from Gary Drewing.
Each group brings generations of experience in the industry and capital to invest in their properties. Automotive News listed McLarty, with more than $1 billion in revenue, and Morgan, with more than $600 million, in their annual ranking of the top 125 dealer groups in the United States.
Both companies have ties to mid-Missouri. Morgan Auto Group CEO Larry Morgan is from LaBelle, Missouri, and he graduated from MU with a BA degree in economics. Stephen Nagel, also a Missouri native, was tapped to serve as general manager of McLarty's Joe Machens Ford Lincoln dealerships in Columbia and Jefferson City.
McLarty Automotive Group has been in the auto industry since 1921, and CEO Charles Oglesby has been in the auto industry for 45 years, starting in sales and working his way up within the automotive business. Before joining McLarty, he was CEO of Asbury Automotive Group.
"When you have gasoline running through your veins, there are few things you want to do," Oglesby says. Oglesby attempted retirement, to support his golf habit.
"My scores weren't improving," he says, "so I decided to come back to work."
Rumors of the McLarty acquisition had been swirling in Columbia for months. Within the organization, Oglesby says the reaction, upon the sale being made official, was positive. After the acquisition, McClarty will own the Joe Machens Ford and Lincoln locations in Jefferson City and Columbia, as well as the Joe Machens Columbia dealerships for Nissan, Chrysler, Dodge, Jeep, Ram, Hyundai, Volkswagen, Toyota, Scion, Mazda, Mitsubishi, Fiat and Columbia Honda.
"The strength of the organization drew us back [to the market]," Oglesby says. "There's a strong base market and strong culture. From a bird's eye view, there is nothing better."
Growth and Consolidation
In May, Automotive News listed Joe Machens Dealerships as 82nd in the top 150 U.S.–based dealership groups, with 11,412 total new retail units, 16,203 used units and group revenue totaling $881,340,814.
To ensure a smooth transition, Oglesby has attempted to meet with each of the 1,100–plus full-time and part-time Machens employees.
"It is up to us to listen to our customers and our employees," Oglesby says. "We want to do the right thing."
Oglesby says McLarty's plan is not to change what is in place, but to grow, and growth comes from the leadership that is already there.
"Gary and Rusty Drewing have developed an outstanding team and one of the leading dealership groups in the Midwest," says Mark McLarty, chairman of McLarty Automotive Group. "We are honored to continue that tradition of excellence, which depends on so many talented employees, and we are committed to ensuring a smooth transition that enables the dealerships to continue to serve the community and customer base."
Oglesby said the Machens group plans to continue being a large part of the Columbia's community fabric, expanding on the existing community service of the Drewing family. Oglesby says he will not be "the face" of the Machens dealerships; rather, the staff will be the face of what they do. He sees an excited staff as the best recruiting tool for the organization.
"Some of these people have given us more than 30 years of their life," he says. "When a person is excited to go to work, is excited about our acquisition, then we know we did it right."
The auto industry has seen a recent growth explosion, the largest in more than a decade, and some smaller dealerships have exited the industry. The National Automobile Dealers Association said 2014 was the fifth year of industry sales growth, up more than nine percent from 2010. In 2014, Missouri auto dealerships had more than $15 billion in sales.
Oglesby says the amount of capital required to manage a dealership could be difficult on the small dealer. That has opened the door for larger groups, with more human and financial resources, to make acquisitions. He said the resulting economic shift has caused more consolidation within the automotive market as a whole.
That growth has also resulted in rapid advances in automotive technology.
"We can't keep up with technology fast enough," Oglesby said. "The customer will have more choices, and those choices are defined by the customer's needs."
Oglesby says Machens plans to not just be a place to make a purchase, but also to visit complete transportation specialists. Survival in the automotive space, Oglesby says, comes back to an auto group having the capital to match the needs of the customer. Besides auto retail, the Machens group also has a car rental facility and body shop to diversify their place in the Columbia market.
McLarty is no stranger to expansion. They have dealerships on a global scale — in Brazil, Mexico and China, in addition to their domestic dealerships.
The Drewing family is not leaving the Columbia auto industry. They will maintain ownership of the BMW and Mercedes-Benz dealerships, which will be rebranded as BMW of Columbia and Mercedes-Benz of Columbia (the sale of the other dealerships included the Joe Machens brand name). New branding for the two dealerships will come soon. Likewise, Oglesby says, Columbia Honda will eventually be branded Joe Machens Honda.
An Experienced Hand
The acquisition of the Kia dealership is Morgan Automotive Group's first move outside of Florida. Initially, the group had a five-year plan, described by COO Brett Morgan: "if we couldn't drive to it, we wouldn't be interested. But now that we've broken that rule, I think we'd do it again."
The Morgans began their business by working in the tire industry out of northern Virginia. Growing their business from three to 160 stores caught the attention of a larger company, named Dan Olson Tire. The two merged and grew their business into what became known as Tires Plus, which they later sold. During his brief retirement, the elder Morgan found a common tie with Oglesby that sent him back to the business.
"My father tried to retire and play golf three times a week," Morgan says. "His scores never improved, so he came back to work."
Morgan attended the University of Richmond and was working for Clear Channel Media before joining his father in the auto industry. By working as a salesman, Morgan learned the business, and he now has plans to grow Kia of Columbia.
"Our plan is to eventually double it in size," Morgan says. "We want people to feel at home in the dealership. We want to adapt to consumer needs and give our customers something they cannot get anyplace else."
Dan Keller, who served as general manager of the Joe Machens Toyota dealership earlier in his career, is a local partner who manages the daily operations of the business.
"We are all strangers to Kia," Morgan says, "but we learned it is a great product, offers a great value proposition and it has a great warranty. But we are not going to rest on the Kia brand. Our goal is to give more to the consumer."
Gadgets and Beyond
One of the plans the Morgans have for Kia of Columbia is to take the final paperwork of a purchase into the future, through the use of a gadget called a Docupad.
"It's similar to a giant iPad built into the desk," Morgan says. "We will be installing them soon."
The Docupad is already in use at some Florida dealerships. It allows the consumer to finalize their purchase and show videos, if necessary, for explanations. It's another example of dealerships adapting to the customer's technology habits.
Another advancement within the industry is the onsite insurance agency at Kia of Columbia. Customers are often not aware of the potential insurance savings available, something the Morgan Auto Group is bringing to its customers in Columbia and plans to bring to their other dealerships as well.
Morgan says there are also plans to expand the service facility and invest in renovations to the building.
"We are not going into this with a cookie-cutter mentality," Morgan says. "We pay attention to detail. We will have a clean facility, transparent pricing and a down-home staff. Our people will be willing to tell our story."
Part of the Morgan strategy is implementing the Kia of Columbia Promise, giving customers price guarantees, three days to bring the car back if not satisfied, complimentary maintenance and lengthy warranties on virtually all used vehicle purchases as well.
"We want to go above and beyond in the Columbia market," Morgan says. "We want to stick out and acquire and retain our customers."