Incorporating updated materials and adding new elements can be just the details that convince buyers to sign on the dotted line.
The interested buyers have been lured in. They have their pre-approved letter in hand, and they're walking through the front door of your well-kept house with major curb appeal. Now is when the critiques start to roll in. There are some simple solutions and renovations that can be made beforehand that will please the majority of buyers from their first step into the home to their last step out.
An alternative neutral: If your home has too many colors going on, it's going to scare away the buyer. But if beige isn't quite your thing, gray is the perfect alternative. It's subdued enough to be considered a neutral, but it still gives your home some character.
Our suggestion: Tinsmith from Sherwin-Williams.
Three-color rule: Keep the color selections in your home to no more than three different colors.
Get the Pinterest soccer mom design look: A clean, modern look can easily be achieved with chrome and brushed nickel finishes on hardware, bath fixtures, lighting, etc. With white cabinets, the metal creates a soft contrast. Yes, Casey refers to it as the "Pinterest soccer mom design look."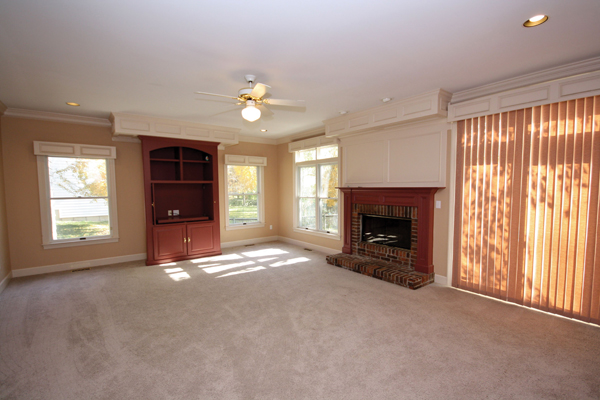 Swap out the vertical blinds, and replace them with window treatments. Designer tip: Hang a curtain rod close to the ceiling to make the room to appear taller.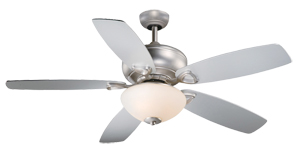 Replace the ceiling fan with an updated one from Vaxcel, such as this 52-inch Montreux ceiling fan in brushed nickel.
Paint the built-ins and fireplace black or dark charcoal.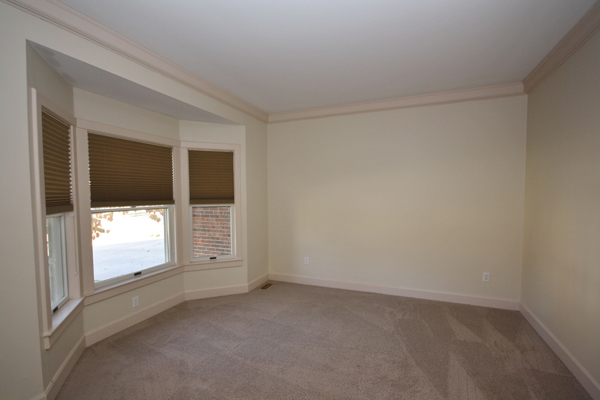 Try staging the formal living room as an office to show the home's versatility. Also, changing the carpeting to a patterned carpet from Tuftex will give it an updated feel.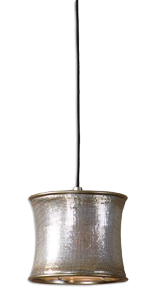 Add gray backsplash in a subway-tile pattern.
Replace countertosp with black and white granite.
Update appliances to stainless steel.
Install two pendants, such as the Marcel Champagne mini pendant, over the island.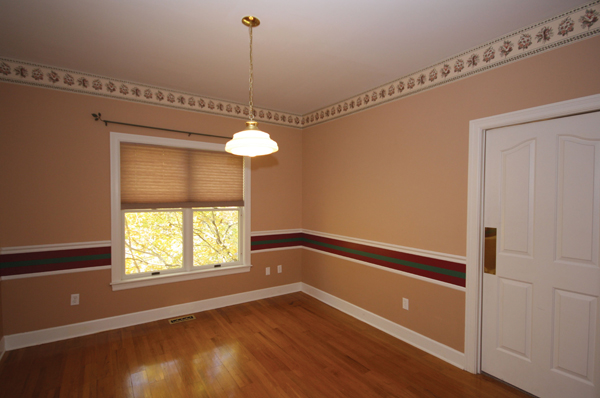 Take down all wallpaper, and incorporate the gray tone of paint.
Swap out this lighting for a bold statement light.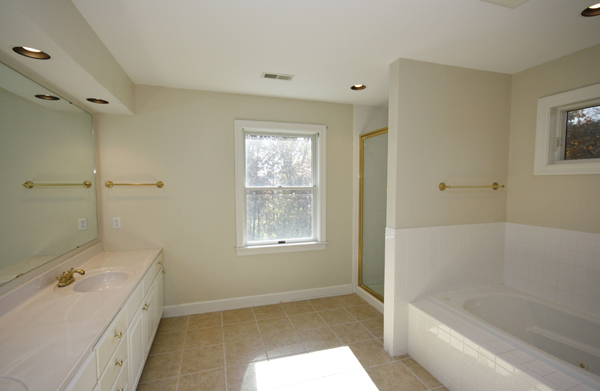 Replace countertops with granite.
Create a larger walk-in shower by eliminating the jet tub.
Casey Marsch: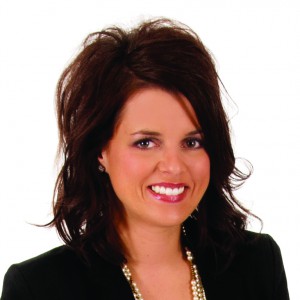 Casey graduated with a degree in interior design in 2006 from Stevens Institute of Business and Arts in St. Louis and has worked in the design field since that time. In 2009, she joined Mid-City Lumber Co., where she does design work ranging from new construction to remodels. For the past two years, she has been voted Best Interior Designer by the readers of Jefferson City Magazine.
Gayla Schanbacher: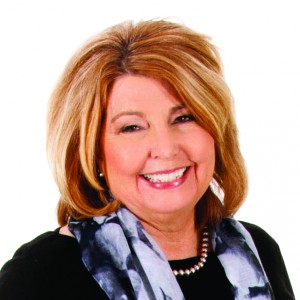 Gayla graduated with a Bachelor of Fine Arts from the University of Central Missouri in interior designer. She has been a designer in mid-Missouri for more than 30 years and has been employed with Mid-City Lumber Co. for the past six years. She has been involved in numerous commercial and residential jobs.  Over the years, she has worked with contractors on new construction and remodels.