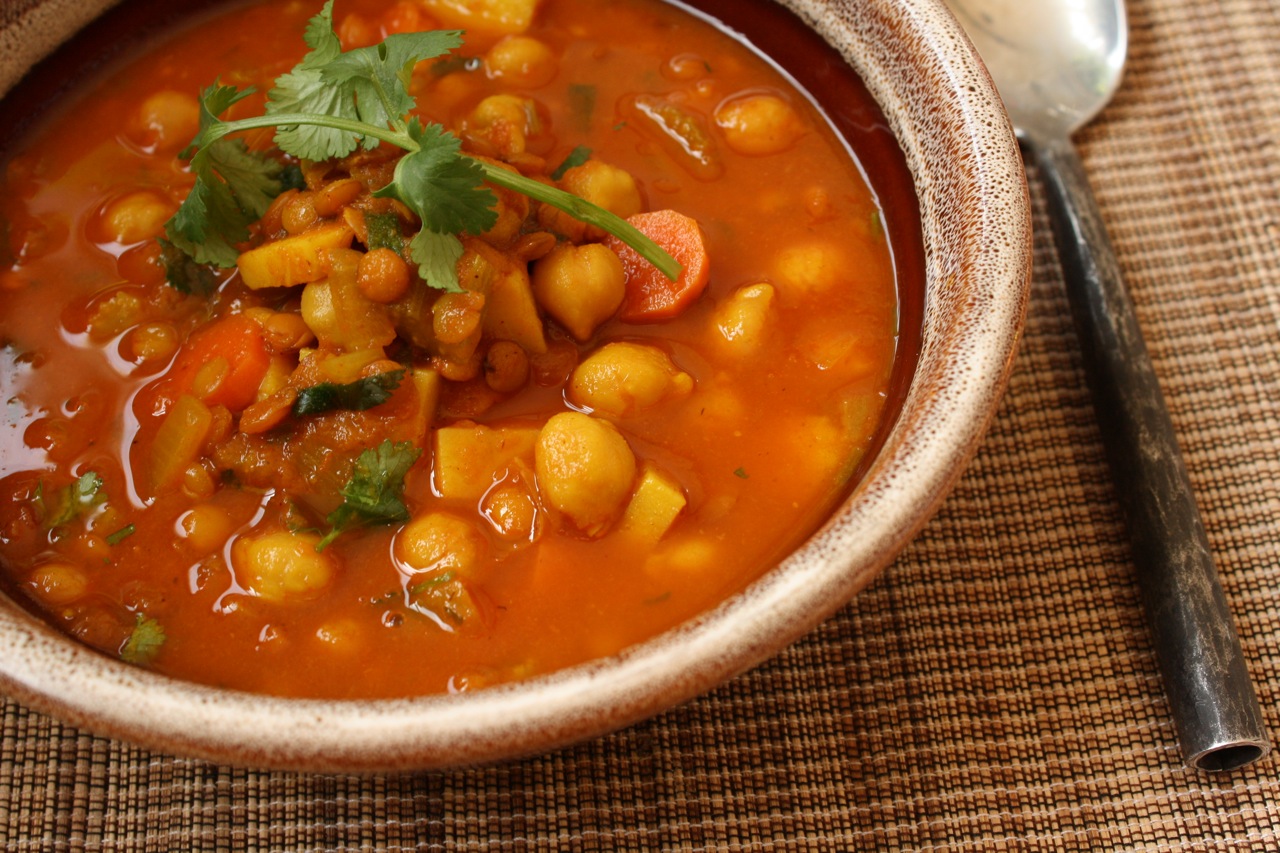 Preparation time: 30 minutes
Cooking time: 1 hour to 1 hour 30 minutes
Serving size: 2
 Ingredients:
100 grams peeled chickpeas (to soak in cool water for 24 hours)
100 grams lentils
100 grams vermicelli
1 teaspoon salt
½ teaspoon black pepper
½ teaspoon ginger
½ teaspoon turmeric
½ teaspoon cinnamon
pinch of saffron
1 big grated red onion
50 grams white flour
a bunch of finely chopped parsley and coriander
celery stick and leaves
½ liter tomato juice
1 tablespoon olive oil
1 tablespoon tomato puree
 Directions:
Put the grated onion, chickpeas, lentils, celery, coriander and parsley in a large saucepan. Add all the spices and 1 tablespoon olive oil, and sear for about 10 minutes. Cover with water (around a liter), and let the soup boil.
Blanche 6 to 8 tomatoes in hot water; remove core and skin. Mix in a blender with 1 tablespoon tomato puree until you obtain some tomato juice.
After about 40 minutes, check if the chickpeas are cooked, and then add the tomato juice. Let it cook for another 10 to 15 minutes. Meanwhile, mix the flour in a bowl with two tea glasses of warm water. Mix until it is paste and there are no lumps.
Make sure the soup is bubbling hot, and then pour the mixture into the saucepan very slowly while stirring with a large wooden spoon. The result should be a thick soup. Add more flour if it is too watery.
Add the vermicelli, and keep mixing for about 10 minutes.