Online companies create a brick-and-mortar presence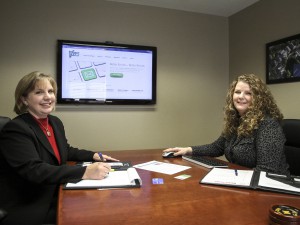 For Internet shoppers, it probably comes as no surprise that last year customers spent $231 billion online, and predictions indicate this amount will increase by 13 percent to $262 billion by the end of 2013 (Forrester Research Online Retail Forecast 2012-2017, U.S.). Online purchasing has become the best thing since sliced bread. Also on the rise are traditional stores clamoring to board this money train. Forbes reports there are "102,728 e-commerce retailers in the United States that are generating at least $12,000 per year in revenue," a 13.5 jump from the year before. (Sept. 18, 2013).
Yet, at the same time, many successful online businesses appear to be using a different playbook. In 2012, for instance, successful online-only business Piperlime, the Gap Inc. online fashion boutique, opened its first physical location (Bloomberg Businessweek, Aug. 31, 2012). This year, clothing distributors, Bonobos and Black Label and eyeglass designer Warby Parker followed suit (Boston Globe, Oct. 27, 2013). This move to brick-and-mortar seems like a step backward amidst the mad rush of businesses desperate to establish an online presence. But in reality, this expansion to "clicks and mortar" for many companies is the next logical step.
Local businessman Beau Aero started his online work performance and safety equipment business, GME, in Columbia in 2005. "We have everything that would keep employees safe and productive on the job for any industry, from construction to manufacturing to municipal work," Aero says. In April of this year, they moved from Burlington Street, where they housed their national call center and a small retail section, to Westfall Drive (the location of the old Furniture Factory Outlet). Now with 4,000 square feet of retail space, Columbia Safety (its brick-and-mortar presence) offers local customers the luxury of walking in and buying safety products and supplies.
For Aero, originally from Boonville, who lived in New York before returning to Columbia, the decision to open a physical store location was prompted by customer need. "We went from an Internet background into the retail channel, in reverse from most other businesses," he says. "Before you could order from us on online, but it would take a day or two to get it. A large portion of our business comes from customers who can't wait for a product; they need it immediately. A retail store allows us to fulfill that need and has helped us to stand out and capture more business."
Meeting face to face
Although the term brick and mortar is typically associated with physical buildings, it often takes on a broader meaning in today's more complicated business environment. "We have a brick-and-mortar presence in the sense that we meet face to face with clients and prospects who want to meet with us," says Tom Ruwitch, president of MartketVolt, an email marketing software, services and strategic planning company. "The software itself is online software; the product is email. The output of our work is online media." Founded in 2001, MarketVolt, originally a unit of St. Louis Foundry Software Development Co., spun off as an independent company in April 2013. This spring, it opened its first brick-and-mortar presence in Columbia.
According to Ruwitch, MarketVolt helps businesses attract leads, engage prospects more effectively and productively and convert more sales to maximize the lifetime value of client relationships. "We license software that our clients can use to create, deliver and track compelling mass emails," he says, stressing the fact that their software is extremely user-friendly. Additionally, MarketVolt provides professional services for clients who seek additional help with the software — on an ongoing basis or just once in a while — and strategic consulting on all things marketing to help clients maximize the return on their marketing investment. For Ruwitch, this is what sets them apart.
"Many of our competitors don't have sales people in any town; everything is done online, sales are done completely anonymously, so there is no face behind it," he says.
Account Executive Cara Owings, the face of MarketVolt in the Columbia area, is a 12-year veteran of the marketing industry. "We believe that business is built on relationships," she says. "And while digital media including email are important elements of communication and relationship building, face-to-face communication is also essential, especially in a business-to-business environment."
Poised for expansion
Both Ruwitch and Aero are pleased with their decisions to expand in the Columbia area. "Columbia is a growing and vibrant town with a tremendous amount of small to medium businesses utilizing many avenues to grow efficiently and advertise and market their products and services," Ruwitch says. "By expanding into Columbia, we are providing a partnership and relationship in email marketing that hasn't been available before in this market in quite this way. We have already seen great excitement in the market for MarketVolt, and we look forward to the continuing momentum."
This success in mid-Missouri has prompted the company to take additional steps regionally. "There are no specific communities we have committed to at this time, but we plan to broaden our radius and expand our personal touch to communities across the country," Ruwitch says.
Aero also appreciates the opportunities Columbia has provided to grow his business. "We noticed in Columbia there was a definite opportunity in the work performance sector," he says. "There was no one that specialized in taking care of workplace safety and related performance products. Our mission is to ensure employees are safe and productive on the job. Whether that be hand tools to power tools, helmets and gloves or fire-rated clothing, we have it in our retail store." Currently with 20 employees at his Columbia location, Aero plans to open four more Columbia Safety/GME stores in 2014: in Miami, Philadelphia, Los Angeles and Dallas.
But for Aero, launching his first brick-and-mortar presence in an area where he grew up just feels right. "The most important thing I found in coming back to Columbia and bringing my business here is that I found like-minded, passionate employees, workmates, which share my dream and passion for growth," Aero says. "That's what has continued to help build our business and will continue to keep it growing in the future."