Amusement parks hold promise for Columbia
Eavesdrop on conversations among the parents of young people these days, and the topic invariably centers on how to keep their children productively occupied. Activities too numerous in number and scope to enumerate broadens the discussion. Details are exchanged about out-of-town trips on weekends to a variety of recreation venues — baseball, softball and soccer games as well as tournaments are typically mentioned — come into the conversation. Other destinations are described because of specific attractions ranging from zoos and museums to water, theme and amusement parks. Although the Columbia Parks and Recreation Department and an equally abundant number of privately funded recreation venues are lauded in general for what they provide, the theme and tenor of these conversations among parents veers into what isn't here. This leaves us wondering about future recreation needs across Columbia and what the community needs to do competitively to keep families, children and their recreation dollars here at home.
Competition for family recreation dollars has increased over the years as more and more of it apparently saunters out of town and often into other states. One hears envious talk about solidly developed recreation venues where a dozen or more well-kept soccer and baseball fields are under one roof, so to speak — eclipsing in size, scope, features and overall maintenance — what we simply have never been able to construct,, market and maintain. The suburban Kansas City area, the Sunflower State side of the border, that is, has marshaled its recreational resources to its great advantage, some aver, leaving Columbia wallowing in listless and underdeveloped inferiority.
Friendly competition
Although the Lake of the Ozarks often comes up as a day trip destination, parents also chat among themselves about more ambitious trips to the Schlitterbahn water recreation complex just across the line in Kansas. This may spur trips to Worlds of Fun and Oceans of Fun, both of which are on this side of the line. Eastward-bound trekkers may pass the day among the attractions of the St. Louis Zoo, the St. Louis Science Center and the City Museum. Of course Columbia can't compete in those realms. The St. Louis attractions are world class, and we are fortunate they are only a few hours away.
This takes me back to when I was selling radio advertising for WDBR, a youth-oriented FM station in Springfield, Ill. Every spring, I'd sell a season's worth of advertising — the $1,000 package of 30-second spot announcements — to a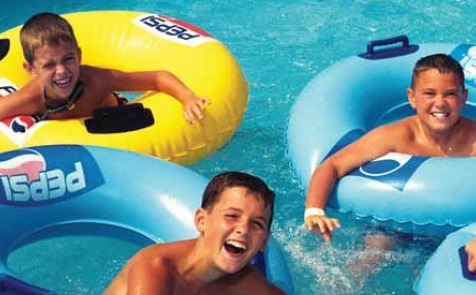 man named Knight who owned and operated a miniature golf course on Wabash Avenue at what was then the edge of town. Eventually swallowed up by the outward march of retail development, Knight relocated the golf course and broadened his range of recreation activities to a new site along the Interstate 72 bypass and rechristened the operation under two separate themes: Knight's Action Park and Knight's Water Park.
Entrepreneurial opportunity
Count Illinois' capital city as fortunate to have this expanded recreation park with its broad range of activities for families and their children. I cite this because if a similar recreation park could somehow be implanted here, it would be another recreation opportunity for parents and their children There's no personal stake in this except to use as an example to expand the Columbia area's opportunities for recreation. The Knight operation includes a go-kart track, batting cages, a 50-tee driving range, miniature golf, kiddie rides, arcade games, bumper boats, water slides, pedal boats and other water park attractions. A complex such as this would appear perfectly suited for the youth of this area and a destination many, if not most, young people would vote to attend again and again. It's beyond imagining how more than 35,000 college and university students would react if such a complex was at their doorstep. Talk about an entrepreneurial opportunity!