Hub & Spoke: The Gears That Keep Dak Dillon Moving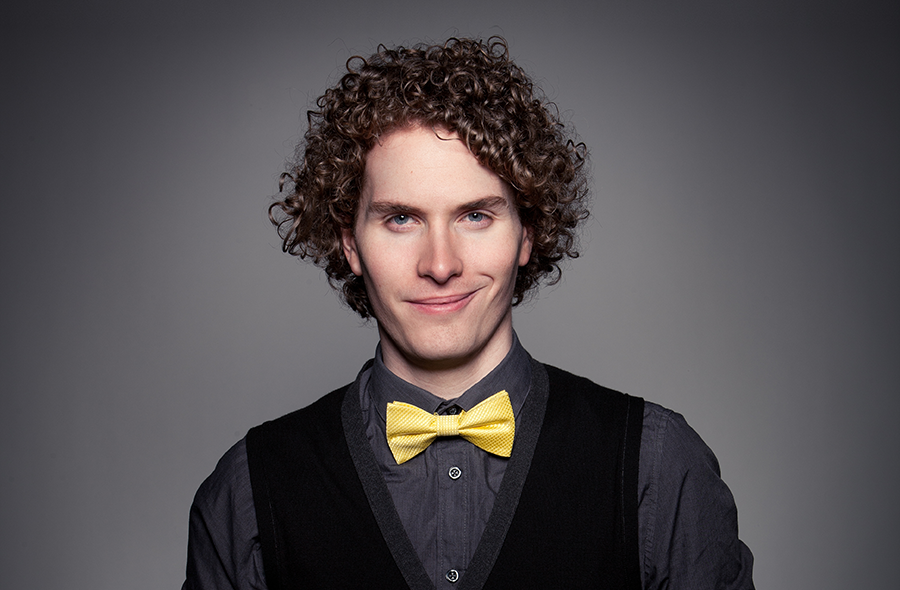 Glass brimming with red wine clink over rounds of congratulations. Jazz piano from the stereo system melts into the background chatter, a group of men in tan suits pose for a quick snapshot, then turn to the table set with hors d'oeuvres and dessert platters. Welcome to Dak Dillon's biggest party on paper he's been planning this event for several weeks. all things considered, the scene of this official launch party for his newest business venture has really been 10 years in the making it's hard to imagine the Mokane, Mo., native, only 23 years old, began his career a decade ago. But on March 12, Dillon added one more item to his expansive resume: the launch of his new business, Hub & Spoke, a creative design, branding and strategy agency, rooted in downtown Columbia, the expanding business has been active since late 2012 and is branching out to new clients and creative services every day.
The next big thing
Hub & Spoke's mission is simple: to help businesses tell their stories through clear and concise messages and visuals. The business's use of responsive Web design helps tell those visual stories with emerging technology. Responsive Web design is the method of Web creation to ensure that it appears and functions the same way on any digital platform, from computer screens to mobile devices to tablets and everything in between, "it just works everywhere," Dillon, the creative director, says. "Why should you have to pay for a mobile app, pay for an iPad app, pay for this, pay for that, when we can build one beautifully hand-crafted website, and it'll work on everything? Why not make your website work everywhere and be future proof?"
Despite the simple concept, Dillon says in the Columbia market, responsive Web is an unheard of thing. Where Hub & Spoke creates one website with functionality on multiple platforms, he says other companies might design multiple websites for different platforms that have to be updated frequently with the release of new digital devices. "There are great Web designers in all communities doing great things, and we're just trying to be that one in Columbia," he says. "We're on the forefront of this really cool thing. The Web is a very dynamic place, and it's changing so quickly." Building a handcrafted website is only one service that the business offers. Among other things, it works to help a business shape its image in whatever platforms it needs most. "The website is only one small piece of the puzzle," Dillon says. "For us, the website is the greeting card, along with brochures, videos and all of those other features. it's often the first thing you see from a business." The name Hub & Spoke serves as a representation of both the business model and creative vision for the advertising group. "I've always been a transportation nut," Dillon says. "So the name Hub & Spoke captures the connecting of people and brands, and it reflects my passion for transportation." His vision is for the creative agency to act as a central unit that provides support to the resources and clients that spoke off in different directions from his business relationships. Bringing clients into the future of technological communication is one way to do that. Web innovations aside, Dillon says the ultimate goal of Hub & Spoke is to provide clients a service to demonstrate the brand's uniqueness and creativity through recognizable visual design.
Meet the team
Despite dillon's long history of individual business management and development, he identifies Hub & Spoke as a collaborative creative effort. Dillon has been providing clients with responsive Web design services since November 2012 and formally started calling the business Hub & Spoke in January 2013. By then, he had moved into an office space on the corner of Ninth and Cherry streets in downtown Columbia and was in need of additional creative spokes for his business.
Matt Hembree, 27, became part of the team as the director of operations. His interest in visual design goes back to high school art classes and a lifelong love of technology. Originally from Jefferson City, he graduated from Columbia College in December 2011 with a dual degree in marketing and management.
By late January, recent Moberly area Community College graduate Jake Lichman, 20, joined the group of young ambitious entrepreneurs as a designer. His background in graphic arts technology helped bring a new perspective of design to the business. With an emphasis on simplicity and modern minimalism, the style of the business often makes use of negative space and clean design. "Our aesthetic is simple," Lichman says. "Simple text sometimes can do a better job of communicating rather than using too much flair."
The three share the downtown office space in what they agree is a relaxed, fun and collabora- tive learning experience. "When you have such a creative energy in a small space, it's a different way of thinking," Dillon says. In homage to the namesake of the business, the walls of the Hub & Spoke office are lined with vintage advertising posters for TWA Airlines. Spare computer monitors and light fixtures occupy the corner shelves. Near the entrance to the office, a table displays a half-filled bottle of Moscato next to a modern black-and-white tea set. "It feels like going home every day," Hembree says of the relaxed atmosphere. He notes that the small size of their business means constant communication that helps to drive projects forward quickly. "Since we all love technology, we want to know for ourselves what's new, as well as share that information with everyone else."
At the time of their official launch, Hub & Spoke served about 10 clients in Columbia and the surrounding area. Some were new businesses, such as Supplement Nation, looking for a way to brand themselves in their expansion. Others were less obvious rebranding clients, such as the government website for Callaway County, simply looking for a much-needed update. others, still, are clients that have worked with Dillon from the time he was in high school.
Rookie of the year
Dillon landed his first major promotions gig before he could even drive himself to the job site. When he was 13 years old, the avid transportation junkie had taken interest in NASCAR and used Microsoft Publisher to build a fan website surrounding the racing sensation. After six months of cultivating the site and gaining fans of his own, the eighth-grader received a cease-and-desist letter from the racecar company. Slightly intimidated about the legal action but mostly pleased by the accomplishment, dillon brought the letter to school to show his friends and teachers the stir he had caused. "I was very proud of it," he says. "I always thought: 'I'm going to end up hanging this on my wall some day. It's going to signify something.'" Although the letter brought the end of his first successful Web endeavor, it also opened a future in media promotions for the racecar company that had tried to bring legal action against him.
In 2004, Randy Neilson worked for NASCAR to acquire sponsorships for drivers Tony Raines and Danny O'Quinn Jr. He was looking for someone to create designs to present to potential sponsors when he was put in touch with dillon. "When I was first given his information, at the time he was just a young kid in high school," Neilson says. "But he turned out to be a diamond in the rough. Even at that young age, he was excellent at what he did." Dillon began creating 3-d model renderings of racecars with different sponsorships on them to demonstrate to potential sponsors how a partnership could benefit their image. From there, Dillon's work in the NASCAR world grew. While at a NASCAR event in Indianapolis, Dillon met five-time Motorsports Photographer of the Year winner Phil Cavali. Impressed by his work, Cavali offered Dillon a job with his NASCAR photography and website business. By his senior year of high school, dillon was attending 20 races a season on the track that he had grown up watching from the audience. "The adrenaline rush is amazing," he says of his young NASCAR photography career. "Nowhere in the world do you get the experience of being near 43 cars in a row going 180 mph throwing wind in your hair. It's like having a hurricane go by you every two minutes." As high school graduation neared, Dillon prepared to dive into his photojournalism career at the University of Missouri School of Journalism. Throughout his academic pursuits, he continued to embark on new business ventures.
A business tycoon in the making
Home for Dillon was always a creative hub. "When he was about 5, he had a business plan to build a hotel in our backyard," Dillon's mother, Margie, remembers. "His grandparents lived next door, and he also wanted to put a zoo in their backyard. But even at that age, he knew that a town like Mokane couldn't support something a big as he envisioned." When he was 8, Dillon asked his mother to visit Las Vegas to see Bill Gates speak. He never made it out to see the technology pioneer, but his drive to grow as a businessman has been persistent ever since. Dillon met one of his current longtime clients at the bank just before starting school at MU. Deb Hartley, chief business development officer at Advanced Radiology, was making a quick stop at the Bank of America when she spotted Dillon. "I was just in line with two young men waiting to talk to a banker," Hartley says. "I just asked them, 'You guys don't know anyone who can redo our website that wouldn't cost us too much money, do you?' then, both of them stood up and pulled out professional business cards for me to take. I think my jaw dropped." That serendipitous run-in would eventually become a continuing partnership. Dillon redesigned several of Advanced Radiology's websites and is set to help the business unveil a new project for its medical site. "It's so exciting to work with a young person that you truly feel in your gut is really talented," Hartley says. "It's a joy because they have those fresh ideas. They can teach me, too. It keeps me upbeat and motivated."
A constant flow of ideas and movement keeps Dillon motivated. After 10 years in the game, he doesn't see himself working a typical desk job anywhere in his future. "Now I get to go do meetings, and I get to go out and meet with people and work at 3 in the morning if I really want to, and it works well," he says. "So I love what I do, even if it stresses me the hell out. Whether that's in Columbia or somewhere else, iI see myself running my own show." Although the formal launch of Hub & Spoke is over and done with, Dillon doesn't see the momentum slowing anytime soon. "Hub & Spoke is not a new company," he says. "it's just an evolution of what I've been trying to do my whole life and taking it in new directions. Every day I can wake up and focus on making great design. I want everything I do to be a story, to be visual and to be compelling."
On the move
Back at the office, Dillon paces in his socks from his lime-green desk to a reclining chair, then back to the window overlooking Cherry Street. He has a meeting with Phillip Stewart of Supplement Nation, a company that is opening a new location in mid-Missouri and wants to redesign its website to reflect the expansion. Ss he waits, he works with Hembree to optimize Hub & Spoke's search engine hits by analyzing what key words Columbians search most often related to the Web design field. Lichman scans various font styles for a new assignment and prints off several samples. The discussion among the three shoots off from every direction as they work simultaneously on different projects. Among the stacks of sample designs and lists of project developments is a copy of the 2013 Chamber of Commerce Newcomer's Guide and Chamber Membership Directory. Pillon pulls out a piece of yellow ribbon from the launch party and thinks out loud about framing it. Ss the other two click away, Dillon ties the ribbon around a black model airplane stowed away on a shelf and gets back to monitoring his clients' websites.