Internet marketing: Tools and trends in 2011
Small-business owners and operators could easily be overwhelmed by the growing complexity of the Internet marketing toolbox. What tools should you select to get the most return on your investments — of both time and money?
Focusing on search engine optimization and social media marketing, for example, might mean there aren't enough resources to expand your e-mail marketing and improve your Web presence.
Then there are emerging trends, such as group buying on sites such as Groupon, which recently launched its daily coupon deals in Columbia. Google, which tried to buy Groupon, is about to shake up this marketing segment by launching its own version, Google Offers.
Although marketing strategies, of course, need to be customized at each business, the CBT sought some general advice from six experts at the university and local companies: Chris Groening, assistant professor of marketing at MU's Trulaske College of Business; Susanne Bylund, chief operating officer at Pure; Sean Cotton, interactive director at True Media; Anna Quast, a consultant for Word Marketing; Nelly Roach, co-owner of Caledon Virtual; and Scott Wendling, owner of Penguin Spark.
Following is a list of Internet marketing trends, compiled with the help of Entrepreneur.com columns by John Arnold and placed in alphabetical order. We asked contributors to rate them for potential effectiveness in the Columbia market and add occasional comments within the categories.
Blogging/microblogging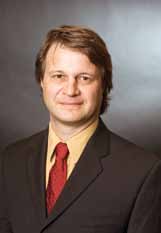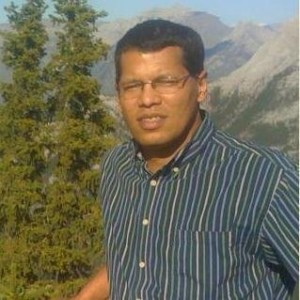 Groening: One of the benefits of blogging is the ability to interact with the readers of the blog. This can provide a company with valuable insights into the needs of its customers. It also can establish two-way communication with them for valuable relationship building. It's highly suggested. The downside: It does require ongoing maintenance.
Bylund: Blogging can be effective if executed properly. It must have a strong strategy behind it, and commitment is essential, so it does require an investment of time. Remain focused on the target audience and their interests. Do not speak in generalities in blog posts; keep content relevant, interesting and unique to your readers.

Sean Cotton
Cotton: For the Columbia market, blogging presents an opportunity for business leaders to have some of their key employees help define and promote the company vision. As a local marketing tool, the benefits of blogging are residual and would be realized most among a very engaged portion of a business' current customer base who would follow a well-crafted, informative blog that provides them helpful and/or interesting information. If these individuals are active on social networks, there is the possibility that a viral sharing could develop among their social network. It should be viewed as a long-term strategy to develop and promote the company image. Marginal effectiveness.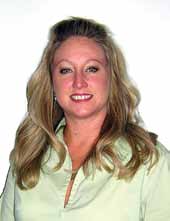 Quast: Not only does regular blogging help with the SEO of your website when tied, but it also can be valuable in establishing you as a resource and an expert in your field. The key to successful blogging is making sure that what you are writing about is considered valuable by your audience. High effectiveness.
Roach: By and large, customers work with companies they like, and just like people, they tend to like companies more after they get to know them. Companies, products and brands (also just like people) tend to take on a personality. So let your customers get to know you by offering a blog on your website. A blog also can offer a simple and easy-to-use platform for posting news, updates, information on new products, employee recognition and recent awards. The two most common forms of microblogging are Twitter and Facebook status updates. Arguably, though part of an overall social network tactic, microblogging represents a proven and effective method of communicating with an existing customer base, especially when reduced to a call to action.
Wendling: Blogs are a great way to add value to a website by enhancing its content. However, they take a lot of time and money, so you might want to start with a microblogging service such as Twitter. Microblogging is the fastest, easiest and cheapest way to get information out. Businesses typically have less followers on microblogs such as Twitter than social networks such as Facebook, but the followers tend to be more engaged and likely to share your information. (Content is king. If you're not providing valuable content on your website, blog or social networks, people don't have a reason to engage with you or your business.)
Coupons, discounts

Groening: These are great ways to stimulate new business and get lapsed customers to return. Coupons and discounts must be used judiciously so that the customer does not grow to assume that the reduced price will always be there. Firms need to determine how to turn a coupon-generated customer into a profitable one.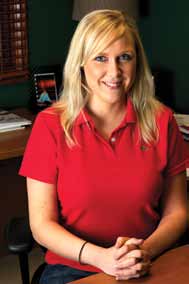 Bylund: We haven't used this much, but it can be a successful tool for some clients looking to introduce a new product and for targeting college students, young professionals and retail customers. Collective couponing, such as Groupon, is quickly becoming very popular. It might be a good strategy for some, but it's important to manage the profit margins for your business while using this tactic.
Cotton: The success of Groupon, Living Social and numerous other coupon-oriented websites and programs highlights the immediate effectiveness of this marketing strategy. Time will tell if these type of programs lead to long-term customer growth and brand building. Untested to effective.
Quast: Highly effective for product categories. Consumers today are more conscientious about their spending, and when an established relationship isn't there, they will often seek the best price as an entry to a new vendor. The ease of Internet coupons and discounts makes these savings even more desirable.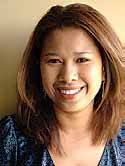 Roach: The effectiveness of coupon marketing will largely depend on your business, your product and your brand. If you have a highly transactional customer (always shopping for the best deal), then couponing is critical, especially online where direct response can be extremely easy and highly effective. If your customer is more of a loyal fan, coupons will turn that relational customer into a transactional customer very quickly.
Notice that Starbucks, for example, typically offers special deals to its customers who are already at the store (as a reward for being there, of course) rather than reaching out to the general public.
Wendling: Coupon marketing is the new black. It works well in many situations and makes any business look good. The downside is coupon marketing can be very expensive and only covers a short amount of time.
E-mail marketing
Groening: This is a tricky one. Will the e-mail get through spam blockers? Will the customer read it? If the customer voluntarily signs up for a company mailing list, results are much better than if a store purchases the mailing list from a third party. Firms should monitor the frequency of the e-mails as well as make sure that the content is of value to the customer. Firms may even opt to have multiple mailing lists. For instance, a clothing store may maintain separate ones for male and female customers.
Bylund: Can be a highly effective tool to build familiarity with your brand and grow loyal customer relationships, in particular with an adult target audience. E-mail marketing is underutilized in Columbia right now, but we expect to see a trend toward more e-mail marketing during the next year, as e-mail databases and messaging become more targeted.
Cotton: The general positive consumer response to e-mail as a marketing tool can be contributed in part to the fact that it provides more privacy than social networks and the flexibility to respond at a time that is convenient. The low cost to the advertiser for e-mail marketing combined with the customer response makes it one of the most efficient advertising channels available. Any business that can provide valuable offers and/or fresh information to its customers on a regular basis should view e-mail as a vital component of its marketing strategy. Effectiveness: important to essential.
Quast: Can be highly effective if, again, content is considered valuable by the audience. Because recipients opt in, they are already interested and open to receiving what you are sending. E-mail marketing, when done right, can be a great long-term relationship builder and is also very measurable and easily changeable.
Roach: E-mail is dying as a form of marketing communication. E-mail sent by a company to a customer (current or potential) for any other reason than a direct response to a question, a receipt or a confirmation is considered spam, not legally, but by the reader. To use e-mail marketing most effectively, use it only when you have something important to say that's genuinely interesting and of immediate benefit to the customer (such as, "Our new product is out, and you can order it here right now for a discount before anyone else can."). These messages will be that much more powerful when they are few and far between and will create a much more powerful sense of urgency and perhaps even word of mouth.
Wendling: People spend more time reading e-mail than anything else on the Internet. This makes it vitally important to any business. Make sure you follow anti-spam laws, however. Besides breaking the law, you might be subjected to public criticism on social networks.
Location-based marketing
Groening: Interestingly, this method might be best for businesses targeting out-of-towners. For instance, people driving through or visiting Columbia might be looking for restaurants, and location-based marketing can provide them with dining options.
Bylund: The success is highly dependent on the type of business you are operating and your goals. Location-based marketing can be effective if used for certain target audiences in combination with strategic social media tactics.
Cotton: Currently, about 21 percent of cell phone users use smartphones and thus have the capability to use apps such as Foursquare and the like. And only a percentage of those people actually use Foursquare right now. However, it is very easy for a business to provide specials to someone who would take the time to check in at their business location and good customer service to boot. Due to the social environment, these types of specials can gain popularity as awareness of them increases. Businesses can promote location-based specials via in-store signage and social networks at a very low cost. Effectiveness: marginal to growing importance.
Quast: Medium effectiveness, especially for retail. The deterrent we hear from some consumers is that they are not comfortable being that transparent with their local whereabouts. Parents, especially, have concerns about their adolescent children. Young adults seem to be the largest participants, therefore industries targeted toward them are likely to see the best results.
Roach: Location-based social media is still in its infancy but gaining maturity and rapidly. This tool is most effective for hours-based retail brick-and-mortar businesses when combined with a good mobile strategy. For others, it's good to have as a source for additional inbound links for generating website traffic and SEO value.
Wendling: Foursquare, Gowalla and other location-based social networks are becoming very important for retail and restaurants. It gives you the opportunity to interact with customers while they're in your business as well as the ability to reward them.
Mobile phone marketing
Groening: If the business can target a specific audience rather than having no knowledge of the receiver of the ad, then this method might make sense. Otherwise mobile marketing could be used to spread awareness or branding. However, whether and how often customers pay attention to mobile ads should be considered.
Bylund: Mobile marketing is highly effective when communicating with an audience that is often on the move. SMS campaigns are effective if you can communicate a strong call to action that a user can immediately complete. Mobile websites, known as mobisites, and applications are much more useful in situations when the call to action might not be as time sensitive but is still a call to action that people would want to engage with on the move. Mobile marketing is a cost-effective tactic given the right target audience.
Cotton: SMS/text marketing can be a very effective direct response tool, and mobile Web display advertising can make an advertiser stand out in the marketplace among people who use their phones, iPads et al to regularly surf the Web. Mobile paid search is also an option for businesses that want to incorporate such things as click-to-call. Reach is still limited in Columbia (with the exception of SMS) but is constantly growing. Effectiveness: marginal but becoming more effective/important.
Quast: This is also an opt-in program, and due to the convenience factor, it can be effective. The biggest successes so far have been marketing containing coupons. Data perceived valuable (concert announcements, for example, or other information that makes the recipient feel part of a select group) can also be effective. But straight marketing messages will likely fail, as consumers see this as an intrusion.
Online advertising
Groening: In general, targeted ads will be most effective for small businesses. General advertising can be used to build awareness of a business. For instance, if a new business like a Brazilian restaurant opened in Columbia, then the owner might wish to do online advertising on a local destination website, such as one run by a local newspaper.
Bylund: Depending on the target audience, online advertising can be an effective tool when implemented as part of an overall comprehensive marketing plan and together with a creative call to action. Social online advertising is a viable low-cost option that allows for strong segmentation. In these cases, it is best to pay by cost-per-click, unless your goal is only related to increased community awareness.
Cotton: About 34 percent of the time spent engaging with media is done online, slightly less than TV. However, only 9 percent of media spend in 2009 was devoted to online advertising. As with paid search, all impressions and traffic generated through online advertising can be directly measured. An important distinction, though, is that though search advertising is primarily a direct response channel, online display advertising reaches people while they are consuming content similar to TV, radio and newspaper advertising. Therefore, evaluating returns of online display advertising should not be limited to site traffic generated but to the overall exposure and reach with the market to the target audience and the associated lift in awareness and response. Effectiveness: essential.
Quast: Can be highly effective if the right audiences are targeted and tracked. Another key is making sure the website (or wherever they are driven) is effective.
Wendling: Affiliate advertising is the most overlooked form of advertising by local businesses. Affiliate advertisements are referral sales from one website to another. Businesses place an advertisement for another business on their site, and if that advertisement leads to a sale, then the business gets a commission. When businesses work together, it increases traffic and conversions. Because you only pay for conversions, the risk is very low.
Online video
Groening: Online videos are best for companies that need to convey visual information. The types of businesses that this is best suited for can range from rental agencies that wish to show display rental properties, used car lots to show inventory and landscape or interior design firms that wish to show completed projects.
Bylund: Using visual elements, such as video content, to position a product or service is a highly engaging and very effective way to communicate. Don't just inform; engage the heart and mind when telling your story.
Cotton: YouTube alone reaches 47 percent of the age 25 to 54 demographic in Columbia in a given month. Recent studies have shown that up to 75 percent of all Internet users view online video each month. Within these video sessions there are numerous opportunities to insert video advertisements as pre-roll or mid-roll video 15- or 30-second ad units. Similar to online display, these ads can be targeted geographically, demographically and contextually, thus providing the opportunity to repurpose TV advertisements and extend the reach of a campaign online. Hulu offers viewing sessions of premium TV shows and is the preferred medium for many of the younger generation. On the other hand, much online video content is user-generated. This type of content might or might not be suitable for a business to advertise within. Effective but potentially risky.
Quast: Effectiveness: currently medium. Although people are becoming more and more interested in video, it's not enough to just put a video about yourself or company out there. The video must be compelling to catch on, and often that means it's outrageous of some variety. Effective videos can gain a lot of attention and, if investments are low, can provide a good ROI, though the ROI tracking can be tricky.
Roach: At this point, video is still lower on the list for one key reason: production. If you have videos already, post them. If you're considering investing in the production of video for your site, blog or social media, give considerable thought to some of the other tactics outlined here. They are likely much better candidates for a strong return.
Wendling: YouTube and other video sites make using video on the Web as easy as uploading a photo. Video can really enhance your content, but don't make video for video's sake.
Paid search
Groening: First, firms should determine whether expected profit generated from paid searches will offset the cost of the search. A paid search might be better for businesses that hope to be able to conduct a large volume of business with the customer acquired through the paid search.
Bylund: Can generate good results but is not recommended as a stand-alone tactic. Paid search tends to work best if you also have a strong organic search presence. It's also important to ensure that your website is a strong tool so that if and when users arrive at your website, they arrive at a strong representation of your brand or product.
Cotton: Numerous studies have shown that more than 85 percent of all Internet users use search engines on a regular basis. The advantage of paid search to advertisers is that they can choose which terms they want to display for and only pay when a searcher clicks on their ad and goes to the business' website. If tracking such as Google Analytics is installed, ROI can be directly measured to the keyword level. The only question is: Why would a local business with a website not use paid search for advertising its business? Essential.
Quast: Can be highly effective, especially in categories that are unique. Common categories result in higher competition and, therefore, higher prices. Also, it can be very time-consuming to determine what keywords/ads will produce real qualified leads. However, when a category is unique, investments are low, and efforts can be worth it if there are staffing resources to manage.
Roach: This is getting farther and farther down our list. Again, it's not that it isn't effective, but it's increasingly cutthroat and commoditized. Margins associated with the returns on search engine advertising are dwindling and will likely continue to dwindle, possibly at a faster pace.
Wendling: Search engine pay-per-click advertisements have been a staple of Internet marketing for several years. It allows a business to get in front of a potential customer when that person is actively searching for your service. Paid search advertisements are like getting premium shelf space at the grocery store. With new competition from other forms of paid advertising, search engine pay-per-click might become even more affordable.
Podcasting and online radio
Groening: Long-form communication is best for appealing to customers who want a great deal of information, especially about specialized interests and hobbies. For instance, gardeners might listen to a podcast about gardening created by a nursery.
Bylund: Could be a fun addition to an overall marketing campaign but not as the only tactic. Success depends on who your target audience is, but podcast, vodcasts and online radio do allow a brand to create content and to develop a loyal following of listeners. It's hard to measure ROI, and it's probably not the most cost-effective way to raise initial awareness.
Cotton: AM/FM online simulcast and streaming radio (such as Pandora) each have about a 5 percent reach to the Internet audience. Therefore, repurposing audio creative through these channels can provide incremental reach to a radio campaign. Because these channels are accessed through a laptop or mobile Internet-capable device, banners can also be displayed to people as they are listening to program and advertisements, which adds a visual element to the marketing message. The average CPM (cost per 1,000 impressions) is also usually much lower for online radio. Marginal to effective.
Quast: Medium effectiveness. This is definitely catching on due to people's preferences to get their information on their own schedule. Production can be fairly inexpensive also.
Search engine optimization
Groening: This type of advertising is important for businesses in a crowded field. It might not be too important for businesses of a particular type that all fit in one screen. However, it may be appropriate for business types that have a high number of competitors, such as car repair shops, restaurants and churches.
Bylund: If you have a Web presence, you should invest in a strategy to increase SEO. It is a highly effective tactic with good ROI, and it provides a means to measure results.
Cotton: Due to the fragmentation of search results, it is very important that a business' website be optimized to display as prominently as possible for the key terms that describe its products, services and location. Essential.
Quast: Highly effective. In today's world, showing up on the front page of Google is vital because people will only go so deep before making a choice or modifying the search.
Roach: I have mixed feelings about SEO. I don't doubt the importance (or even the effectiveness) of it, but I do feel that it's been given too much priority in the minds of many marketers. In the end, the importance of investing the time, effort and human resources in an SEO effort needs to pay off — in sales. If you can't determine the return of those investments, it's likely better to place those investments elsewhere.
Wendling: SEO should come naturally if you are providing good content. If you have maximized the current potential of your website and have the budget or time, work on tweaking your SEO. If you are on a tight budget, just focus on creating great content.
Social shopping/social network marketing
Groening: Social shopping can be group discount sites, shopping marketplaces or communities of like-minded consumers. Firms that want to boost sales are the kind most likely to benefit from this type of promotion. For instance, a new yoga studio might wish to offer a group discount to attract customers. This works especially well for businesses where the marginal costs are small. For instance, the difference between leading 20 yoga participants might not be much more than leading 10. However, for a firm where there are more fixed costs, group discounts might not be as cost-effective.
Bylund: Columbia is a rather tight community, so social networks are a good way to engage. Businesses need a strong strategy and a clear direction on what marketing outcomes are desired. Don't be afraid to have an opinion! Engage! Don't just conform to social media because your competitors have a Facebook page. Have a strategy.
Quast: Can be highly effective, depending on the industry and the content. Product industries can do very well by offering coupons, consumer testing, etc. Service companies can do well if they are providing valuable information the consumer is seeking. Similar to blogs, social media offers an opportunity to position oneself or one's company as the expert and as a resource.
Roach: Social site advertising is an area I think we'll see some increased returns. With most social media, advertisers have a distinct advantage over search media; the visitor is not looking for your product or service. How is that an advantage? The customer is not in a research-and-find-the-best-deal frame of mind. It becomes more of an impulse-buy opportunity, and you are considerably less likely to be surrounded by competitors.
Wendling: Social marketing might be more important than your website. Businesses that don't utilize social marketing in some way will have a difficult time keeping up with their competition. Social networks are incredibly important, and Facebook is king. Your business should have a Facebook page, not a profile. Creating a personal profile instead of a page for your business is the No. 1 mistake people make. Facebook advertisements are cheap and allow businesses to advertise to customers in a more personal way. The ability to target your advertisement by various demographics and the low cost make this a great way for small businesses to get into the pay-per-click world without the complexity of search engine advertising.
Website content
Groening: This is one area where every business should have a presence. For the most part, websites are a very inexpensive method to stay in contact with customers and provide up-to-date information. At the very least, store hours, directions, goods and services offered can be displayed.
Bylund: If you have a website, content needs to be relevant and interesting. Fresh, relevant content can be a cost-effective way to enhance customer engagement and build loyalty. Many consumers' first interface with a brand is through its website. Thus, it is imperative to build a strong, informative and engaging website for your brand.
Quast: Highly effective for SEO purposes and because visitors must find what they are seeking quickly. Sites perceived as non-relevant are quickly abandoned for the next listing on the Google search.
Roach: Everything begins with the website. It's the essential part of any online strategy and the hub through which most, if not all, of the other tactics will flow. Without a website, other online strategies, for the most part, have no foundation.
Wendling: Your website is your virtual office/store on the Internet. As more forms of online marketing develop, it becomes increasingly important. Having a call to action is incredibly important. Without it, traffic to your website is potentially wasted. When customers are on your website, give them plenty of opportunities to purchase something, join your e-mail list or contact you in some way.