This story originally appeared in the August 2023 Agriculture issue of COMO Magazine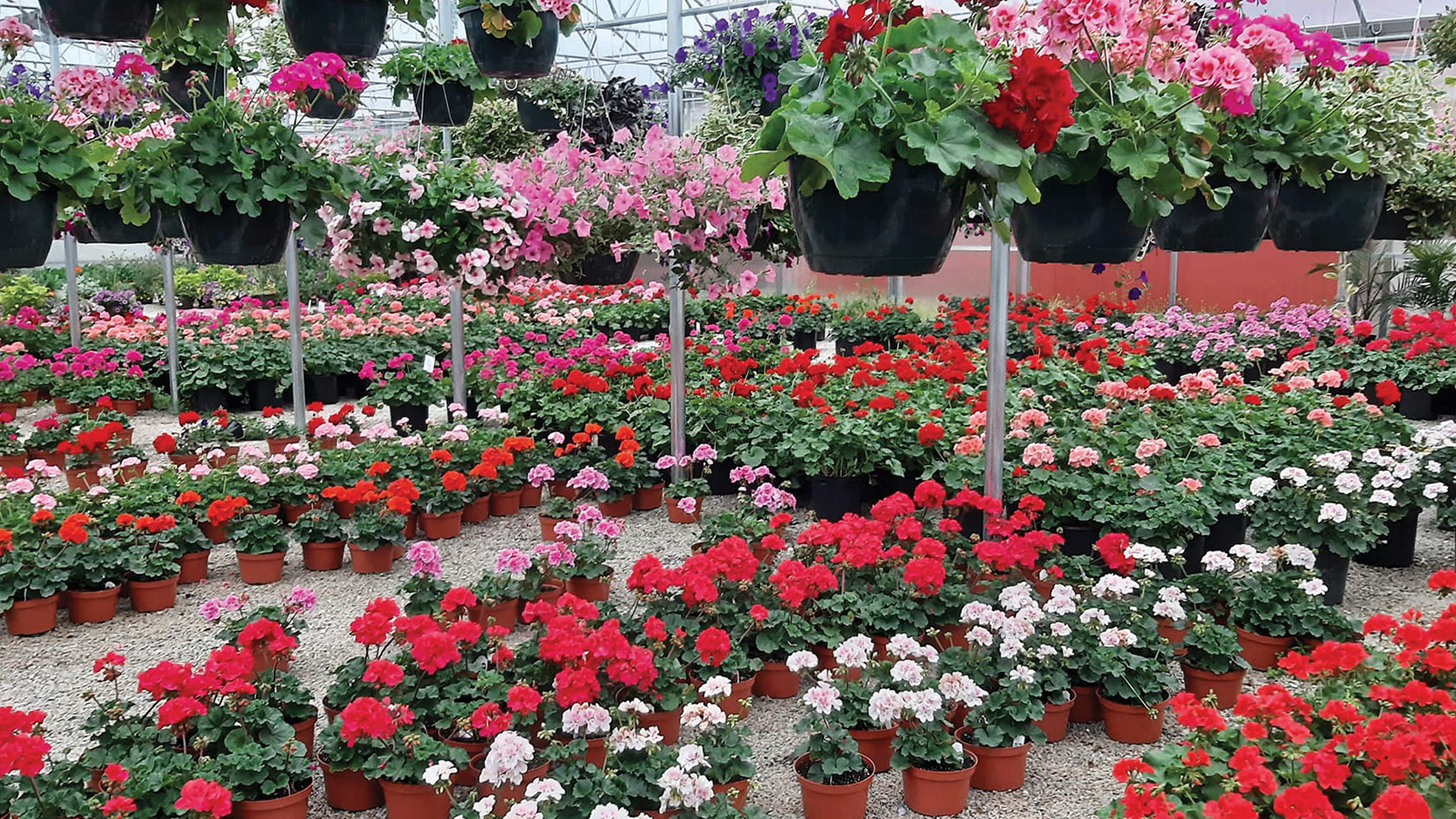 Mid-Missourians flock to family-owned Strawberry Hill Farms every spring and fall to fill their flowerbeds and vegetable gardens.
If you've ever spoken to friends about wanting to start a garden, it's likely they have told you to visit one place above all others: Strawberry Hill Farms.
With 28 buildings spread out over two acres, the farm offers a bevy of herbs, flowers, shrubs, tropicals, and houseplants. It's a massive operation, but Strawberry Hill Farms is in a league of its own because nearly all of its plants are grown onsite.
"We've grown about 90 percent of what we sell," says owner Steven Sapp. "We just grow what we think people will want."
One of the largest retail greenhouses in the state, Strawberry Hill Farms still manages to sell out its inventory every season. The farm is closed in summer and winter, which gives employees plenty of time to grow the next season's batch of weather-appropriate plants.
These days, Strawberry Hill Farms is an expansive hotspot for gardening enthusiasts, but the family farm had humble beginnings.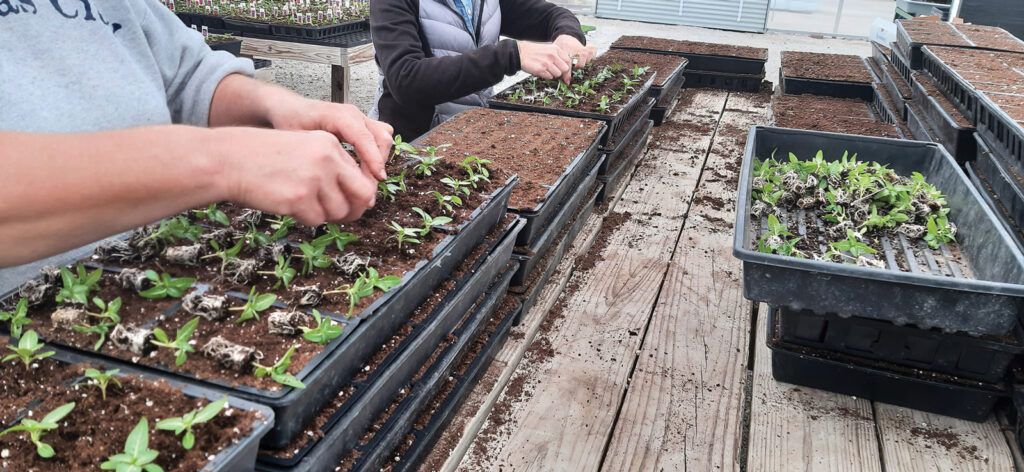 Milk Carton Milestones
Strawberry Hill Farms was originally founded in 1980 by Sapp's parents, who had been raising and selling vegetables as a side business.
"My parents started this operation with one little greenhouse," Sapp says. "My mom was a school teacher, so she would bring home those little cardboard milk cartons from school, cut the tops off them, then they would plant tomatoes in them."
Throughout the 1980s, the farm began to expand, prompting Sapp's parents to quit their jobs and pursue farming as a full-time endeavor. They planted a strawberry field, allowing customers to pick their own berries. Though the farm no longer offers pick-your-own strawberries, the name Strawberry Hill stuck.
"I worked in the business since I was a kid and helped raise a lot of vegetables," Sapp remembers, explaining that his childhood inspired him to go into the family business. "I ended up going to MU and got a degree in agricultural systems management, then when I came back from college I started working [at Strawberry Hill Farms] full time. My focus was to try to build the business bigger and supply more variety and volume."
In 2011, Steven and his wife, Amy, officially purchased Strawberry Hill Farms from his parents. Since then, the Sapps have worked side-by-side to make their business a success.
"It's not always easy, but we get along great. We like working together," Sapp says. "We each have our strengths, but we're both available for whatever might happen. There's some not-so-glamorous things, but we're not afraid to do all the dirty work. You gotta be willing to do all the facets of the job."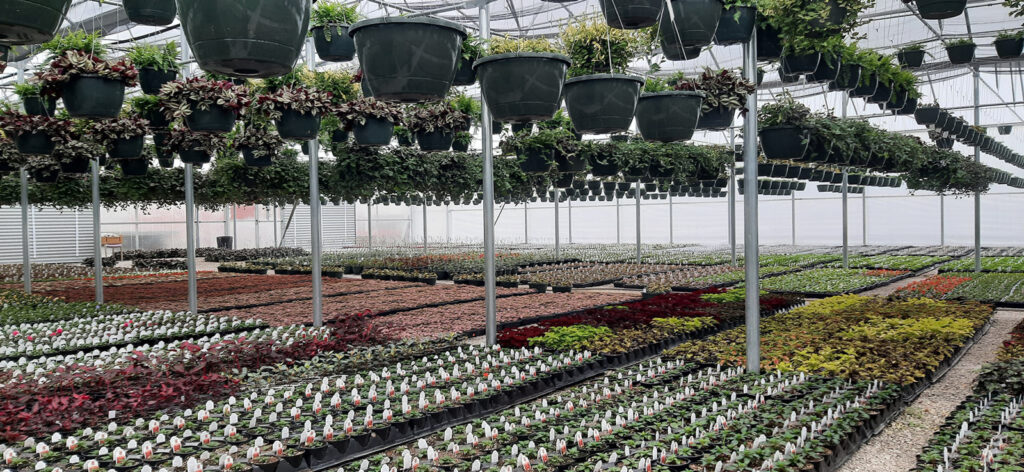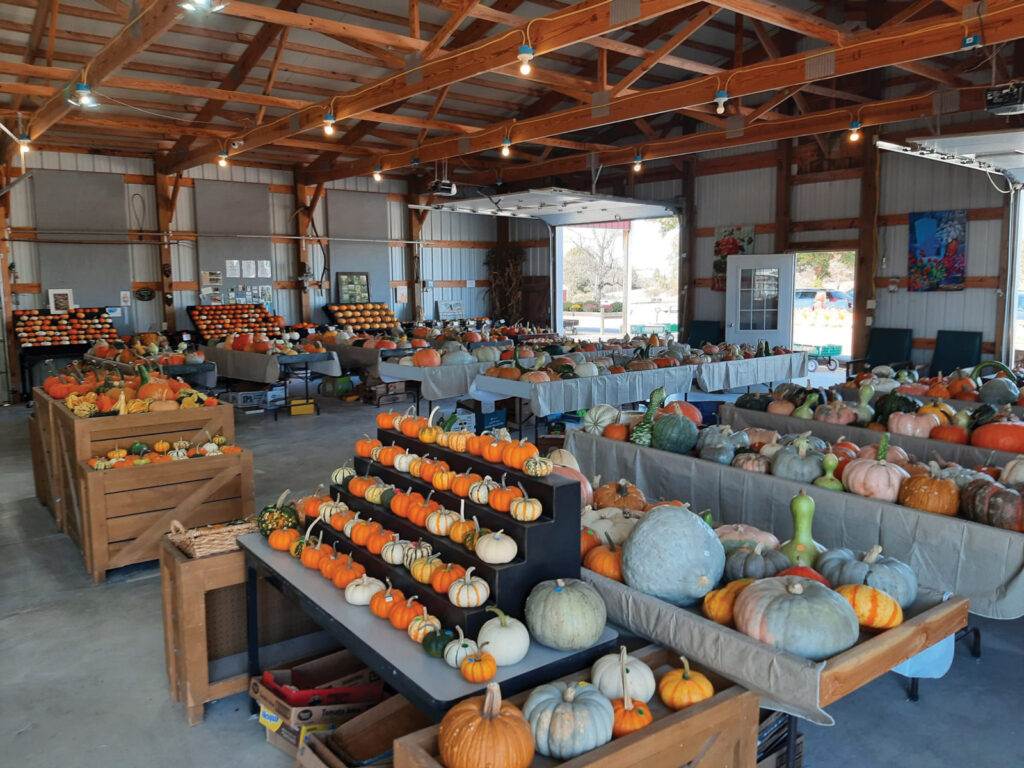 Families at the Farm
Strawberry Hill Farms has expanded far past the immediate Sapp family, as the operation requires a significant amount of labor to run smoothly.
"We take a lot of pride in taking care of the products we grow, so the majority of everything that's grown, we water by hand," Sapp says. "We're not automated on everything, so it's a lot of labor-intensive practice. In the end, I think it's well worth it, because it shows in our products."
This hard work is evident in all of Strawberry Hill's offerings but shines in its vegetable plants, which are among the farm's most popular products. Though they aren't the most profitable crop — smaller vegetable plants are sold for $2.49 — Sapp explains that it's important to him that customers can buy healthy starting plants at reasonable prices as a way to help economically feed their families.
That's a mission that is shared by many of Strawberry Hill's employees, as Sapp continues: "We've been really blessed with a lot of good people over the years. It's seasonal, so sometimes employees come and go, but there's some that have been with us for over 20 years. When you see these people every day, it does become kind of a family."
More than that, Strawberry Hill Farms has become a place where families can grow both plants and memories together. Sapp describes seeing multiple generations peruse the farm, enjoying the greenery together.
"We try to provide a good family atmosphere, and parents, children, grandchildren all come together," he says. "I constantly run into people who say, 'I used to bring my grandmother down there and we would spend hours looking at the plants' or 'I came there this spring with my mother and kids,' so [coming to Strawberry Hill] is kind of a family outing."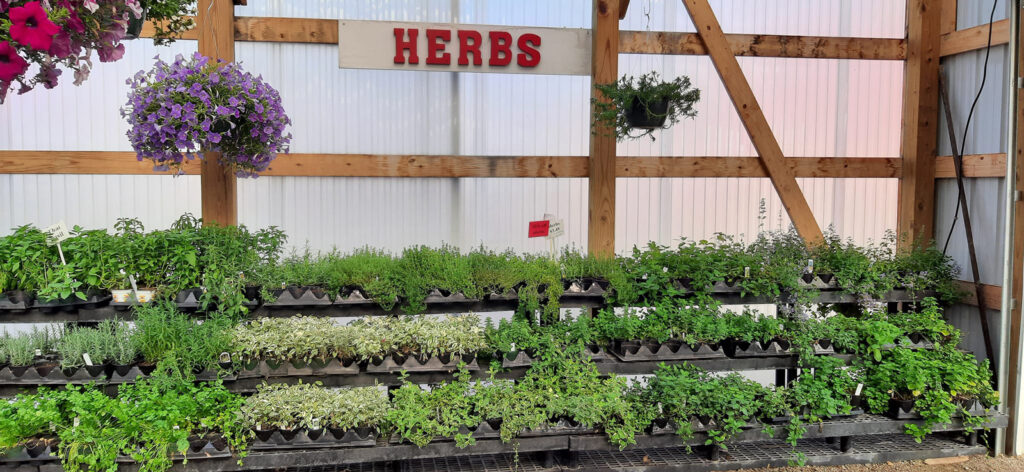 Farming for the Future
Since its founding in 1980, Strawberry Hill Farms has become a staple in Columbia and the surrounding communities, helping individuals and families cultivate gardens that are both functional and beautiful. Still, like any good business owners, they are always looking for ways to improve.
"For the last couple of years, we've been trying to improve our structures," Steven says, explaining that they have been making changes to Strawberry Hill's many greenhouses in order to make them more user and customer-friendly. "We're almost to the point where we're about as big of an operation as we can handle. Now, we're just trying to make it more sustainable and easier on everybody involved."
After more than 40 years in business, Strawberry Hill Farms shows no sign of slowing down, which is evidenced by Steven's position on — and this might sound funny — gift card expiration dates.
"We sell gift certificates, so a lot of times somebody will call and ask, 'Oh, is this expired?' and I say, 'No, not until we do,'" he says with a laugh. "Hopefully, we'll be able to do this for a long time, and maybe our kids will be interested in doing it in the future. It's hard, but to see something that you've started, planted, grown, and taken care of yourself, then to see someone pick it up and want to grow it and care for it further … Seeing it to the end like that is so satisfying, and we've really appreciated all the people who have supported us over the years."
---
Strawberry Hill Farms
3770 E. Highway 163
strawberryhillfarms.net
573-449-1631