Custom Luxury – The Girard Homes Way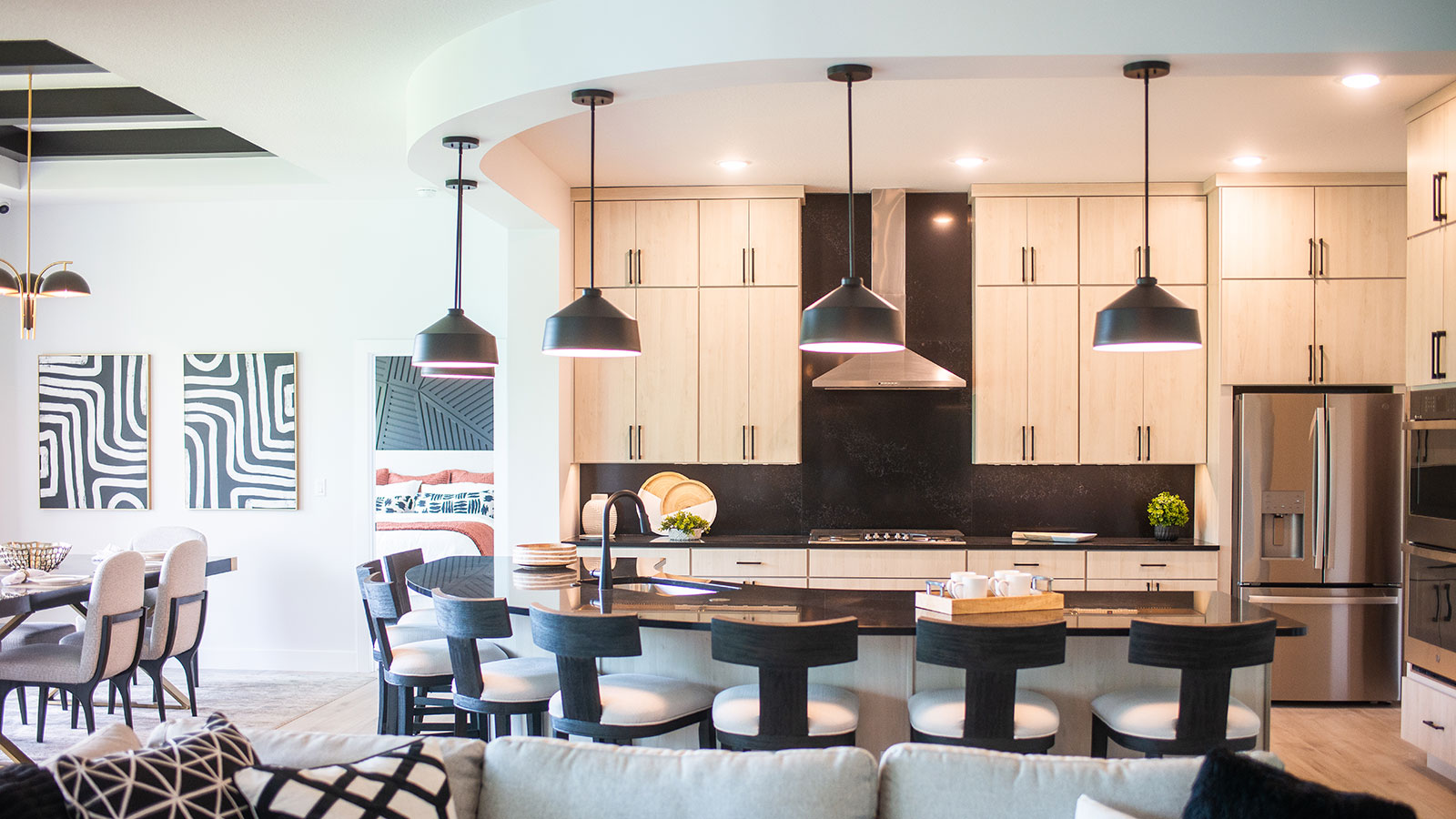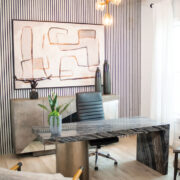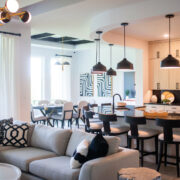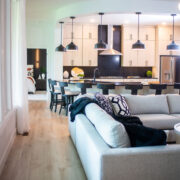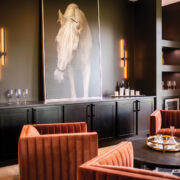 View Gallery
Brothers head up business as third-generation owners.
If your idea of a dream home is a new build brimming with modern features and luxury finishes that defies cookie-cutter styles, Girard Homes may be the builder for you. 
GH has been in business since 1983, becoming GH in 2016, and currently is in its third generation of ownership. Clients receive guidance at every step of the building process, from choosing a lot if they don't already have one, to picking out the bathroom tile.
Building is in the blood
At just 28, Zack Girard and his brother, Parker Girard, 27, co-own GH. The genesis for GH began with Zack and Parker's grandfather, Howard Buescher, and their mother, Sue Girard, who went into business building homes in 1983 in Melbourne, Florida, where Zack and Parker grew up.
After graduating from high school in Melbourne, Zack Girard came to Columbia to attend Mizzou, where he earned a business finance degree with an emphasis in real estate investing.
"I got my real estate license when I was 18," Zack says, "and started working with a brokerage [firm] here in town. And that's how I got my feet wet with the local real estate market."
That early career move would later position Zack to open Boulder Realty, an in-home brokerage firm within GH.
"My senior year [of college], I started talking to my mom about building a house here in town — just to kind of go through the building process and see what that looks like," Zack explains. "I built the house and it worked out pretty well, and then we kind of kept going from there."
Parker Girard followed Zack to Missouri a couple of years later to join the company. He works as a new home specialist who helps clients with all of the preliminary business — finding a lot, picking a floor plan, and navigating contracts. GH has built just more than 100 homes since opening.
"We're going on our ninth year here in Columbia," Zack said. "So it's a family-owned and operated business."
GH employs 10 full-time employees, including an in-house architect, and interior designer, Becky Erdel. GH also does home remodels, and 100 percent custom homes if you don't find a floorplan to your liking.
The model home business model
The home for sale at 1604 Morning Dove Court in the Old Hawthorne subdivision is one of GH's model homes. And you can buy it fully furnished and decorated.
The 4,390-square-foot home with a walk-out lower floor features five bedrooms, five baths, and a three-car garage. The home follows The Flint floorplan, one of 12 luxury home floorplans readily available for clients to choose from. And because it's a model home, it has regular open hours when anyone can pop by to take a look.
Most of the floorplans are available with a slab foundation or walkout and range in size from 1,740 to 4,557 square feet. The exterior of the homes features a modern aesthetic, with multiple roof peaks, and lots of texture — stucco, stone, wood, board, and batten siding. Some have a southern California vibe with a touch of mid-century modern flair. The Morning Dove property has a white stucco exterior, with black stucco trim and black garage doors.
"There might be one other builder in town that has model homes that are open consistently, but it's not as common in this area, but that's how we kind of run our business," Zack explains, adding that model homes help prospective clients get a feel for how they do things. "We sell them on a 12-month lease back. So we'll actually sell the model home to a client, and then we'll rent it back from them so that we can keep displaying it to other potential buyers."
The home's interior is elegantly appointed in classic black and white to match the exterior, with splashes of shimmering gold accents. And just like the exterior, the inside is brimming with interesting textures and finishes chosen by Becky, who has been with GH for three years.
Custom luxury finishes
"Not only do I stage the [model homes], but I pick out everything," she says, explaining her role as interior designer for GH. "I pick out all the finishes [for the] interior and exterior.  And then I work with clients to help them pick out everything from the shingles on the roof to the toilets in the bathrooms. We help them with everything."
Becky says clients appreciate the guidance because for as fun as it is to pick out bathroom tile and lighting fixtures, it's a big job and decision fatigue is bound to set in. With a professional designer guiding them through every step, clients feel confident in the finishes they select.
And to top it all off, GH's in-house drafter creates 3D renderings of the chosen floor plan, complete with finishes and furnishings — not unlike the 3D models that many popular HGTV shows rely on to help viewers understand the designer's vision.
"They don't have to worry about not being able to visualize their house," Zack says about the design process. "Our whole idea is that we're trying to make it easy on the client."
When you walk into 1604 Morning Dove Ct., you will immediately notice the open-concept floor plan and how much natural light there is. To the right is a small dining room currently staged as an office, and two small bedrooms connected by a Jack-and-Jill bathroom are to the left. The bedrooms throughout are decorated in black, white, and gold. But it's the textures Becky chose that make each room pop. The bed linens and pillows enjoy accents of embroidery, tassels, and pom poms. Large, abstract art pieces grab attention in every room. Sculptures and baubles ad interest with ripples, grooves, and ridges.
Just beyond the foyer is the great room inviting you to relax. In the great room, Becky had three drywall panels suspended from the ceiling, and each had lighting on top that illuminates the ceiling with warm ambience.
"You know, it's a large space," she explains." I wanted to define this space without taking up floor space. So I did that with all the ceiling details. So, it visually divides [the space] without taking up floor space."
The real show-stopper on the main level is the enormous chef's kitchen. It boasts a unique, curved island that seats eight. And small amenities make it luxurious: vertical power strips that pop up out of the island's countertop; soft-close cabinet doors and drawers; and lights underneath the lower cabinets that give the whole room a homey glow. An enormous walk-in pantry rounds out the luxury kitchen.
Another show-stopping room on this level is what Becky staged as a relaxation room off the great room. The original floorplans indicate this space could be used as another bedroom, but she had a different vision for it. Four gorgeous square brown velvet club chairs invite guests to take a load off. Two built-in wine refrigerators and built-in storage make this a super unique room.
"[I wanted a room that was] dedicated to listening to music, reading a book, the conversations with friends having a glass of wine," Becky explains. "And everybody that walks in wants to sit down and have a glass of wine there."
Head downstairs and prepared to be wowed by a whole other huge living space. At the bottom of the stairs is an office/craft room that is separated from the rest of the space by a glass wall and door. Side-by-side desks with upper cabinet storage and task lights inspire productivity, and two square bean bag chairs soften the workspace.
The rest of the lower floor includes a spacious living room, a full kitchen, and space for a pool table. Two more sunny bedrooms and a luxurious bath round out the lower floor, which walks out into a yard overlooking a wooded lot. Two covered patios, one on each level, make outdoor entertaining easy.
In addition to the property on Morning Dove, another model home can be toured at 140 N. Luna Lane. Zack says they have about 20 lots in the new phase of Old Hawthorne North that they'll be building on this year.
"So that's going to be a big focus for us this coming year," Zack says. "But we build pretty much all over Boone County and even into some of the surrounding counties. We've got some jobs in Boonville and in the Fulton area."