Photos by Chris Padgett
This article originally appeared in the February 2023 issue of COMO Magazine.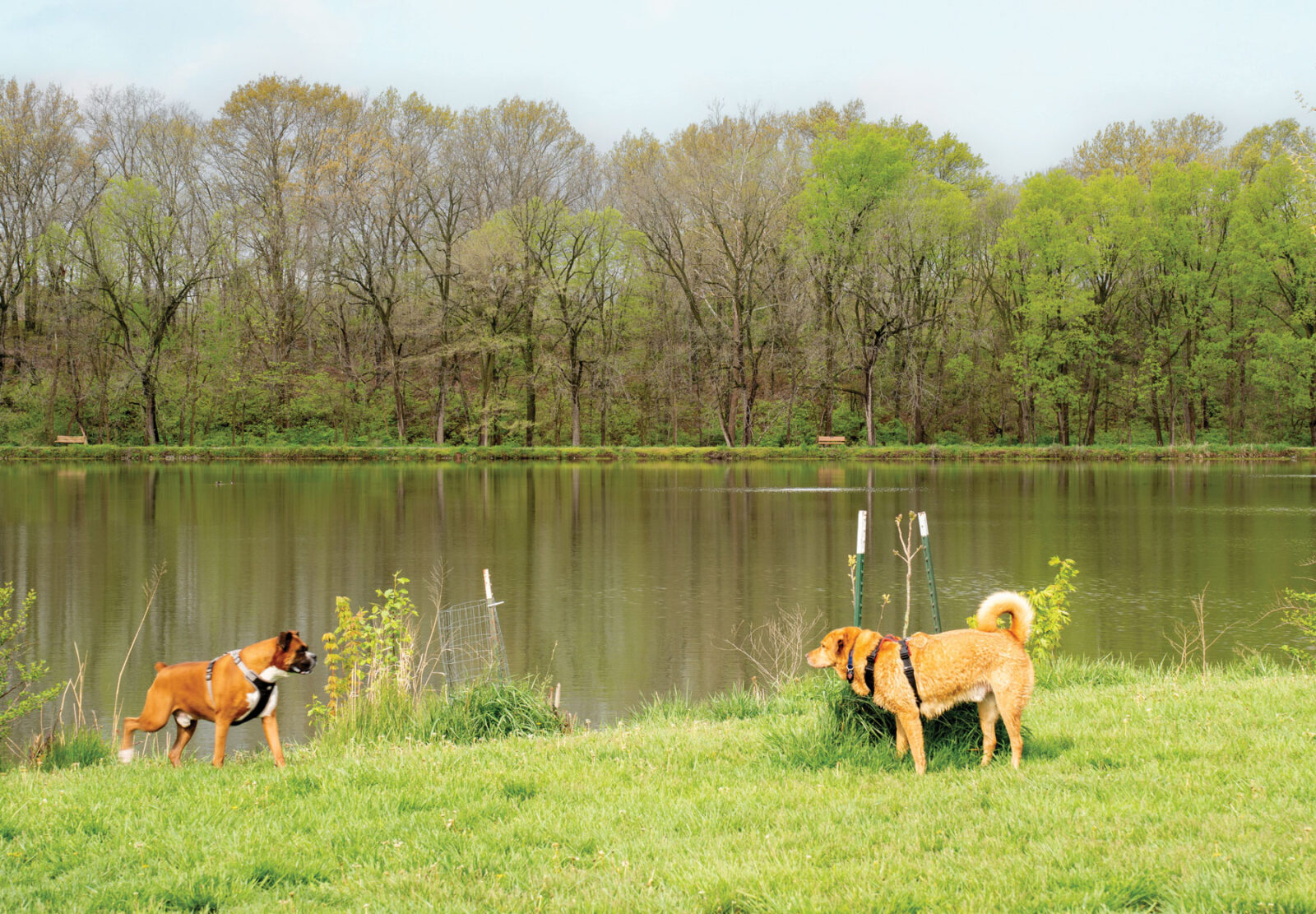 Get those fur babies ready to shake off the winter blues with this list of local dog parks.
Garth Nature Area Dog Park
2799 N Garth Ave.
The three-acre dog park at Garth Nature Area is fenced all around and has a pond, dog wash station, picnic tables, and a drinking fountain with pet bowl (during the warmer months). Dog owners may also enjoy taking their dogs on leash for a walk on the 1.6 miles of wetland trails nearby or getting on the 4.8-mile Bear Creek Trail.
---
Grindstone Nature Area
2011 Old Hwy. 63 S.
Dogs have almost 200 acres to roam in this beautiful nature area. This park has woods, open fields, bluffs, and Grindstone Creek running through the middle of the property.
---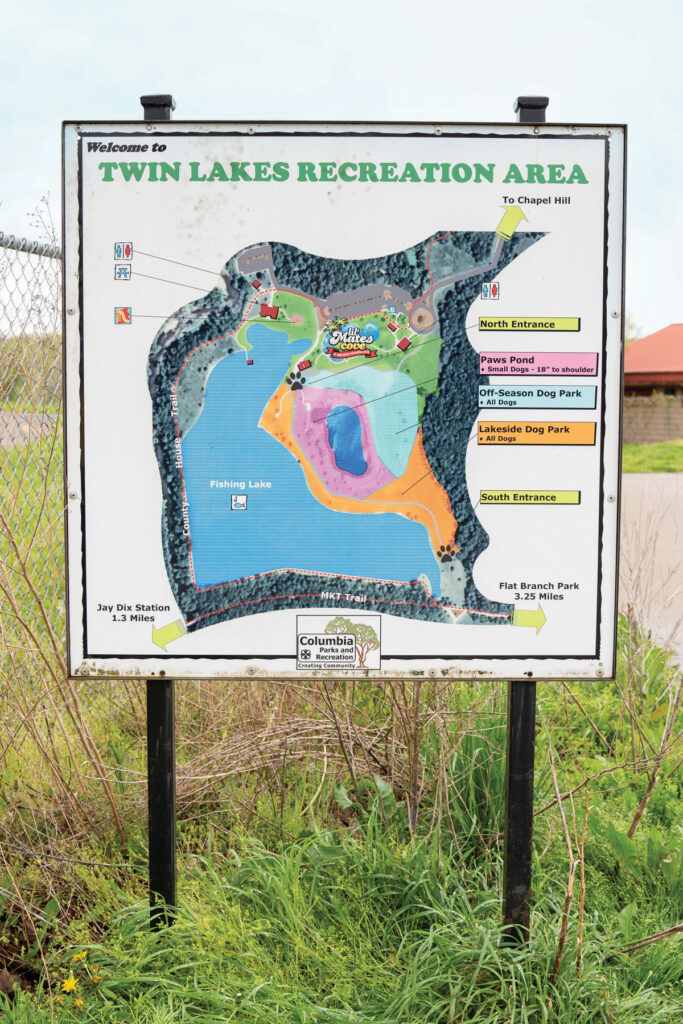 Twin Lakes Dog Park
2500 Chapel Hill Rd.
Lakeside Dog Park (3.9 acres)
This roomy area is for all dog sizes during the spring through fall season. It is fenced on three sides, with the lake serving as the west boundary. Dogs can enjoy playing in the 16-acre fishing lake.
Paws Pond Dog Park (2.9 acres)
Small dogs' rule in this new area created just for them. Dogs visiting this area should be no taller than 18 inches at the shoulder. There is a small pond in this fenced area. This area is closed during the winter – generally December through February.
Off-Season Dog Park (3.3 acres)
For the winter off-season – generally December through February – this dog park for all dog sizes is set up to help safeguard dogs from falling through the lake ice.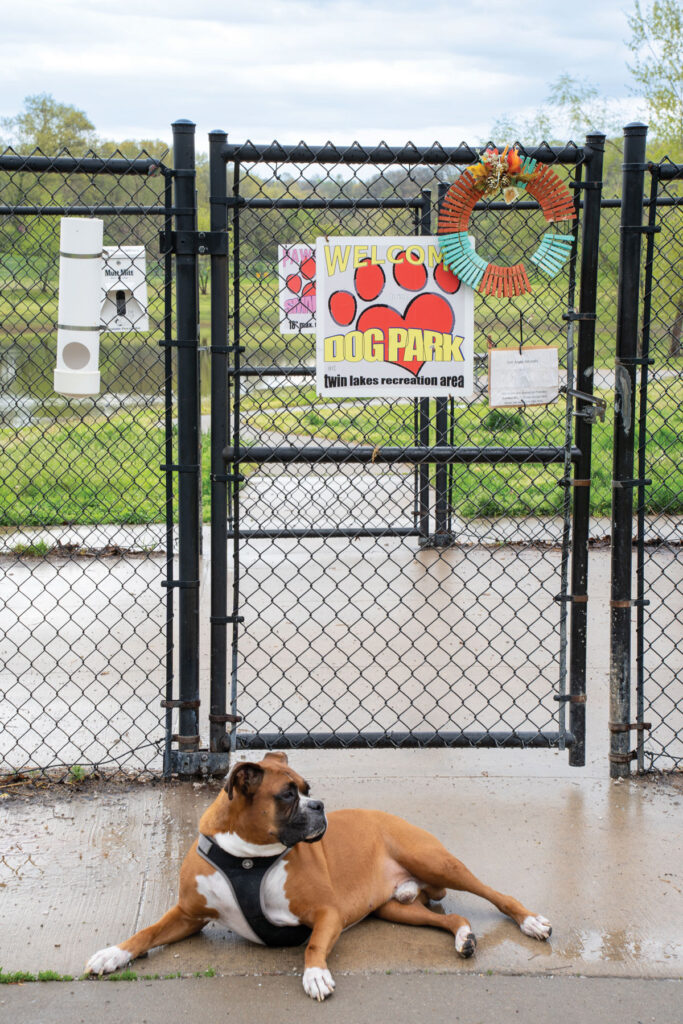 ---
Indian Hills Park
5009 Aztec Blvd.
1.5-acre fenced dog park on the west side of the parking lot. Nearby restrooms are open April 15 to October 15.
---
Information sourced from como.gov/parks