Discovering Your Creative Side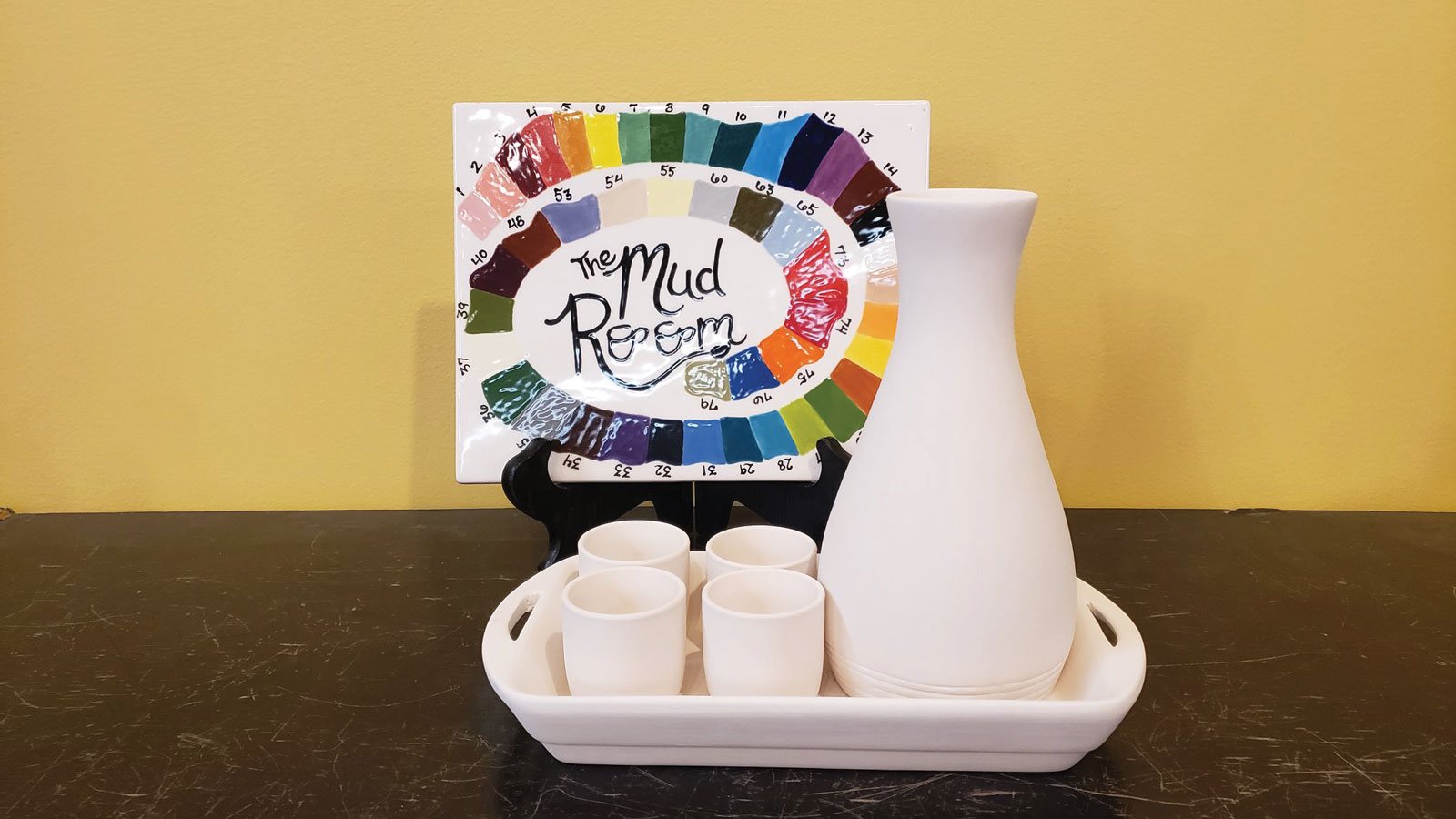 The Mud Room invites visitors to escape into the colorful, whimsical world of pottery.
The Mud Room is a locally owned, fully equipped, do-it-yourself ceramic painting studio opened by Cindy Watkins-Hansen in 1998. The studio was the result of a trip Cindy took to the east coast with her sons where she says they spent all their time at the beach and at a pottery shop. She loved it so much that she brought one to COMO. In 2008, Luna Hawk was asked to take over and has been the owner ever since. At the Mud Room, you are able to walk in and paint any time it is open. The space provides you with written and verbal instructions on what to do, and after it goes into the kiln, your creation is ready for you to take home and use.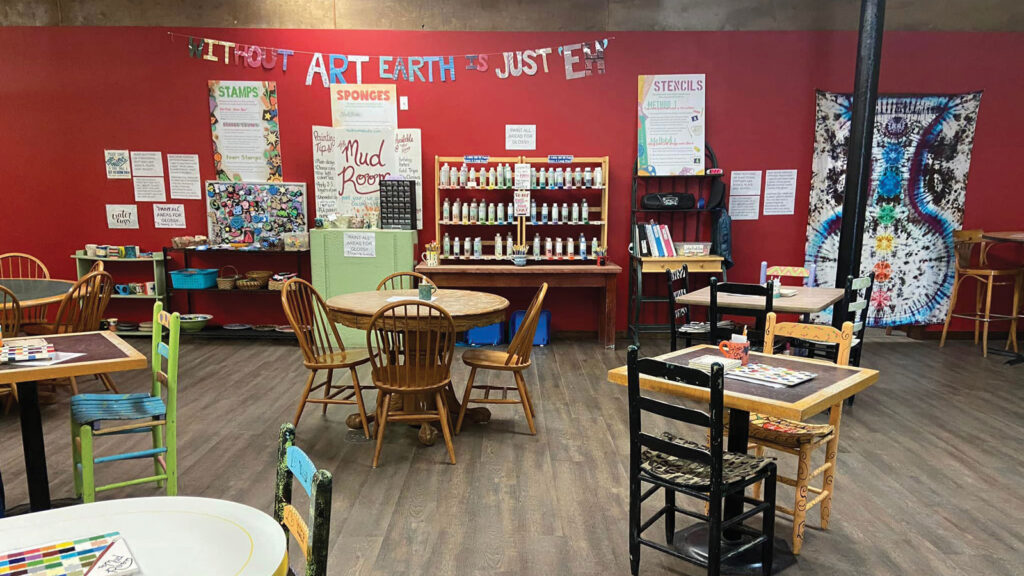 The studio relocated to their current space on Ninth Street about three years ago, and Hawk says that because of COVID, "we really haven't been able to schedule many group classes. With this fall coming up, we are going to try and get some on." The Mud Room provides a variety of classes for sorority gatherings, birthday parties, office groups, and more. You can take a class on painting pottery step by step or even learn how to make your own pottery. It is a great way to connect with your group and bring out your creative side. Hawk takes notice of this frequently. "You have a mix of genders, backgrounds, and some people who always say, 'I'm not artistic.' Those are the people who are sitting here for an hour-and-a-half after everyone is done and just really getting into their details. " They also offer 1-on-1 classes to learn pottery-wheel throwing. Your own pottery bowls can be created using the pottery wheel, which will be demonstrated to you by a knowledgeable instructor. These are just a few of the classes you can take inside the studio, but The Mud Room also provides take home kits and a mobile studio. The Mud Room mobile studio can come to your daycare, school, church, retirement home, or business for events; you can take pieces home to paint and return them to be fired and glossed.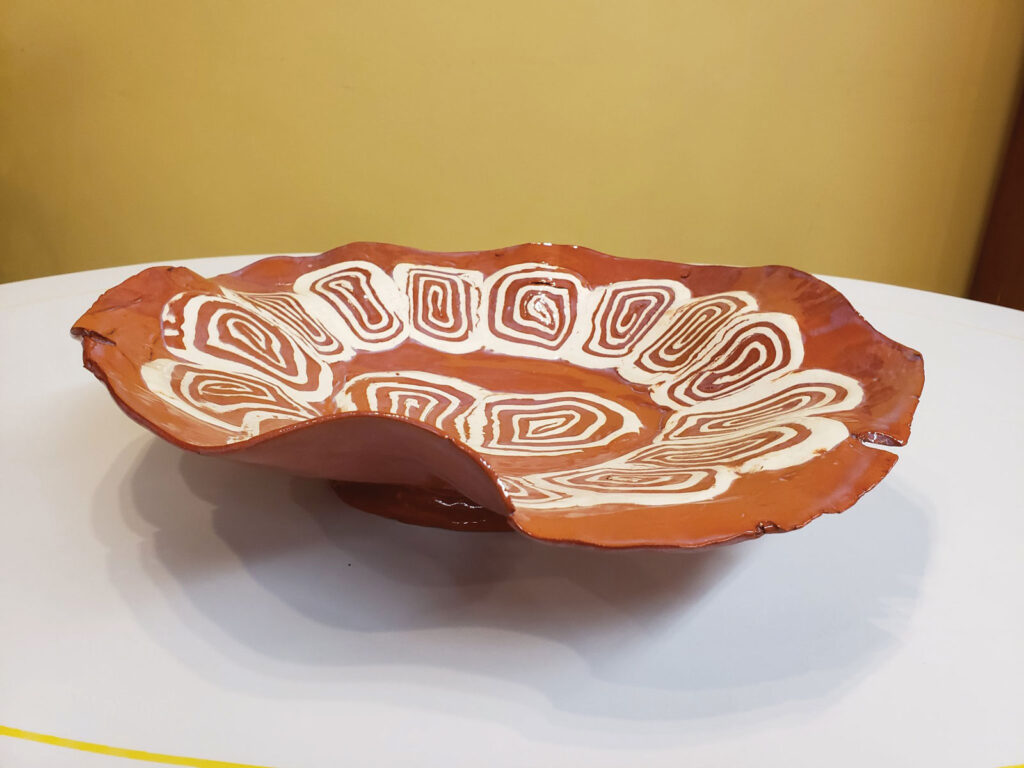 Additionally, Hawk says their downtown location enables her to display more work in the gallery area at the front of the store. Prints by various local artists cycle in and out on a regular basis; currently, Bini Sebation's work is on display. Throughout the studio, you can also find numerous works featured and for sale, along with crystals, plants, and jewelry. Hawk mentions hopes of making the studio into a sort of community artist space in the future. So, whether you are looking for a class to take or just to come in and paint, The Mud Room offers all of that and more.