Candidates You Should Know
Photos by Sadie Thibodeaux
For The Politics Issue, we thought it only fitting to include two 'Candidates You Should Know' running for Boone County Commissioner.
---
Connie Leipard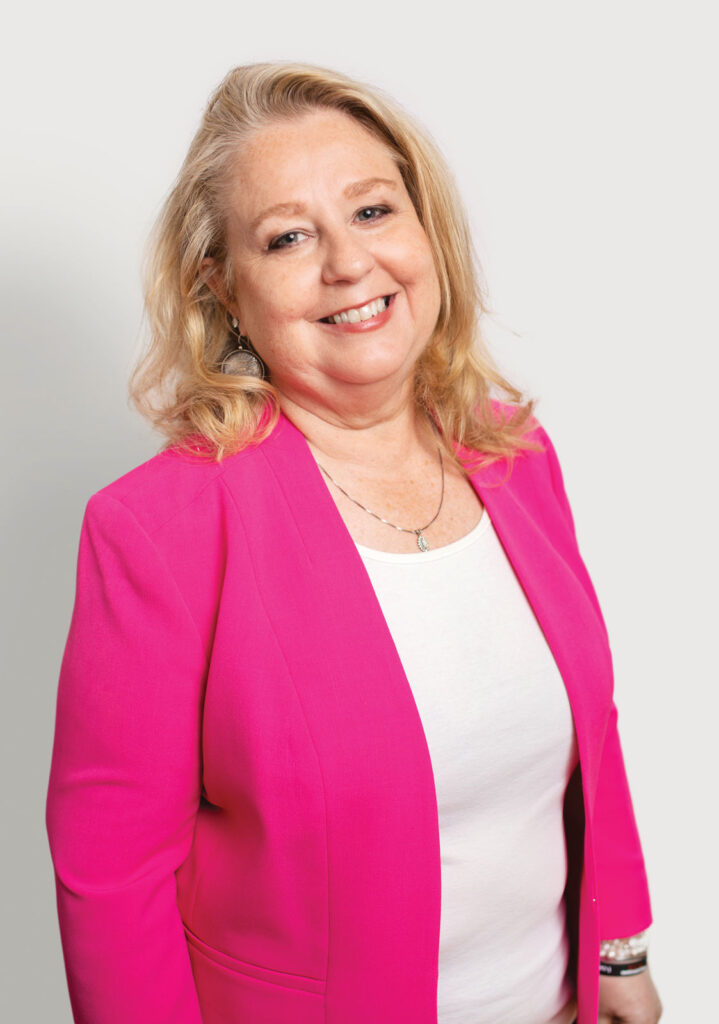 President, Quality Drywall Construction
Job description
Overseeing budgets, staff, project estimating, project management and the overall success of the company. As a small business owner, wearing multiple hats is part of the job.
Professional background
I am an experienced professional with extensive executive experience in the construction industry. My skill sets include interpreting blueprints, estimation, project management, and construction contract document specialist. I conduct construction safety training for various local companies and am an OSHA-authorized outreach trainer for construction 10- and 30-hour courses. My voluntary service experience includes serving as the National President for the National Association of Women in Construction, where I received national level training in legal and fiduciary responsibilities for boards and commissions, strategic planning, and organizational management.
Hometown
COMO. I'm a Midway kid and Hickman High graduate.
Go Kewps!
Years lived in Columbia
51 years.
Quote you live by
"People do not care how much you know until they know how much you care."
– Chuck Swindoll
Favorite volunteer/community activity
Serving on multiple nonprofit boards, it is impossible to pick my favorite as they each have a unique purpose and special place in my heart.
Favorite recent project
Participating in Boone County's Upward Mobility Action Plan with the Jobs and Workforce Development Workgroup led by Alvin Cobbins. It was an excellent experience.
A Columbia person you admire and why
Shamon Jones, candidate for Boone County Recorder of Deeds. Shamon is someone I have recently met. Shamon has a compelling personal story that opened my eyes to the importance of recording family history. I admire her tenacity, fearlessness, and spirit of service to the community she loves.
What changes would you like to see in Columbia/Boone County
Increase in home ownership for lower income families. Home ownership is a key to building community pride and generational wealth.
Why are you running for County Commissioner
It sounds so cliché, yet true — I love Boone County! I want to serve for no other reason than ALL citizens of this county deserve superior service from hardworking, committed elected officials. I am enthusiastic about quality economic development with quality jobs, improvements in infrastructure and public safety. All issues that are the foundation for a county where everyone can live, work, learn and grow.
What experience do you have that makes you suitable for this role
Executive experience on the local, regional, and national level through my business and executive level volunteer service opportunities. As a Boone County construction business owner for 40-plus years with a working knowledge of county planning and zoning laws, being plugged into county business through volunteer service on the Boone County Children's Services Board has given me unique insight into county business and operations.
What people should know about you
Since mid-January, I have attended twice weekly commission meetings. The process of understanding county organization, responsibilities, processes, and business is an important pre-commitment I have made. I am not a politician by trade. I am a woman in construction, business owner, average, everyday citizen that believes in the importance of local elections and public service. Politics aside, our county government will benefit from elected officials committed to service in a customer service-oriented way. Communication and collaboration with citizens are an essential element I would bring to county government with an emphasis in encouraging people to participate in the process.
The next challenge you're facing
Winning the seat of presiding commissioner of Boone County!
Your next professional goal
Utilize my network and outreach within Boone County to increase communication and participation in county government to the benefit of our citizens.
Biggest lesson learned
Focus on WHAT is said rather than how and who is delivering the message. The best and biggest lessons I have learned have been from my harshest critics.
How you want to impact the Columbia/Boone County community
As presiding commissioner, I pledge to be a loyal, committed servant for the people. I will serve with enthusiasm and passion, bringing a positive influence for county government giving a voice for ALL citizens of Boone County.
Greatest strength
Listening for leadership on "pinch point" issues. Being 100% committed to finding workable solutions for the people and organizations that I serve. When you are "all in," there is no such thing as us vs. them, city vs. country, old vs. young, rich vs. poor. All it means is that my commitment is to ALL the folks in Boone County.
Greatest weakness
One of my best attributes can be my greatest weakness. I am by nature a very committed, hard worker; it is difficult for me to maintain a healthy work/life balance. Accountability partners are important to keep this weakness in check.
What you do for fun
Socialize with family/friends and go camping in beautiful Missouri State Parks.
Family
My husband, Mike; three adult children with spouses: Leslie (Brian), Amanda (Bill), Micah (Chelsea); and grandchildren, Eleanor (toddler) and Allen (infant).
Favorite place in Columbia
Are you kidding me? To pick one favorite is impossible! If I had to choose one, it would be on my deck enjoying a cup of coffee with my husband, Mike. I am blessed beyond measure.
Accomplishment you are most proud of
My children. Each gifted uniquely. I love watching beautiful contributions for the betterment of the corner of the world they occupy.
Most people don't know that you
I play guitar and love to sing.  
---
Kip Kendrick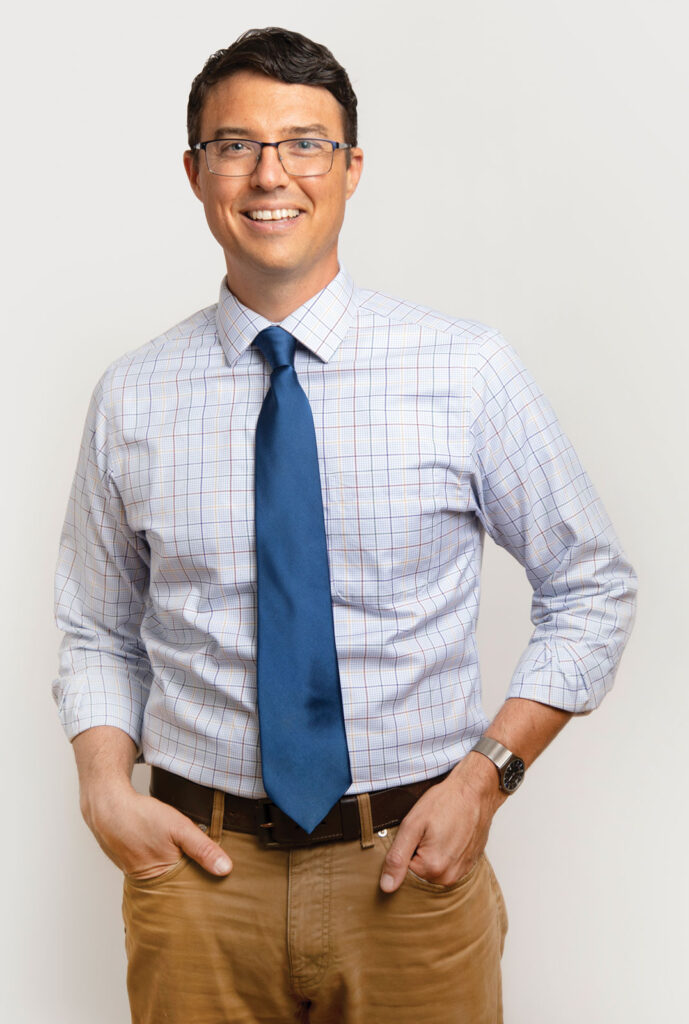 Chief of Staff, Missouri Senate
Job description
I work as a chief of staff in the Missouri Senate.
Professional background
I spent five years as a state representative in the Missouri House. During that time, I served in ranking positions on several committees, including the House Budget Committee and the Special Committee on Government Oversight.
Hometown
Monroe City, Missouri.
Years lived in Columbia
19 years.
Quote you live by
"Be the change you wish to see in the world."
– Gandhi
Favorite volunteer/community activity
My wife, Sarah, and I met through the Community Garden Coalition when I started a neighborhood garden, and she was making rain barrels for an AmeriCorp project.
Favorite recent project
I was appointed by the governor in 2020 to the Federal Cares Act Task Force. This was a committee composed of executive legislative leaders to help provide guidance on how Missouri should spend the $2.4 billion in federal CARES Act funding. This allowed me to put my budgeting experience to good use and alleviate some troubling problems the state was experiencing during the pandemic.
A Columbia person you admire and why
David Russell has had an extraordinary career in both the military and higher education. He has stepped out of retirement twice to help steady the ship at two important higher education institutions in Columbia. He leads humbly and quietly. He's a true servant leader.
What changes would you like to see in Columbia
Columbia must continue to focus on affordable housing (both homeownership and rental properties) and workforce development over the next decade. These two issues will be critical to our ability to keep pace in this economy. We must grow our own skilled workforce, but we must also remain an attractive place to move and raise a family. Part of recruiting and retaining a skilled workforce will be a focus on remaining an affordable place to live.
Why are you running for County Commissioner
I was raised in rural Missouri. I moved to Boone County for educational and economic opportunities and, like for so many others, Boone County became home. I want to ensure that my son's generation sees Boone County as the place to live and raise his family. Public service is where my heart lies. My relevant experience, my demeanor, and my relationships built on trust and respect make me the right person at the right time to be the next Presiding Commissioner.
What experience do you have that makes you suitable for this role
I understand the importance of fiscally disciplined and balanced budgets. I served on the House Budget Committee for five years, with four years as the ranking Democrat. My appointment by a Republican governor to the Federal Cares Act Task Force demonstrates my willingness to work for the greater good, not promote partisan politics. The relationships that I have built across the state based on mutual trust and professional respect will be tremendously important in my ability to lead Boone County. My leadership style is to listen, learn, then lead. I value and respect diverse opinions and divergent viewpoints. I understand the importance of public accountability. As Ranking Minority Member of the Special Committee on Government Oversight and Vice-Chair of the Ethics Committee, I didn't hesitate to hold officials accountable, regardless of political affiliation.
What people should know about you
I find it frustrating to see the narrow issues that often consume the legislature at the state level. Politics doesn't have to be hyperpartisan. At a county level it is the day-to-day needs of our citizens that define the agenda. My interests lie where I can make a difference, solving the problems of a rapidly growing and diverse county.
The next challenge you're facing
Helping Boone County appropriate and spend federal ARPA funds in a responsible and timely fashion in a manner that delivers the biggest bang for the buck will be challenging, but my experience in the Missouri Legislature has well prepared me for this very moment.
Your next professional goal
To be part of the next generation of experienced leaders who help move Boone County forward.
Biggest lesson learned
Disagreement is healthy for any democracy. Listen to others who have differing opinions.
How you want to impact the Columbia community
I want to help Columbia and all of Boone County become more proactive in growing economic opportunities, broadening a well-trained and well-compensated work force, and increasing access to affordable housing, healthcare, and the essential services required for a safe, healthy, and happy citizenry.
Greatest strength
I consider my ability to listen first and to learn from the divergent opinions of others, before leading forward to a unified goal as my greatest strength. Involved in social work early in my career, I spent a lot of time listening to the issues and struggles of those with intractable problems, then finding pathways forward to workable solutions. That process and that experience has served me well in life.
Greatest weakness
Knowing when to step away from work and focus on myself and my family is a challenge. I struggle with finding that balance that's critical for mental/physical well-being.
What you do for fun
Hiking with Sarah and Abram.
Family
Sarah, a professional ornithologist, and I met in Columbia and have been married for 11 years. We have a six-year-old son, Abram Andrew.
Favorite place in Columbia
Three Creeks Conservation Area.
Accomplishment you are most proud of
I am very proud of my role in modernizing telehealth statutes and regulations in the state of Missouri. This was a top priority for me during my time in the Missouri House. Our telehealth laws were outdated and not keeping pace with technology. Little did I know at the time just how important those changes would be during the COVID-19 pandemic. Missouri is now a respected leader in telehealth around the country.
Most people don't know that you
I have never not had a job since I first started working at age 13 as a dishwasher at Circle H Steakhouse.