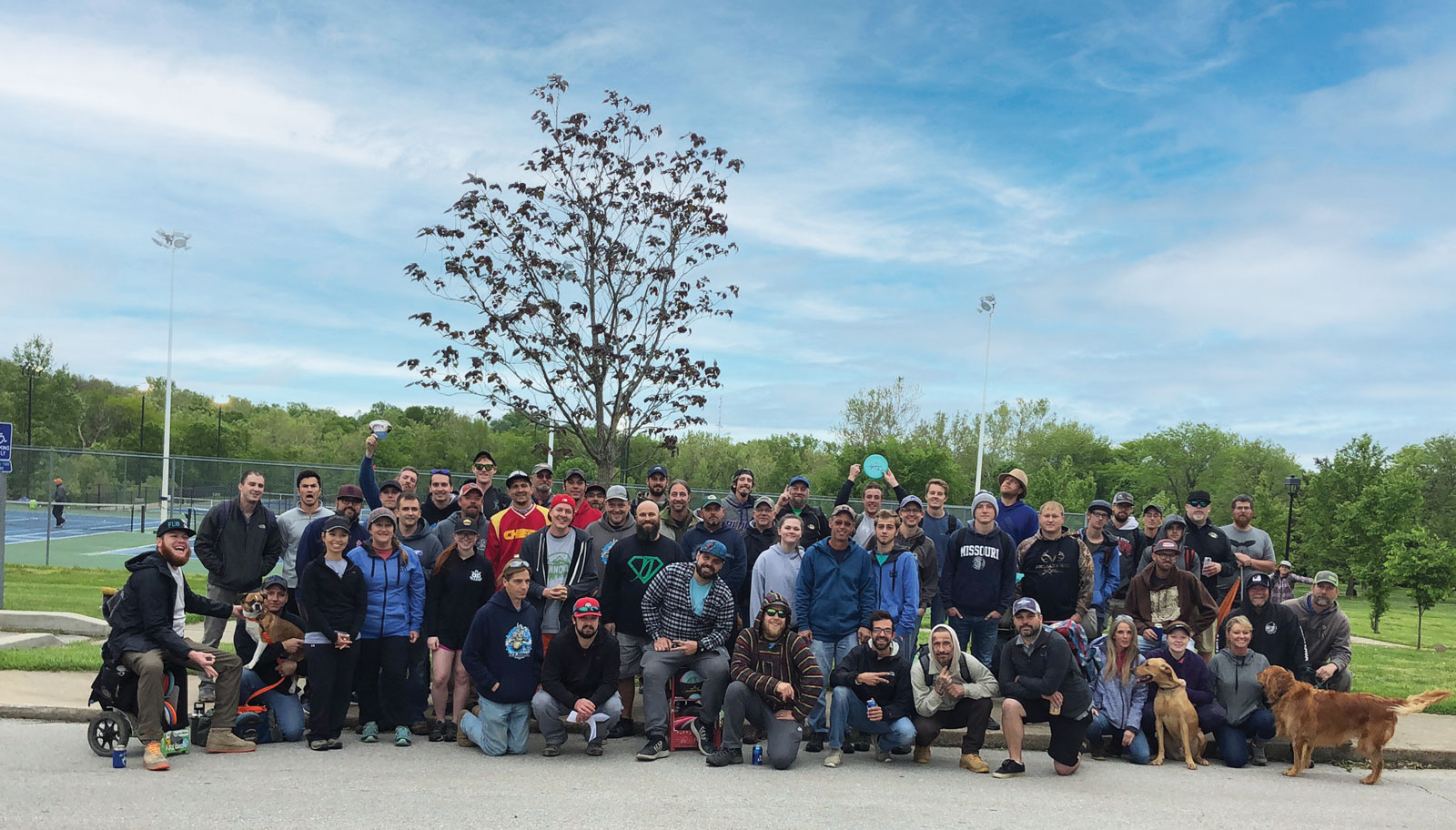 The sport's popularity within COMO has reached new heights during the pandemic.
Before 2020, disc golf was one of those relatively unknown sports that needed a built-in definition. The game is a hybrid of golf and Ultimate Frisbee and requires players to cross a course containing designated baskets. Like golf, players try to throw their flying discs into the baskets in as few shots as possible. Pre-pandemic, it wasn't exactly a raging sport, but since then, the game has taken off locally at record speeds. 
Since 2020, disc golf's popularity has increased 33%, according to Udisc statistics. The sport's sudden popularity may be attributed to how it allows players to social distance while enjoying an outdoor activity.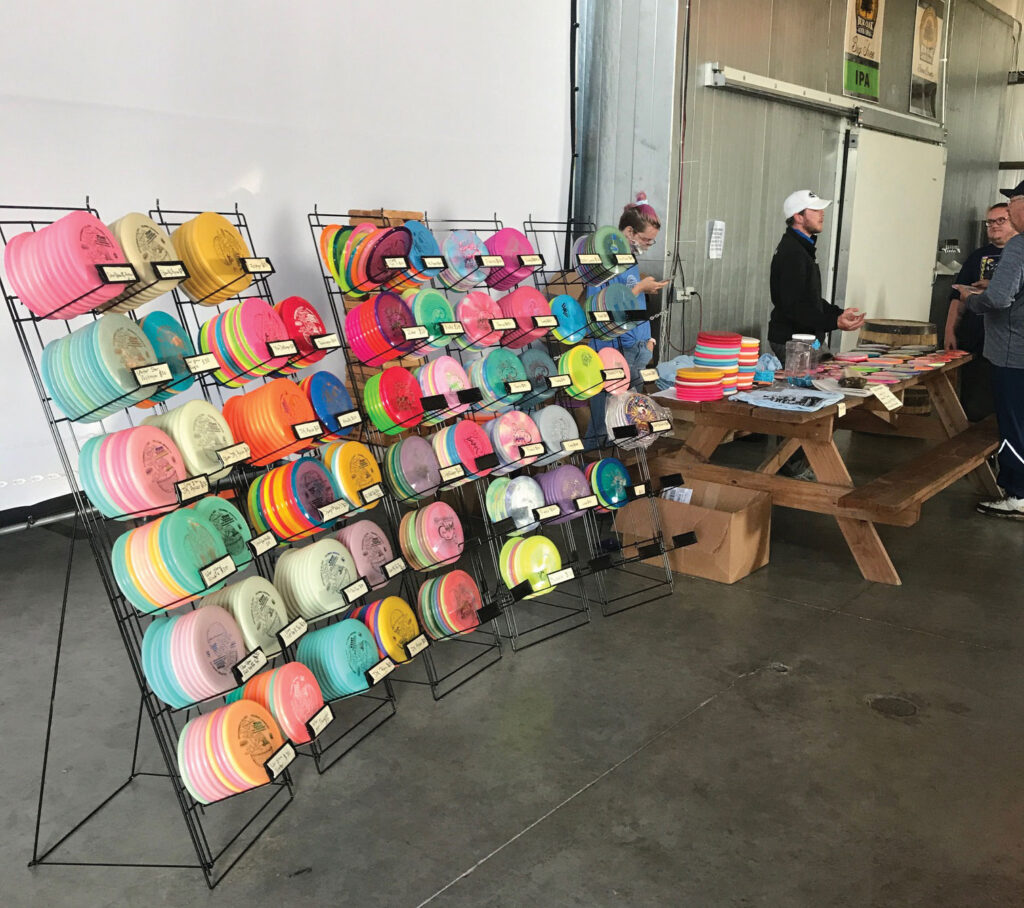 Another plus? It doesn't cost much to play. "You could get a full bag of discs and everything you need for less than $50. Also, most of the disc golf courses in COMO are free," says Michael Bentele, treasurer for COMO's local disc golf organization,
Though disc golf's popularity is recent, the Columbia Missouri Disc Golf Club has had a presence in the city since the 80s. Locals Rick Rothstein and Alex Dadaist established the club in 1983 as a way to help local players socialize and enjoy the sport. In the spirit of the game, the founders emphasized, "Most fun wins."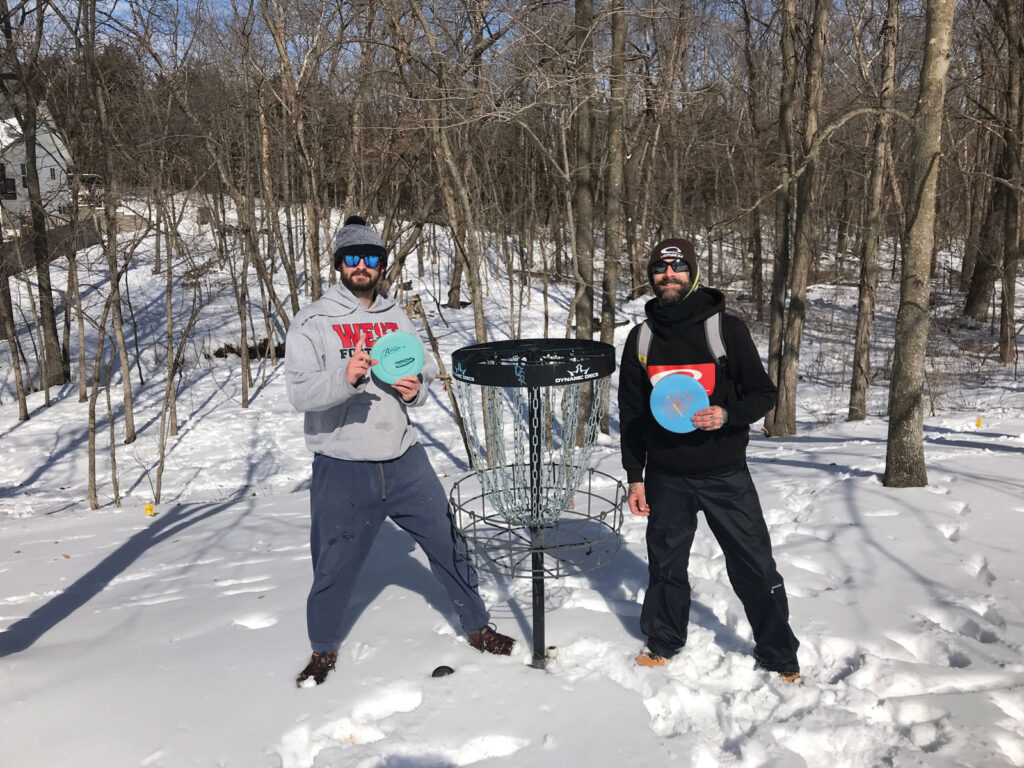 Michael follows up that motto, saying, "There is definitely a competitive side of it, but there's a little bit for everybody."
Disc golf is definitely one of those games where anyone can play and enjoy themselves. Thanks to the variety of courses, people can choose their own speed and physical exertion. This allows the sport to accommodate young children, senior citizens, and everyone in-between.
"I think it's an activity that pretty much anybody can enjoy, regardless of their skill level," Michael says.
Even for people who are not athletically inclined, disc golf has a comfortable place for them to start playing and still have fun.
Michael adds: "Disc golf can get you very close to the 10,000 steps that you need every day. Some folks have gotten into better shape within a year, and they aren't doing anything other than playing disc golf. You can do anything from casual play to league play and all the way up to competitive tournaments. So whatever level you are comfortable with, there is a community to connect with."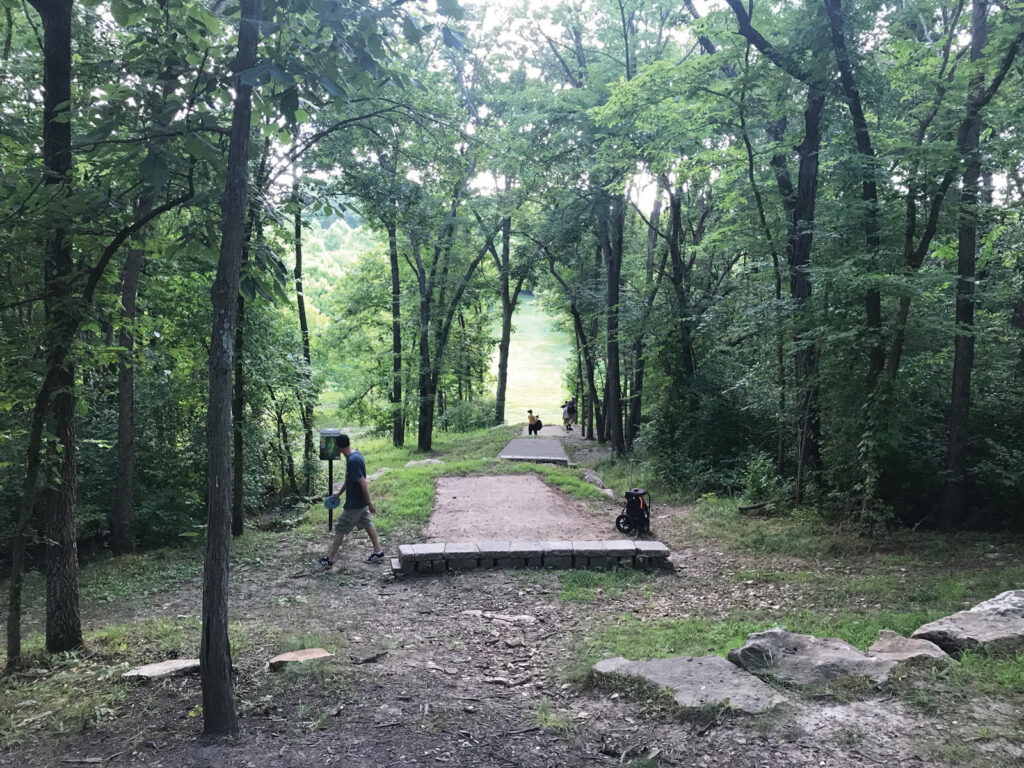 Fortunately, disc golf in COMO has much to offer. Since it's had an established foothold for so long, the community has come up with multiple ways to enjoy and share their sport with city residents.
In addition to the annual tournament the club puts on every October, Michael says, "We run league every week, and we have the Mid-America Open Pro Tour coming in August."
However, the bottom line for most people, when choosing a sport, is whether or not it is fun.
Of course, opinions vary from person to person, but Michael says, "Anytime that you can throw a Frisbee into the basket from over a hundred feet, it just keeps you coming back for more."